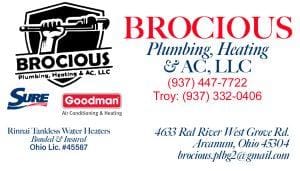 It was great to hear from Roger McEowen this week. He contacted me to let me know that he had had a stroke on May 28 and is now undergoing rehabilitation at Village Green. He said he awoke at 4:30 a.m. that day, and, when he went to reach for his cart that is near his bedside, he fell.
He said his left side felt like mush, so he took it upon himself to use his right arm and leg to scoot across the floor to his front door to unlock it and then called 9-1-1. He indicated they were there in no time at all.
He went through about a month's worth of hospitalization, and it was decided he should go somewhere where therapy is offered. Thus, Village Green.
His gastrointestinal cancer woes began in the early 2000s and is incurable. And, now, he is taking oral chemo, known as Cleevec. He is not taking as much of the dosage now as he did at first, but he is continuing it. Apparently, the higher dosage was compromising his kidney function.
Other illnesses since that diagnosis have included prostate cancer before 2017 and a diseased gall bladder. So, he's been fighting a tough battle.
I went to visit him Sunday afternoon, and boy, is he knowledgeable with a memory you wouldn't believe. Amazing.
This man, who I have known for many, many years, has been a major historical figure in Darke County, in my opinion. He is right up there with the late Bill Booker with his history. Roger is known for such writings of his ancestry and his findings of the village of Rossburg, where he spent much of his younger years.
He has donated 20-some ancestral binders to the Garst Museum and 15 binders and photos to Greenville Public Library; someone also wanted his history of Rossburg, and he obliged.
His 65-year-old son Jeff, who now lives in Virginia but had formerly resided in Arkansas for 25 years, came to Greenville, to help with his father's care. Jeff spent 30 years in the trucking and warehouse business and then bought two food service companies, but has been semi-retired since COVID.
Roger worked at Cadillac-Gage, and the last 13 years before his retirement were spent at Corning Glass, where he was a manufacturing engineer, all the while having his own orchard in the rural Greenville area.
Yes, he has a green thumb and loves gardening, flowers, and anything that grows.
Here is hoping that Roger overcomes another obstacle in life. He deserves a reprieve.
******
Carla L. Hummel, who I recently featured in an article on My County Link  concerning her retirement asked me to share this, "I want to thank the mayor, council, administrators, employees, citizens, family and friends for the memorable and satisfying 51 years of employment with the village of Versailles. I hope I was helpful in providing you with the assistance that you occasionally needed. I will truly miss the interaction! Thank you for remembering me during this special time. It was truly a pleasure to serve you."
******
Yes, this is the anniversary of 9-1-1, the day that shocked America…Sept. 11, 2001.
Let us not forget all of the attacks that took place that day….the two hijacked planes that plowed into both towers at the World Trade Center in New York; another plane that crashed in Pennsylvania at the hands of terrorists.
It was noted in one account that this was the deadliest terrorist attacks on American soil in U.S. history.
"The attacks against New York City and Washington, D.C., caused extensive death and destruction and triggered an enormous U.S. effort to combat terrorism," one report read.
"Some 2,750 people were killed in New York, 184 at the Pentagon, and 40 in Pennsylvania."
It's my hope and prayer that this never occurs again….anywhere. It was a horrible day, one we'll never forget.
******
Jamie and I extend our condolences to the families and friends of Kenny Norton, Stephen Wilson, Alfred A. Hayes, Marie Brumbaugh Rieman, Gene Printz and Gale Daugherty.
******  
Please pray for these people:  Kara Didier, Katie Young, Mike Mayse, Greg Moody, Kelly Jo Eikenberry (kidney transplant) and son Allen (donor), Larry Linder, Steve Waymire, Allison "Ally" Miller, Mary Lou Runner, Grace Boyd, Jason Stover Jr., Jeff Brocious, Jamie Knick, Dan Lockhart, Jenny Pitman, Nikole Baldridge, Chester Bryant, Melinda (Batten) Stacy, Michelle Young, Tommy Farmer, Margaret Hoening, Manual Macias, Kathy McNutt Dapore, Lester Beisner, Delores Beisner, Kermit Foureman, Chuck "C.W." Cruze, Mark Lovejoy, Connie Buemi Hodson, Michelle Grottle Wright, Judy York, Donald Booker, Dennis Leeper, Connie Stachler, Randy Heck, Ronnie Norton, Marie Schlechty, Jeremy "Jerm" Burke, Bev Brumbaugh, Gary Eichler, David Pretzman, Clinton Randall, Linda Lore, Ralph Byrd, Doug Winger, Rusty Maloy, Debbie Mayse, Sonja and Dan Coppess, Jeanie Francis, Harvey Hinshaw, Bruce Kaiser, Amanda Mote, Gary Francis, Anthony and Theresa Grillot, Lee Everhart, Paul Gigandet, Doug Whittington, Tracy Pratt, Kinley Bernard, D'Arleen Waymire, Tish Hodson Shepherd, Zach Urbancic.
Also, Sharon Gamster, John Rimmer, Joan Keen, Carol Hemmerich, Sharon Hummel, Dave Hinshaw, Larry P. Fitzwater, Jim Thomas, Neal Gray, Michael Mowery, Kenny Edwards, Judie Hathaway, Della Burch, Ned and Brenda Wallace, Rick Marker, Randy Garrison,  Warren Menchhofer, Jannie Barrow, Kathy Gragorace, Danny Foster, Noella Combs, Becky Everhart, Becky Oliver, Jayden Martin, Stefani Priest, Steve Neff, James Enicks, Joann Freeman, Cathy Collins Peters, Donna Bixler, Linda Subler, Roger McEowen, Sally Burnett Ganger, Gloria Hodge, Jeff Baltes, Judy Hoffman and daughter Shelly, Cathy Melling, Scott Clark, and all of those who are suffering from other life-altering illnesses.
******
Happy birthday:  
Sept. 12 to Shaun Phillippi, Jeff Walters, Terry Benge, Anita Cunningham, Ryan Snyder, Terry Benge, Noah Heck, Angela Wolf, Carla Surber and Pamela Lyons Shepherd.
Sept. 13 to Cousin Carol Byrd (88), Toni Proffit, Cassie Brumbaugh, Dennis Dickey, Pam  Brown, Sara Menzie and Brandy VanHoose.
Sept. 14 to Steve Birt, Twila Williams, Mary George Riffle, Mark Gates, Rick Rehmert, Coy Boroff, Becky Moore, Gladys Neff, Brenda Wallace and Darla Cross.
Sept. 15 to Pam Norman-Penticuff, Tiffany Gigandet, Judy Cox, Dave Compton, Amber Cox, Rheta Best, Madonna Partin, Jerry Brewer, Linda Oler,
Sept. 16 to Mike Fourman, Seth Young, Scott Langston and Shirley Grilliot.
Sept. 17 to Linda Stachler, Jim Surber, Jerry Turner, Theresa Billenstein and Schanda Black.
Sept. 18 to Nikki Norton Phillips, J.J. Riffell, Marc Erwin, Brenda Burns Reichard, Pam Hierholzer and Tony Ruble.
Happy anniversary to Deb and John Hathaway on Sept. 13; Ted and Wilma Strait on Sept. 14; Dave and Patty Kanney on Sept. 15; Deb and Rick Rose on sept. 16; and Dewey and Deb Ward and Dallas and Gina Ferguson on Sept. 18.
******
Think about it: "A lot of good things happen when nobody cares who gets the credit." — Author Unknown