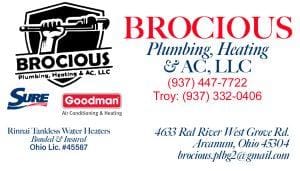 I have been to and covered a couple of car shows over the years, and it's interesting to see these vehicles that are taken care of quite well by their owners.
One of our haunts is the Greenville VFW, and yes, they had a car show sponsored by Ford's Transmission, on Saturday morning and afternoon. And, I guess there were a couple of other shows in the area as well, including one at Reier's Auto Service and another one out of county, I am thinking.
Since I am helping out with the VFW newsletter, I decided to feature the show in the next issue; thus, I brought the company camera and took some photos at the end of the show. Gaylen Blosser, for whom I work, was also there, I heard, with his camera and took some shots for My County Link.
It was a lot of walking for me, so I just stood in one general area mainly and did my thing. I loved listening to the music of Jeff Rearick from the singing group, Vintage 3.
Outstanding!
The vehicles I saw were awesome as well.
Everybody seemed to be having a good time, and a lot of them left soon after the awards; I am sure headed for one of the other two shows.
I heard there were 96 vehicles registered. They included five trucks, three motorcycles, and the rest cars.
Mike Ford and Dave Cline, organizers of the show, expressed their appreciation to all who attended and participated, those who donated prizes that were given away, including a 50/50, and to all of the volunteers who helped make it possible, including Connie Brinley, who prepared the food that was available.
Keep it up, you proud owners of these vintage and classic vehicles! They make for a great show. And, thanks to Mike and Dave for organizing this event.
******
Jamie and I extend our condolences to the families and friends of  Tom Mikesell, Norma Keiser, and Marlene Williams Harrod.
******  
Please pray for these people:  Kara Didier, Katie Young, Mike Mayse, Greg Moody, Kelly Jo Eikenberry (kidney transplant) and son Allen (donor), Larry Linder, Steve Waymire, Allison "Ally" Miller, Mary Lou Runner, Grace Boyd, Jason Stover Jr., Jeff Brocious, Jamie Knick, Dan Lockhart, Jenny Pitman, Nikole Baldridge, Chester Bryant, Melinda (Batten) Stacy, Michelle Young, Tommy Farmer, Margaret Hoening, Manual Macias, Kathy McNutt Dapore, Lester Beisner, Delores Beisner, Kermit Foureman, Chuck "C.W." Cruze, Mark Lovejoy, Connie Buemi Hodson, Michelle Grottle Wright, Judy York, Donald Booker, Dennis Leeper, Connie Stachler, Randy Heck, Ronnie Norton, Marie Schlechty, Jeremy "Jerm" Burke, Bev Brumbaugh, Gary Eichler, David Pretzman, Clinton Randall, Linda Lore, Ralph Byrd, Doug Winger, Rusty Maloy, Debbie Mayse, Sonja and Dan Coppess, Jeanie Francis, Harvey Hinshaw, Bruce Kaiser, Amanda Mote, Gary Francis, Anthony and Theresa Grillot, Lee Everhart, Paul Gigandet, Doug Whittington, Tracy Pratt, Kinley Bernard, D'Arleen Waymire, Tish Hodson Shepherd, Zach Urbancic.
Also, Sharon Gamster, John Rimmer, Joan Keen, Carol Hemmerich, Sharon Hummel, Dave Hinshaw, Larry P. Fitzwater, Jim Thomas, Neal Gray, Michael Mowery, Kenny Edwards, Judie Hathaway, Della Burch, Ned and Brenda Wallace, Rick Marker, Randy Garrison,  Warren Menchhofer, Jannie Barrow, Kathy Gragorace, Danny Foster, Noella Combs, Becky Everhart, Becky Oliver, Jayden Martin, Stefani Priest, Steve Neff, James Enicks, Joann Freeman, Cathy Collins Peters, Donna Bixler, Linda Subler, Roger McEowen, Sally Burnett Ganger, Gloria Hodge, Jeff Baltes, Judy Hoffman and daughter Shelly, Cathy Melling, Scott Clark, and all of those who are suffering from other life-altering illnesses.
******
Happy birthday:  
Sept. 19 to Cortney Moody Bulcher,  Kim Carter Wolfe, Ryan Shook, Annette Riffell Miller, Linda Miller Budde, Pam Marker, Brittani Holt and Debbie Labig.
Sept. 20 to Paul McCleskey Jr., Darla Miller,  Brian Gibboney, Vickie Marker, Gene Clouse, Krisann Frank, Greg Harshman, Alma May, Irene Rismiller and Joe Miller Jr.
Sept. 21 to Rick Moody, Justin Sharp, Teresa Smith, Jack Smith, Paula Cox, Chad Lehman, Bruce Kaiser, Larry Campbell, Michelle Fourman, Becky George and Logan George.
Sept. 22 to Joedy Deeter, Rodney Christman, Rachel Lloyd, and Becky Martin,
Sept. 23 to Toby Spencer, Jeanne Phlipot, Kim Miller, Regina Schieltz, Gary Henderson, Lance Elliott, Sandy Waymire Garber, Dane Wentworth and Clifton Weist.
Sept. 24 to Sisters Sandy Miller and Susan Yagle, Jim Buchy, Nikole Baldridge, Joanie Beam, Dylan Garland, David Vail, Kelly Daniel, Phyllis Hiestand, Jessie Midlam,
Sept. 25 to Joyce Rismiller, Jannie Barrow, Kyle Boroff, Belinda McKnight, Julie Black, and Michelle Smith Mader.
Happy anniversary to Edna and Delbert Fourman and Eric and Kristen Fee, all on Sept. 19; Kimberlee and Brad Freeman on Sept. 22; Janet and Mike Bowers, Tammy, and Todd Klipstine and Slick and Sue Schlechty, all on Sept. 23; and Lois and Brian Gibboney and Randy and Stephanie Mestemaker, all on Sept. 24.
******
Think about it: "The easiest way to find something lost around the house is to buy a replacement." — Author Unknown