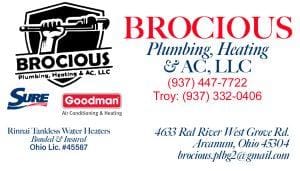 Yes, I was a slacker at the Great Darke County Fair this year, but did get to some of the events that I had planned to cover.
I apologize for not getting everywhere around the grounds, but my tired feet and weary bones wouldn't allow me to do that for too long.
One of the cutest things that captured my eye was when I saw Easton  Riffell, my cousin's grandson, pick up one of the cats hanging out at the horse barn. He kept asking his mother, Tonya Francis Riffell, if he could take it home, and she told him he couldn't and explained to me later that they had enough cats at home. I enjoyed watching Easton's facial features, though, when he was pleading with his mother.
Jamie and I attended the fair on Monday and Tuesday, and I was planning on taking the pictures of the winners prior to the parade on Thursday, which got rained out and canceled. I was going to try and make it to the parade, but it was lightning and raining here at home, so I contacted my boss, Gaylen Blosser, to see if the parade was still going to go on, and he told me he would cover it and that I should stay home.
That was probably best for me because it would be even more walking since I think they held the awards program at the Youth Building. I hated it that Gaylen got "stuck" with the assignment because he is one busy man, but I am grateful he did.
The rain was all I needed that day anyway because it seemed that is when the leg aches happen for whatever reason.
Also bothering me were the different terrains I walked on. Cement, rocks, asphalt, and grass. Believe me, that is hard on a body, especially mine.
Hopefully, by next year I will find a solution to my problems and get back to where I was before. I don't like feeling like this because I have been covering many, many Darke County Fairs and like to think I am a big supporter of the annual event.
It was great to go to the fairgrounds, though. It was nice seeing the people, friends, and new friends.
I am so glad Virginia O'Dell made it back to another fair and was once again a fair-goer on Monday, which is dubbed Senior Citizens Day. Once again, the 104-year-old won $100 for that feat, and when I asked her what she was going to spend it on. She indicated she would spend it there at the fair.
She's such a classy lady, and I think she could pass for someone in her late 80s or 90s, not 100-plus. I met her many years ago when she was involved with the local flower clubs. And, she still looks the same.
According to her granddaughter, Kelly Sanning, she and her sister-in-law, Teri  Ann Kline, escorted Virginia to the fair.
What did Virginia do after the competition?
"We checked out the flowers in the coliseum basement and had a beef hamburger from the beef barn," Kelly said. "Virginia was awesome and very happy.  She has been going to fair all her life…and has great stories too!"
Like I said, I didn't make it to the awards program before the parade, which, like I said, got canceled, but I understand that Jayden Hicks and Katelynne Michael were named Outstanding 4-H Boy and Girl.
The top shop, crop, and horticulture winners are usually recognized at the awards program, so I'm not sure they were this year. However, I did get their names. They are shop: Lucas Timmerman and Owen Rindlers, both of Versailles; crop: Emily Delzeith and Lucy Schmitmeyer, both of Versailles; and horticulture: Paige Gehret of Versailles and Julia Yohey, Greenville.
Congratulations to all of the winners throughout the week!
I commend those who made it to the fair, especially on the hot, hot days. Hope you all enjoyed it.
******
Jamie and I extend our condolences to the families and friends of Crystal Barga, Marilyn Birt Weider, Kris Brown, Gary L. Arnett, Landon Murphy Thobe, Wayne Eugene James, and Eric N. Snyder.
******  
Please pray for these people: Katie Young, Cheryl Slonaker Gilmore, Mike Mayse, Greg Moody, Kelly Jo Eikenberry (kidney transplant) and son Allen (donor), Larry Linder, Steve Waymire, Allison "Ally" Miller, Mary Lou Runner, Grace Boyd, Jason Stover Jr., Jeff Brocious, Jamie Knick, Dan Lockhart, Jenny Pitman, Nikole Baldridge, Chester Bryant, Melinda (Batten) Stacy, Michelle Young, Tommy Farmer, Margaret Hoening, Manual Macias, Kathy McNutt Dapore, Lester Beisner, Delores Beisner, Kermit Foureman, Chuck "C.W." Cruze, Mark Lovejoy, Connie Buemi Hodson, Michelle Grottle Wright, Judy York, Donald Booker, Dennis Leeper, Connie Stachler, Randy Heck, Ronnie Norton, Marie Schlechty, Jeremy "Jerm" Burke, Bev Brumbaugh, Gary Eichler, David Pretzman, Clinton Randall, Linda Lore, Ralph Byrd, Doug Winger, Rusty Maloy, Debbie Mayse, Sonja and Dan Coppess, Jeanie Francis, Harvey Hinshaw, Bruce Kaiser, Amanda Mote, Gary Francis, Anthony and Theresa Grillot, Lee Everhart, Paul Gigandet, Doug Whittington, Tracy Pratt, Kinley Bernard, D'Arleen Waymire, Tish Hodson Shepherd, Zach Urbancic.
Also, Sharon Gamster, John Rimmer, Joan Keen, Carol Hemmerich, Sharon Hummel, Dave Hinshaw, Larry P. Fitzwater, Jim Thomas, Neal Gray, Michael Mowery, Kenny Edwards, Judie Hathaway, Della Burch, Ned and Brenda Wallace, Rick Marker, Randy Garrison,  Warren Menchhofer, Jannie Barrow, Kathy Gragorace, Danny Foster, Noella Combs, Becky Everhart, Becky Oliver, Jayden Martin, Stefani Priest, Steve Neff, James Enicks, Joann Freeman, Cathy Collins Peters, Donna Bixler, Linda Subler, Roger McEowen, Sally Burnett Ganger, Gloria Hodge, Jeff Baltes, Judy Hoffman and daughter Shelly, Cathy Melling, Scott Clark, and all of those who are suffering from other life-altering illnesses.
******
Happy birthday:  
Aug. 29 to Connie Smith, Robert Hiestand Jr., John Snyder of Ansonia, Chris Puckett, and Vel Vasquez Pecha.
Aug. 30 to Debbie Oliver, Morgan Heitkamp, Dale Lyme, Vickie Doyle, Holly Shuttleworth, Randy Gump and Cherie Roeth.
Aug. 31 to T.J. Phillips, Deb Waymire Rose, and Scott Peters.
Sept. 1 to Adam Hinshaw, Beth Campbell, Katie Grow, Jansen Newbauer, Kim Miller, Greg "Goob" Goodwin, and Harlee Cross.
Sept. 2 to Tina Scarberry, Bonita Stewart, Chanelle Farmer Sebring, Katie Davis DeLand, and Jamie Cook.
Sept. 3 to Marlene Riffell, Georgette Thornhill, Sharon Staver Lyme, Susie Riegle and Kay Curry.
Sept. 4 to Jason Bowers, Karen "Moose" Holsapple, Joe Widener, Chris Lemon and Dylan Hathaway.
Happy anniversary to  Ron and Patty Thwaits on Aug. 31; and Gary and Sharon Deeter on Sept. 3.
******
Think about it: "Our days are identical suitcases–all the same size–but some people can pack more into them than others." — Author Unknown