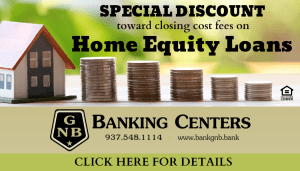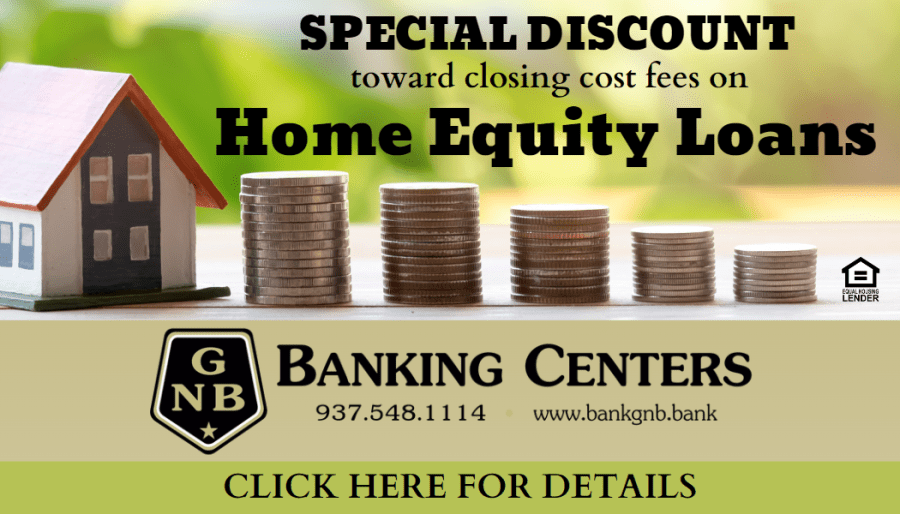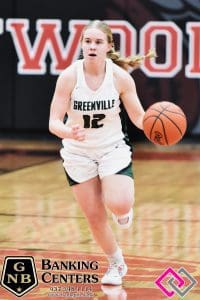 MIAMI VALLEY – Greenville Lady Wave senior point guard, Skylar Fletcher was named Miami Valley League (MVL) All-Conference First Team for the 2022-23 girls basketball season. Fletcher by the numbers: 10.8 points per game, 4.0 rebounds per game, 4.1 assists per game and 2.7 steals per game.
"First Team All-MVL!" said Greenville coach, Rachael Kerns. "What a huge accomplishment and Skylar is so deserving! Proud of the effort she put into our program and glac other coaches were able to see what she is capable of. "
Fletcher was also named Honorable Mention All-Southwest Ohio DII Honors.
"Skylar was a tough matchup for many teams because of the ability she had to get to the rim," Coach Kerns noted.
Greenville sophomore post player, Megan Lind was named Miami Valley League (MVL) Honorable Mention for the 2022-23 season. Lind by the numbers: 6.8 points per game, 7.1 rebounds per game, 0.9 assists per game and 0.6 blocks per game.
"I'm incredibly excited to see what the next two seasons bring for Megan!" Coach Kerns stated. "Honorable Mention All –MVL is just the start for her. Proud of Megan and what she was able to do this season. Defensible Megan was tremendous for us and we only see her getting better and stronger!"
"Anytime anyone gets post season awards it's truly an honor," Coach Kerns added. "But there also has to be thanks given to their teammates!"
MVL FIRST TEAM
Skylar Fletcher | Greenville
Sami Bardonara | Butler
Lauren Dady | Butler
Selena Frost | West Carrollton
Ashyia Maddicks | West Carrollton
Jordan Scully | Sidney
Kendall Sherman | Xenia
Alessandria Stockton | Sidney
Larkyn Vordemark |Sidney
Amyannah Tucker | Troy
MVL SECOND TEAM
Lexee Brewer | Sidney
Reagan Clark | Sidney
Aubrey Fritz | Stebbins
Alexa Mader | Tippecanoe
Alaiya Meaux | Xenia
Madison Moran | Tippecanoe
Natalie Schoenherr | Butler
Brynn Siler | Troy
Noel Smith | Butler
MVL HONORABLE MENTION
Megan Lind | Greenville
Audrey Bean | Piqua
Abby Brookhart | Piqua
Norgan Hollon | Fairborn
Zoey Ledbetter | Stebbins
China Marzette | West Carrollton
Tiyah Parker | West Carrollton
Kelis McNeal | Sidney
Bri Randall | Xenia
Elizabeth VanCleve | Fairborn