GREENVILLE – Lady Wave Softball (LWSB) held an intrasquad scrimmage Wednesday night after the Bradford Lady Railroaders had a conflict in scheduling and was unable to make the trip to Lady Wave Stadium.
"Great day for Lady Wave softball, 44 degrees and the sun is out like 80 this time of year." said Greenville coach, Jerrod Newland. "Just excited to get out here and have a little intrasquad and go at it against four or five good pitchers for us and just playing ball and having fun."
"We're working hard and having fun," Newland continued. "Great, great leadership and great kids on the mound. Just proud of it and it's going to be a fun spring – and we're going to have a great run."
The 2023 LWSB program numbers eight freshmen, six sophomores, four juniors and five seniors.
"Competitive, 23 kids competing and all 23 can play the game with the five tools at the varsity level so they will all be called upon before we get to June," Newland stated. "Competing and playing, a lot of good upper class leadership out here. A lot of new faces and that is the same thing every year."
"The '23 Lady Wave softball team will have an assortment of kids and we'll play hard, have fun and be competitive and that's what I can't wait to do," added Coach Newland. "Kids out here fighting and competing, just competitive work and out there working hard and making everyone better."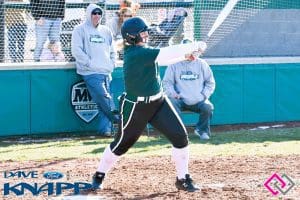 The Lady Wave host the Russia Lady Raiders tonight, Thursday, March 16 in scrimmage action and will be scrimmaging next Tuesday, Wednesday and Thursday, March, 21-23.
2023 Lady Wave High School Softball
FRESHMEN: Lily Brubaker, Kiera Lecklider, Jaelyn Christman, Kendall Cromwell, Elleigh Downing, Alexa Robinson, Amya Mills, Taylor Fletcher
SOPHOMORES: Kylar Arnett, Zoey Burns, Marissa Hicks, Maddie Hutchens, Ella Stebbins, Morgan Thompson
JUNIORS: Addie Burke, Mahayla Cook, Ella McLear, Haleigh McDermitt
SENIORS: Alaina Baughn, Skylar Fletcher, Kylie Hamm, Ashlyn Zimmer, Caydance Davidson