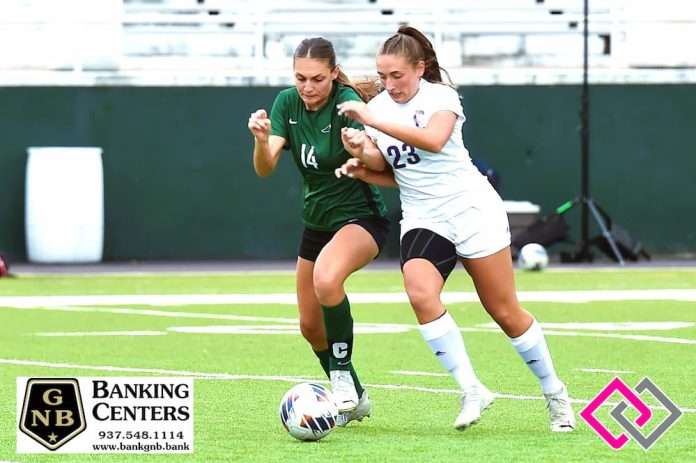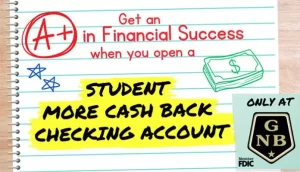 GREENVILLE – The Lady Wave dropped a 6-0 non-conference soccer match to the visiting Eaton Lady Eagles.
"We're struggling but we're continuing to learn a few things that are important, passing the ball and trapping and getting it up the field," said Greenville assistant coach, John Tabler. "The effort is there, they're just continuing to learn."
"It's a tough season, we're trying to work through what this whole season has brought upon us. The great thing is, these young ladies continue to come back every day for practices from matches and they're not quitting. That really shows perseverance of what these young ladies are made of so we'll get to practice tomorrow, we're going to work on a few things and we'll get back out here on Wednesday which it will be a major night for us Wednesday."
"We're going to get through the process of that, have a great evening, be able to honor Dave (Ernst) in a way that I think he would be appreciative of so there will be a lot of emotions on Wednesday but we're going to rally ourselves up, we're going to lean on each other and we're going to get to where we need to be and keep fighting on each and every day," Coach Tabler shared.
Eaton got its first goal of the night at 31:40 and added a second first half goal with 25:17 showing on the board sending the teams to the break with the visitors holding a 2-0 advantage.
The Lady Eagles opened second half play with it first of four second period goals, the first coming at 35:45 on their way to a 6-0 win.
"The girls don't quit, that's the one thing I am super proud of," Tabler stated. "These girls always work, they're always moving forward, they're always getting best effort so that is just a testament to what Dave would have expected from them and it's a way for them to continue to honor Dave and what he taught them. They are a wonderful bunch of young ladies, I'm proud to be a part and we'll keep moving forward, keep fighting forward."
The Lady Wave will pay tribute to the late Dave Ernst; Veteran Lady Wave varsity soccer coach prior to its Wednesday night matchup with the visiting Fairborn Lady Skyhawks. Pre-Game activities start a 6:30 p.m. with a 7 p.m. game time start.