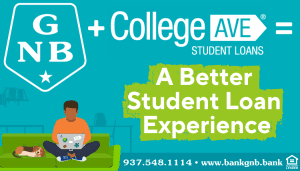 INDIAN LAKE – The Greenville Lady Wave traveled to Indian Lake to take on a much improved Lady Lakers soccer program and came away with a 1-1 non-conference tie.
The Lady Lakers came out with aggressive play and netted a goal early in the first half of play to lead 1-0 over Greenville.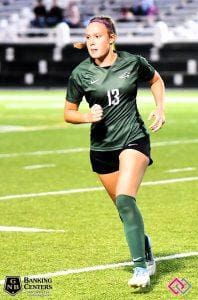 The Lady Wave took several minutes to settle in after the Indian Lake early goal before Jayda Lyons delivered a perfect pass to Sami Elam to even the scoring a 1-1 with the teams heading to the halftime break.
"I am very proud of the girls to face a deficit and come back and score one to tie the game," said Greenville coach, Dave Ernst. "You could see the belief that they are starting to have in themselves."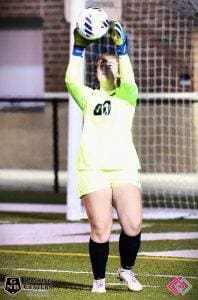 Both teams opened second half with play action with the Lady Wave out possessing the ball in the second half of soccer action with many scoring opportunities but was unable to put the ball in the net.
"We are still searching for the correct formation and the starters that fit that formation," Coach Ernst noted. "It will come and we will start playing at a higher level."
With Rachael Wright playing another fantastic game in goal, the game ended in a 1-1 standoff.
The Lady Wave travel to Butler on Wednesday to take on the Lady Aviators.