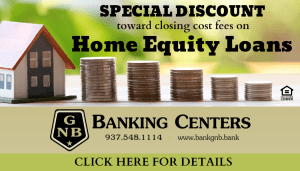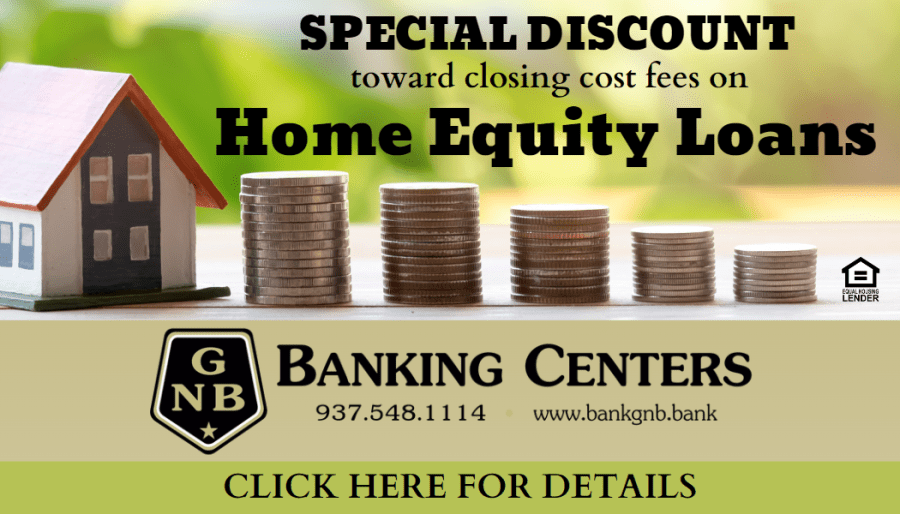 GREENVILLE – The Lady Wave dropped a senior night varsity girls basketball game to the visiting West Carrollton Lady Pirates 42-29 before a large appreciative Green Wave home crowd.
"I give my girls a lot of credit," said Greenville coach, Rachael Kerns. "They worked really hard on the defensive end. They (West Carrollton) didn't get a lot of offensive rebounds today like they normally do."
Greenville was much improved from the first meeting played on December 12 between the two MVL teams in a game the Lady Wave dropped a 60-25 road game to the Lady Pirates.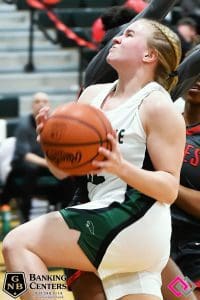 "We always talk about trying to get better from game one to game two," said Kerns. "Greenville definitely got better the second time we played West Carrollton."
The MVL teams played to a 7-7 score after one quarter of play with the Lady Wave getting 4-points from senior captain Gracie Thacker and sophomore post player Megan Lind tossing in 3-points.
"I don't mind a slow start against a West Carrollton," Kerns noted. "They don't want anything about this game to be slow so that just shows that we were in game control more of this game than what people might have thought."
Of the four quarters played on the night, period No. 2 was the achilles heel for the Lady Wave as the visitors would take the eight minute stretch 12-3 sending the teams to the break with West Carrollton leading 19-10.
"We are a really good basketball team for three periods all year long – a really good team for about three quarters," said Coach Kerns. "That's been our biggest battle all year is figuring out how to play four."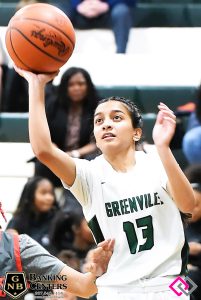 "Megan (Lind) picks up that second foul, we take her out and it's a two point game – we take her out and it dropped to nine real quick," added Kerns. "What she does on the defensive end people just have no clue. She is just so valuable, just her presence on the court."
The Lady Pirates took the third quarter 13-10 with Thacker pacing Greenville with 5-points including 3-3 at the charity stripe.
The final quarter of the Lady Wave 2022-23 home season went to West Carrollton by a single point, 10-9 to give the visitors the win. Senior captain, Skylar Fletcher led Greenville with 4-points in the final period.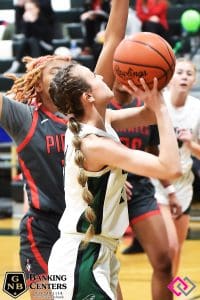 "We did a good job of rebounding," said Kerns. "They didn't get many rebounds just to go back and score and that is the reason we stayed in this game a little bit. They just have a little more fire power from top to bottom than what we do."
"I don't want to take anything away from West Carrollton because they play hard but we missed a lot of easy shots tonight and this score could very easily be a lot closer or even a different outcome had we just made a few more," Kerns added.
Coach Kerns took time to talk about her seniors following the game.
No. 5 Gracie Thacker: How fun for her," said Kerns. "Senior night, last time she gets to play on the court, no regrets for her. So incredibly proud of her.  What I am most excited for her, she guarded one of the best players in the league and she did a pretty good job but she went to the basket and this is an intimidation team to do that. Really proud of Gracie and glad she could go out on a positive note tonight."
No. 4 Lauren Wright: "She's really just become to go play some defense," Kerns said. "She could care less if she scores, she understands her role and there are very few girls like Lauren that still want to play the game of basketball. Just super grateful she stuck with it and she's really turned out to be a pretty good defender."
No. 12 Skylar Fletcher: "We go as Skylar goes – she's our motor," said Coach Kerns. "She is going to be a hard one to swallow. I was really looking forward to having Avery getting to play with her all year just to make our transition next year a little bit easier. Obviously God had other plans, didn't get to have her play with for 22 games – we got three in. Skylar is going to be a really big part of what we're missing next year and how we have to learn how to play again. When Skylar is good we're really good. We just truly go as she goes. She's a competitor, she fights, she gets back up and she's everything you want to have as a player who runs your team."
No. 13 Minaxi Pandey: "That girl's got a lot of skill and its fun when she puts it all together," Kerns stated. "I don't know if we're going to find anyone who's going to put as many hours in the gym as what she does. Just her presence is what we're going to miss a lot about her but her presence just in general we'll really miss that next year."
No. 14 Caydance Davidson: "A lot of people if they're juniors on JV they just say I'm done playing but not Caydance," said Kerns. "Neve questions why I don't play her, never has any bad attitude, she's a great teammate. Her teammates get so excited for her. She's just a lot of fun to have around and we're really glad that she stuck around to play her senior year."
No. 20 Josie Camacho: "Josie is just a special kid to have," shared Kerns. "Her IQ is probably the highest of anyone on our team. Our skillset doesn't always show it but she knows where the ball needs to go before the pass gets there. She's also another one, sometimes she gets to play more than others and she's just a great teammate on the games she doesn't get to play as much. When she comes in she does everything she's supposed to."
West Carrollton improves to 13-7 overall and 12-5 in MVL play. Greenville goes to 6-14 on the season and 5-12 in the conference.
BOXSCORE:
WEST CARROLLTON 42, GREENVILLE 29
WEST CARROLLTON – A. Maddicks 17, S. Frost 9. T. Parker 8, T. Crum 3, N. Millerton 3, D. Manzette 2 – TOTALS 12 3-4 5 42
GREENVILLE – G. Thacker 11, S. Fletcher 7, M. Pandey 6, M. Lind 5 – TOTALS 8 13-20 0 29
3-POINTERS
West Carrollton 5 (T. Parker 2, A. Maddicks 2, T. Crum 1)
Greenville 0
SCORE by QUARTERS
07-12-13-10 42 West Carrollton
07-03-10-09 29 Greenville