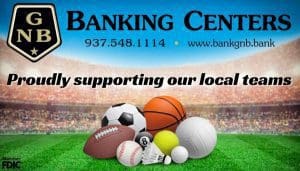 GREENVILLE – Greenville Senior High School veteran varsity girls head soccer coach, Dave Ernst is working hard to improve the Lady Wave Soccer program long into the future.
Coach Ernst is establishing a 2023 Lady Indoor Soccer League for all girls to attend with a goal to promote soccer while having a great time.
"This program is meant to instruct and build a fifth through eighth grade program," said Ernst. "It is meant to build the future of the Lady Wave Soccer Program."
The program is for all fifth through 12th grade girls that would like to play indoor soccer this winter. Registration for the league is set for January 8, 2023 in the Greenville High School gymnasium.
"There has never been a Junior High Soccer Program in Greenville," Coach Ernst noted. "Every one of the MVL schools have a program or club that prepares them for the transition to high school. This is just a short program that can lead into a sustainable Fall Soccer program for the girls Junior High."
After completion of registration, teams will be equally divided and a schedule will be published. This is a non-contact, fast paced and fun program.
The league will play every Sunday evening with the end-of-season tournament held on March 5, 2023.
Coach Ernst is committed to Lady Wave Soccer and does not want $20 to stand in the way of any girl being able to attend the winter soccer program.
"If finances are an issue, they just need to contact me," Coach Ernst said. "It will be covered somehow. I won't let dollars keep a player away."
The cost of the league is just $20 and every participant will receive a Lady Wave Soccer t-shirt. If you have and questions, please contact Coach Ernst @ 937-459-7967 or dernst@gcswave.com.