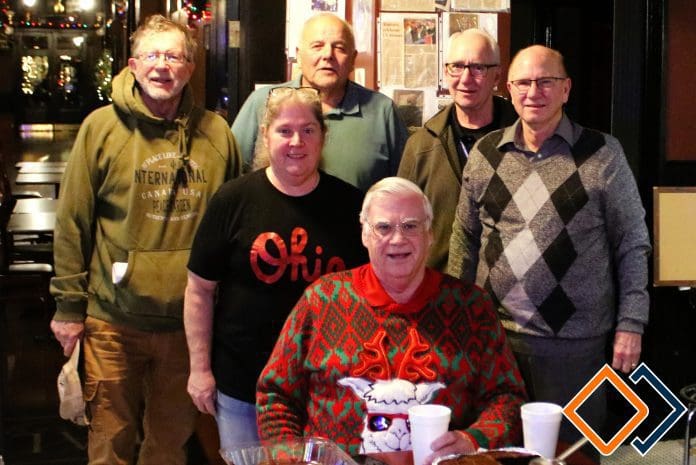 GREENVILLE – Outgoing Darke County Commissioner was treated to an early morning chocolate cake and a gift card in recognition of his 12 years of service to the county by his Friday morning "breakfast club."
The group of Stegall, Jim Anderson, Dale Musser, Roger Etzell, Chet Walker and Gaylen Blosser have met for many years from 5 a.m. to 7 a.m. for coffee while they discussed events of the week, mainly high school sports.
"I am a very fortunate man to know these people," Mike said. "I've known Jim Anderson since we were kids, Roger, Gaylen, Dale and Chet – it's just a good group of people, and Shellie, just a wonderful group of people I can't thank them enough for what they did this morning I wasn't expecting it at all but it is certainly much appreciated."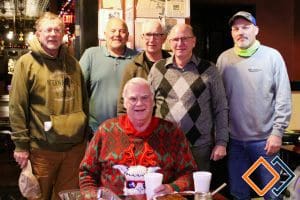 Lifelong friend of Mike's, and retired Greenville Senior High School senior automotive instructor, Jim Anderson wished him a successful retirement.
"I've known Mike since I was 10 years old," he said. "We've been good friends all along and pretty proud of his accomplishment as a commissioner and happy for his retirement."
Double M Diner owner Shellie Walker baked the large chocolate cake for Mike.
"Mike is Mike," she said. "He's one of a kind, and is always giving me a hard time but I really appreciate him and wish him the best in his retirement. I know I haven't seen the last of him at Double M Diner."