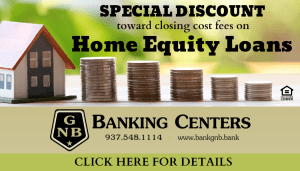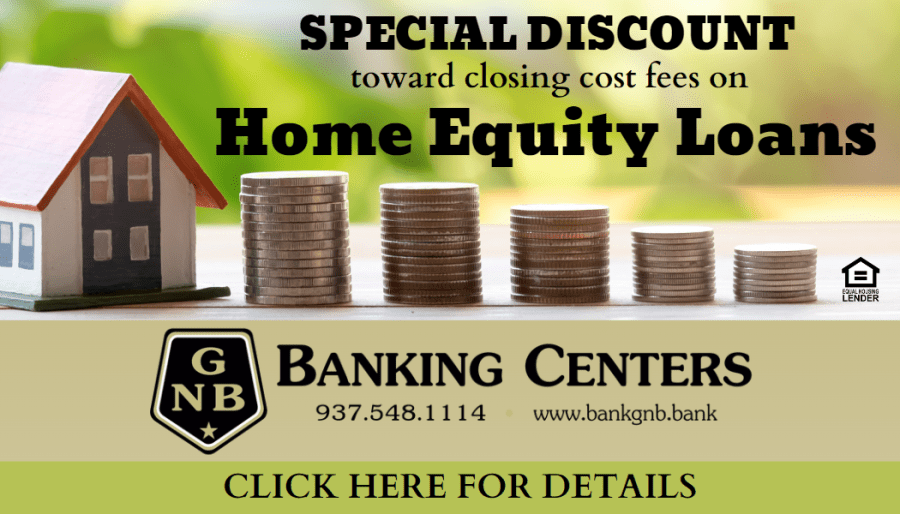 VERSAILLES – The No. 3 seed Covington Lady BUCCS took advantage of strong second half play at both ends of the court to advance to the OHSAA D-IV District Finals with a convincing 53-36 win over the No. 2 seed Southeastern Lady Trojans.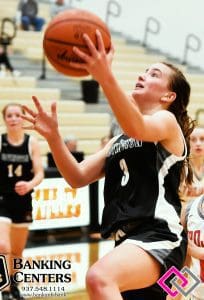 "We started with the inside game and finished with the inside game," said Covington coach, Shawn Naff.  "That was a game plan. We have an advantage in the post – we have two of the best post players in the area."
The teams played to a 13-13 tie after one quarter of action getting balanced scoring from the Lady BUCCS with Maggie Anderson and Carlie Besecker each scoring 4-points, Avery Koffer a 3-pointer and Meg Rogers a deuce. Brooke Nelson had the hot hand for Southeastern draining three 3-pointers and a basket for 11-points.
The Lady Trojans were one better in the second quarter of play sending the teams to the halftime break with Southeastern holding a slim 26-25 advantage. Nelson paced the Lady Trojans with 6-points and a total of 17-first half points.
Covington used a 15-2 third quarter outburst to grab a double digit 40-28 lead while the Lady BUCCS defense was keeping the Lady Trojans Nelson off the board heading to the final quarter of play. Gracie Anderson accounted for 6-points including a triple, Maggie Anderson 5-points including a trey and Besecker added 4-points to round out Covington third quarter scoring.
Period No. 4 had the Covington girls taking the final quarter 13-8 to punch its ticket to the District Finals with a 16-point win over Southeastern.
"We shut down No. 11 (B. Nelson)," Coach Naff stated. "She's a good player. We were hoping she wasn't going to hit every shot she put up in the second half. No. 5 (Kelsey Vollrath) was in foul trouble so that helped us a lot not having two shooters on the floor. They have two great guards so that's tough to defend."
Covington takes on No. 1 seed Fort Loramie Lady Redskins, Saturday, February 25 at Troy with a 1:00 p.m. start time.
"We'll prepare and get ready for Loramie," Naff said.
BOXSCORE:
COVINGTON 53, SOUTHEASTERN 36
COVINGTON – M. Anderson 18, C. Besecker 14, A. Koffer 13, G. Anderson 6, M. Rogers 2 – TOTALS 18 5-6 4 53
SOUTHEASTERN – B. Nelson 20, K. Billet 5, K. Vollrath 4, M. Ashmore 3, A. Moore 2, S. Simmons 2 – TOTALS 6 6-6 6 36
3-POINTERS
Covington 4 (A. Koffer 2, G. Anderson 1, M. Anderson 1)
Southeastern 6 (B. Nelson 4, K. Billet 1, M. Ashmore 1)
SCORE by QUARTERS
13-12-15-13 53 Covington
13-13-02-08 36 Southeastern