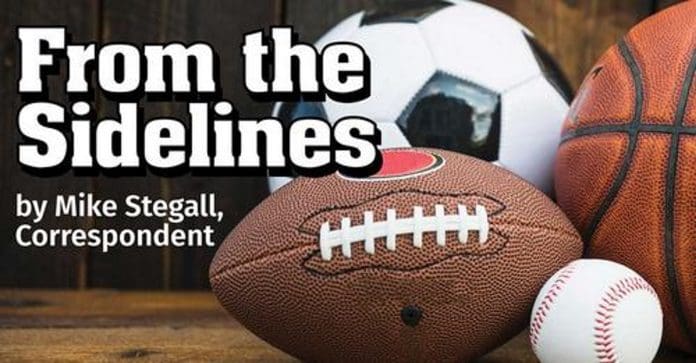 Now that the College football season is over, I think, like most Ohioans, it is time to review the Ohio State season.  By any measure, it was a success, 11-2 record, Lost in the final game to the #1 ranked team, Georgia, but for a missed field goal, they should have won.  Yes, they lost to Michigan for the second year in a row, but since 2000 they are 17-3…..not bad considering that from 1980 to 2000 Michigan owned Ohio State 13-6-1, and in the 90's they were 7-2-1.
Most people I talk too are totally frustrated that OSU hasn't won it all since 2014.  They seemingly have the talent, especially on offense, to win it all, buy why have they not done so?  Most blame the head coach (of course, and in this case yes,!), some blame the defensive coach,(give him time!) and some blame officials (always!) All are a little at fault, no doubt, but I think it is a philosophy problem, an offensive philosophy problem, and here's why I think that.
Since Ryan Day has taken over, OSU has been a powerhouse on offense, seemingly scoring at will on everyone.  They are one of the top 2 teams in scoring offense this year (just 3 tenths of a point behind Tennessee), and ranked 9th nationally in total offense. Great statistics, but not quite championship caliber.  On the other hand, everyone wants to blame the defense.  However, first year Coach Jim Knowles has done a remarkable job: in 2021, OSU was ranked 53rd nationally, this year they ranked 14th!  In rushing defense they even improved slightly, up from 28th to 26th (the Michigan game killed their stats, but guys do make mistakes!)  Give Jim Knowles two more years to get the people he needs for his very complicated defense and Ohio State will be top 5.  I say that because he did that to another OSU team (Oklahoma State) who had a great offense, but always lousy defense.  Patience, people, patience!
So how is Ohio State's offense the problem?  Well, it's not talent, nor overall coaching…….it is the head coach calling the plays, though.  Do not misunderstand, Ryan Day is an excellent OFFENSIVE coach, maybe the best in the country, and he needs to stay at OSU because of his offensive talents and recruiting……….and therein lies the problem!  He is an offensive genius, but ONLY thinks offense, passing offense.
As head coach, you must think of the WHOLE team, not just your specialty.  Under Urban Meyer, Ohio State was balanced.  Remember when Urban said OSU wanted to rush for 200 yards a game and pass for 200?  I do.  In 2014, OSU averaged 247 yards passing, and 264 yards rushing for 15 games, 511 yards a game!  Now that's balance!   But since Ryan Day took over, passing has been the main form of offense, the running game has been an afterthought. Ryan has fallen too much in love with the pass!
Since Ryan Day took over in 2019, OSU's ranking nationally in rushing offense was 3rd in 2019-2020 (Urban Meyers players) in 2021- 27th, and in 2022- 44th.  See a pattern here?  It seems to me that Ryan's concentration is solely on the passing game. There are times in every football game where you need 2 yards for a first down.  How many times have you seen OSU pass for it?  I know of several times in almost every game.  Why not run it, and force your will on the other team?
Well, let's face it, seeing the receiver running down the field is much more exciting that watching five offensive linemen root out 2 yards!  However, knowing how it feels to see a team line up, run the ball at you and there is nothing you can do to stop it, is so much more demoralizing than a 40 yard touchdown pass.  You can attribute that to luck, or an error on defense.  But, when a team lines up and hits you in the mouth…….well, there is no excuse!  When OSU won in 2014, they were 5th nationally in rushing!  Let's get back to more balance on offense.
I have always believed in the old adage from Woody Hayes, "Three things happen when you throw the ball, and two of them are bad!"  I am not against a good passing game, but it needs to be complimented with a good running game to make the passing game even better.  If you can't run the ball, then play action passes are out the window to keep the linebackers honest.  Now you are one dimensional, and much easier to defend.
I am hearing though that Ryan Day, (according to Kirk Herbstreit,) is going to give up play calling and just be the head coach. Some people are saying that he is doing this to save his job. Really?  You think OSU will dump a guy who is 45-6 in three years, Including playoff games, (Urban Meyer was 83-9), recruits top players, keeps his players out of trouble and hires excellent people? No, he is safe, for now. But I do believe things need to change some, and I think he knows it too.  I think his move to head coach is a good thing!  Ryan needs to see the whole game concept, not just one part.
Now, with NIL (name, image, likeness) being a big part of college football, you need a good coach at the helm, and Ohio State has one.  He represents the university very well, and is always in the national championship conversation.  I think even he knows something was just a little off, and that his decision to just be a head coach was a wise move. All he needs to do is not fall so much in love with the pass, run the ball more effectively, get Jim Knowles the players he needs for his defense, and OSU will be national Champions again very soon. That's the way I see it, from the sidelines!