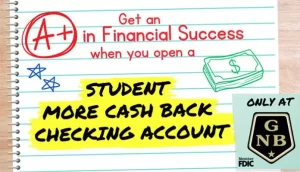 UNION CITY – The visiting Twin Valley South Panthers downed Mississinawa Valley 35-0 to spoil the Blackhawks 2023 Homecoming on a night MV honored the school's own Mr. Ohio Football, Curtis Enis, a former Penn State, Chicago Bears and Cleveland Browns running back.
The visiting Panthers put 21-first quarter points on the board starting with a Cais Kingsley touchdown run and a Griff Roell PAT kick good for a 7-0 lead with 7:53 showing on the first quarter board.
Kingsley scored the second South TD on the night on a pass play and with Roell's PAT kick splitting the uprights the Panthers were well on their way to a win leading early 14-0. Brayden Koeller carried up the middle for South's third first quarter touchdown and Roell's extra point good had the visitors leading 21-0 after one quarter of play.
The visitors added 14 second quarter points to lead 35-0 at the break putting a running clock in play for the second half of action.
The Blackhawks Kyle Wehrkamp carried the ball into the end zone with 8:12 left in the fourth quarter and with the PAT kick splitting the uprights giving the Twin Valley South Panthers a 35-7 win.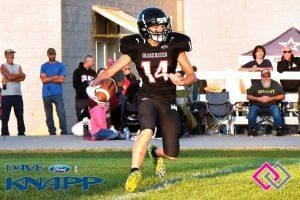 The Blackhawks Ingrid Ojeda was name Homecoming Queen and Anthony Ibarra was selected MV Homecoming King in pregame ceremonies.
Curtis Enis along with his family was honored at halftime for his being name Mr. Ohio Football 30 years ago.