GREENVILLE – The Greenville Green Wave cross country program held its Meet the Team Friday night at Memorial Hill in the Greenville city park under the direction of veteran head coach Stephanie Reigle Lind.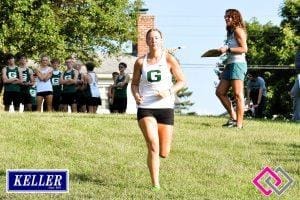 "We are excited about our numbers in the program this year, and the athletic ability on our squads," said Coach Lind. "They are a fun team, and are putting in the work. We should be poised for some good races."
The annual event showcases the programs cross country athletes to families and honor the team's seniors.
All four squads including the junior high girls and boys along with the high school Lady Wave and boys come together in uniform, and get to toe the line for an intra-school race in the course to kick off the 2023 OHSAA cross country season.
The Greenville boys compete in OHSAA Division II while the Lady Wave compete in Division I for the 2023 season.
Assistant Coach Dennis Eckstein primarily leads the middle school teams, with 10 boys and 8 girls on the rosters this year. Annabel Snyder is Jr high team manager for the middle school.
Head Coach Lind is assisted by Jayce Feitshans this year, with 21 guys and 16 women on the high school rosters. Grace Sommers serves as the high school team manager.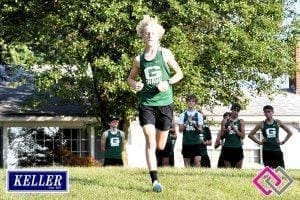 "The guys have a goal to return to Regional finals again this year and score higher," Lind stated. "The girls plan to run for regionals as well. Very thankful to have Grace Sommers and Jayce on board this year to help work with and train such a large group."
"Having eight alumni from various years show up for the event meant a lot to me," Coach Lind concluded.