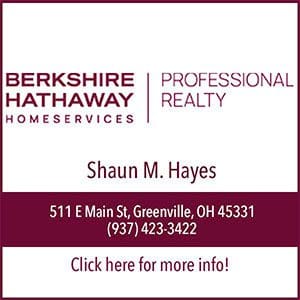 August 12, 3:51 pm. PO Aaron Hall was dispatched to Sweitzer St. in reference to a possible crash with injuries. Dispatch advised that a male subject was struck by a vehicle on a bicycle and then advised the subject lost control of his bike and that he was up and walking. The male had taken off walking prior to Hall's arrival.
August 13, 1:41 am. PO Kreitzer was dispatched to Wagner Ave in reference to a vehicle all over the roadway. The caller described the vehicle as a gray pickup truck and advised that the vehicle had been traveling at speeds of 50mph and that the vehicle had run over a curb in front of Greenville Federal Bank. Kreitzer found the truck and pulled behind it as it began backing up and almost striking Kreitzer's patrol vehicle. After pulling the vehicle over, David Setser was arrested for driving under the influence of alcohol.
August 13, 10:07 pm. P.O. William Daugherty was dispatched to 1501 Wagner Avenue, Walmart, in reference to a theft in progress. Upon arrival, P.O. Kreitzer, P.O. Marion, and Daugherty made contact with Walmart manager, Holly Leichty and Walmart employee Nicole Clark; around back near the garden section. This is where several electronics were placed outside the gate by an unknown subject. Holly advised that there were 2 male subjects wearing bandanas over their faces, who were taking items in the store and placing them in backpacks. Another employee advised that one of the male subjects was checking out in a self-check-out aisle near the grocery side entrance. They made contact with Bobby Yoder, who matched the description given by the witness. Bobby had a shopping cart with two backpacks in it and was trying to buy a small tool bag at the self-checkout. They informed Bobby of the complaint, and Bobby became defensive of the complaint. They asked Bobby if they could search the bags; he stated no and that those were his personal belongings. Bobby was stopped in the vestibule on the grocery side, where he gave consent for one of the backpacks to be searched. In the bag were several Walmart items that were not purchased; all items were returned to Walmart staff. Daugherty stopped Bobby on his bicycle behind Tractor Supply, 1415 Wagner Avenue. Bobby was detained, and his backpack was searched; finding another backpack in his bag that contained a can of Fusion shaving cream, Revlon hair dye, 4 SK cans of cat food, 1 can of Friskies cat food, old spice shampoo, a black licensed t-shirt, blue wrangler jeans, and Avia black running shoes, all inside the backpack. Bobby Yoder was released, and all items were returned to Walmart staff. The other male subject was not located, and no items were seen taken by him. At approximately 2215 hours, Daugherty made contact with Bobby Yoder at 404 East Fourth Street. Bobby was served two misdemeanor citations for criminal trespass and theft without consent. Bobby was advised of his court date and time.
 August 15, 1:30 pm. P.O. Sam Conley responded to 122 W. Main Street, Greenville Police Department, to speak with a female subject, later identified as Mickala Powell. Mickala stated while she was inside of Walmart, 1501 Wagner Avenue, her listed 2014 Jeep SUV was struck in the parking lot while it was unoccupied. Mickala has her vehicle insured through State Farm. There was minimal damage to the rear bumper of the Jeep. Conley also was able to make contact with the driver of the vehicle who hit Mickala's Jeep, identified as Donna Ballard. Donna stated she hit the listed Jeep while reversing from a parking spot in her listed 2013 GMC Terrain which is insured through Erie insurance. Conley gave both Donna and Mickala this report number for insurance purposes.
August 16, 11:51 am. Sgt. Benjamin Boyer was dispatched to 1212 Elmwood Drive in reference to a theft. Upon my arrival, Boyer spoke with the complainant/victim, Judy McGehee, who stated that she saw an ad online about being a Mystery Shopper and submitted an application to make some extra money. Judy received the check for $2,950.00 in the mail and then attempted to cash it at her Greenville Federal Bank.  Judy stated that the bank put a hold on the check, advising her that it would take a few days to clear before they would complete the transaction. On August 16th, shortly before calling GPD, Judy received a call from Greenville Federal Bank advising that they looked into the check.  The bank advised that the check, marked account #18NARROWAY from All Saints Episcopal Church, Gastonia, NC, through Pinnacle Bank, was fraudulent.  Judy stated that the bank told her to file a police report.  There are no known suspects.
August 17, 8:45 am. P.O. Trenton Spradley responded to 717 Thirteenth Street in reference to an unresponsive male inside the residence. Spradley arrived at the scene with Detective Dicknann, Coroner's Investigator Joe VanVickle, and Greenville Rescue. We entered the residence and located an unresponsive male who was pronounced deceased. The deceased was released to Greenville Rescue who transported the deceased to the Darke County Morgue.