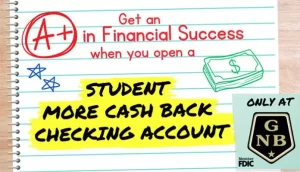 GREENVILLE – The Lady Wave easily defeated the visiting Stebbins Lady Indians 3-0 in straight sets earning a Wednesday night MVL volleyball match.
"The girls are playing well right now, confidence is up, they got to do some different things with their hitting," said Greenville head coach Michelle Hardesty. "We played really well."
The Lady Wave were coming off a Tuesday night 3-1 MVL road win over the Xenia Lady Buccaneers in continuing their winning ways.
"Coming off last night it's been a good weekend for us," said assistant coach, Jim Hardesty. "We played really well last night. Overall we've been in control both matches and that's a good effort. We have to continue on here for a couple more weeks."
The Lady Wave jumped out to a double digit 25-12 opening set win with the team hitting on all cylinders.
Set No. 2 mirrored the first set with Greenville getting a second double digit win by a 25-13 count to lead 2-0 on the night.
The Lady Wave closed out the night holding the Lady Indians to single digits in a 25-9 win a take all three sets by double digit scores.
The Greenville varsity volleyball program has just four games remaining on the regular season schedule before beginning OHSAA tournament action.
"We're feeling really good," said Coach Hardesty. "We'll get some of our bench players in, brought one up from JV tonight, they all contribute, they all played well. It was a good match to see where we stand and what we're going to be able to do going into tournament."
"Overall tonight Brooke Schmidt had 17-kills on 29-swings and we had 37-kills on 70-attempts – that's just outstanding, high levels there," Jim added. "We had 19-service aces and when you do that you're going to be in control of the match pretty much and we did a good job. We have to get ready for next Tuesday at West Carrollton."
With the win the Greenville Lady Wave improve to 12-6 overall on the 2023 season and 10-4 in Miami Valley League play.