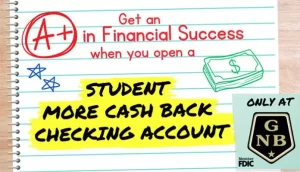 GREENVILLE – The Lady Wave defeated the visiting Piqua Lady Indians in straight sets in Miami Valley League action taking advantage of kills with strong play at the net and an improved night at the serving line.
"Being patient helps in every aspect of this sport," said Greenville coach, Michelle Hardesty. "Passing, assists, blocks – you could really see it tonight where they were reading the ball well and just hammering it. It was a lot of fun."
After a poor Monday night performance in dropping three straight sets to the Eaton Lady Eagles, the Greenville girls were up to the Tuesday night task in MVL play.
"Yesterday was Monday and today was Tuesday," Hardesty noted. "That makes a huge difference in the mentality of these girls. They were challenged last night and they truly appreciate that. It's going to make us a better team. They were challenged again tonight in different areas."
The Lady Wave took an early first set 7-2 lead with Piqua battling back to trail 11-10 before Greenville would use a 14-5 run to close out the set with its first double digit lead of the night and a 25-15 win.
"The Lady Wave really turned it on, they served really well," said Hardesty. "We were really working hard to cut down the errors and that happened quite a bit tonight."
Set No. 2 had the Lady Wave jumping out to a 6-1 lead and get its second double digit lead at 19-9 going on to win 25-13 sending the match to the third set with Greenville up 2-0.
With the Lady Wave in control on the court, Coach Hardesty did not use any of her allotted timeouts the entire night.
"I keep my eye on the score and if we're up we try not to get down," Coach Hardest stated. "If it's starting to get close I'll probably call a timeout or if we're way up and they start crawling back. When we're behind and chasing you still don't want to get too far down and can't regroup."
Piqua hung around early in the third with the set tied at 3-3 and trailing by a single point at 4-5 and 6-7 before the Lady Wave stepped up play to lead 18-10 bringing a timeout from the Piqua bench. Greenville used a 7-3 run to close out scoring on the night with a 25-13 third set win.
Lady Wave sophomore, Kindyl Peltz is just one assist away from 1,000 after putting 35 assists in the book in the win over Piqua.
Skylar Bryson finished the night with 14-kills, Brooke Schmidt 13-kills and Olivia Flatter 8-kills to lead the Lady Wave in the kills department.
Skylar is playing well, Brooke did a really nice job," Hardesty said. "Olivia (8 kills on 9 attempts) missed only one swing on the night and had the last two kills on the first two sets plus she had a few more in there. She's working really hard with her swing."
"We were able to get to get the freshman in there," she added. "Avery Shipp got the last point (kill) of that third set and all three ended on a kill so you couldn't ask for better than that from her and her classmen."
The Lady Wave got the sweep on the night with the Lady Wave JV defeating Lady Indians 2-1 in the early match.
With the win Greenville improves to 8-4 overall and 6-3 in conference play.