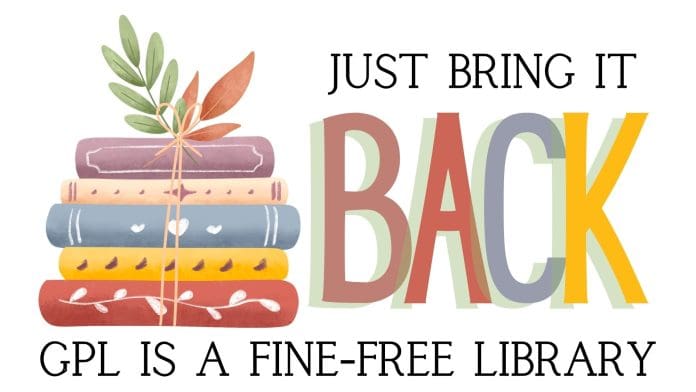 GREENVILLE– As 2023 gets into full swing, Greenville Public Library would like to encourage patrons to make a resolution to utilize our facility to the fullest this year!
We would also like to remind those with overdue and lost materials that we are a fine-free library! It doesn't matter whether your items are one week or one year overdue. There is no charge as long as materials are returned.
As a part of our new system, we are no longer mailing out late notices. We have been calling anyone with late items, and the results have been astounding! Over 1000 lost materials came back during 2022 thanks to our generous changes in policy.
It is our desire to get all patrons in good standing once more, so if you have any lost or overdue items, bring them in during our regular business hours or return them anytime using our 24 hour book drop. We are willing to work with anyone that may have damaged materials. Our main concern is getting books into the hands of the people of Darke County, so don't hesitate to bring back that book you accidentally spilled coffee on!
We also offer a wide variety of programming and other services free to the public. From monthly Movie Matinees to an active interlibrary loan system, GPL has something for everyone. We now have a notary public on staff as well as a new, user-friendly website in an attempt to make our library a vital part of our community.
Greenville Public Library is open Monday through Friday from 9 a.m. until 6 p.m., and from 10 a.m. to 2 p.m. on Saturdays. Feel free to contact us with questions by calling (937) 548-3915, through our website, www.greenville-publiclibrary.org, or on Facebook at Greenville Public Library (Ohio).