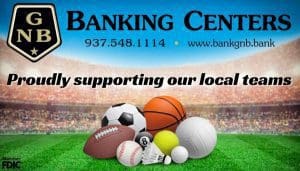 PITSBURG – The Franklin Monroe Jets dropped a 45-37 Friday night Homecoming WOAC game to the Dixie Greyhounds.
"We competed, I'm not concerned about that but we're not tough enough and consistent enough," said Franklin Monroe veteran coach, Troy Myers. "We played extremely well Tuesday night and got beat but we were not tough enough to turn around, be disciplined tonight and it really hurt us."
The visiting Greyhounds grabbed an early 14-9 lead after one period of play with Gage Wackler accounting for seven Jets points including his first of two 3-pointers on the night.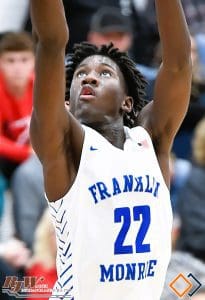 Period No. 2 saw Greyhounds grab a double digit 19-9 lead at 6:34 in the second before the Jets took advantage of a 12-3 run to close out first half scoring sending the teams to the break with Dixie clinging to a slim 1-point 22-21 lead. EB Fall paced the Jets with 7-points including a trey.
"They got us under the eight ball right away and we were climbing from behind all night," Myers stated. "We are very inexperienced, we're young and when you compile all that together – the lesson for us right now is toughness and consistency."
Franklin Monroe struggled to put 6-points on the offensive end in the third while Dixie was adding 13-points in the scoring column to lead 35-27 with one period remaining to play.
The WOAC teams battled to a 10-10 fourth quarter score giving the Greyhounds an 8-point victory. Wackler and Blake Addis each chipped in four fourth quarter points.
"If you go back to some of the models that have been through our program, at the end when they were done the best models were the toughest, they were the most consistent and consistency is the greatest form of toughness," Coach Myers stated. "We have to figure that out as a team."
Wackler led Franklin Monroe and all scorers with a game high 16-points.
BOXSCORE
DIXIE 45, FRANKLIN MONROE 37
DIXIE – C. Hawk 13, K. Huffman 11, O Stevenson 9, N. Emrick 4, E. Morgan 3, L. Miller 3, A. Huffman 2 – TOTALS 11 11-17 4 45
FRANKLIN MONROE – G. Wackler 16, EB Fall 10, B. Addis 6, T. Riffle 3, C. Yount 2 – TOTALS 10 5-11 4 37
3-POINTERS
Dixie 4 (O. Stevenson 1, C. Hawk 1, L. Miller 1, K. Huffman 1)
Franklin Monroe 4 (G. Wackler 2, T. Riffle 1, EB Fall 1)
SCORE by QUARTERS
14-08-13-10 45 Dixie
09-12-06-10 37 Franklin Monroe