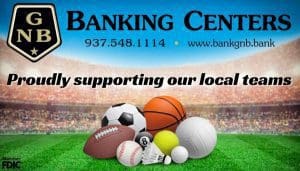 EATON – Eaton's girls' varsity basketball team picked up a pair of wins last week to push their overall record to 7-5. They are currently 4-4 in Southwestern Buckeye League play.
The Eagles got off to a sluggish start offensively against Carlisle, but their defense kept the Indians in check. Eaton held a 7-3 lead after the first quarter. The Eagles picked up the defensive pressure and the tempo of the game in the second quarter. The result was a 22-5 run for Eaton and a 29-8 halftime lead.
Eaton extended its lead early in the second half and cruised to the win.
Lily Shepherd led Eaton with 18 points.
Eaton got off to a much better start in their game against Monroe and lead 13-2 at the end of the first quarter. That advantage proved to be the difference as the two teams played even in the second and third quarters. Eaton was able to hold on in the final quarter to take the win.
Shepherd led Eaton with 21 points. Olivia Baumann pulled down 13 rebounds.
Eaton is scheduled to host Preble Shawnee on Monday, Jan. 9, and Valley View on Saturday, Jan. 14.
Eaton 48, Carlisle 28 | Thursday January 5
Eaton 45, Monroe 31 | Saturday, January 7