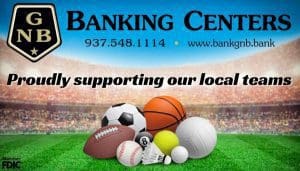 EATON – Eaton's boys' varsity basketball team put together back-to-back wins with a victory over Monroe, 55-49, on Friday, Jan. 20. The Eagles have won four out of their last five.
Monroe jumped out to an early lead and took at 17-8 advantage into the second quarter. Eaton responded with a 17-7 stretch and held a one-point lead at halftime. The two teams were tied going into the fourth quarter, where Eaton outscored Monroe 15-9 for the win.
Ramy Ahmed led the Eagles with 23 points and six rebounds. Beau Miller added 10 points and four rebounds.
Eaton split a pair of games the previous weekend. The Eagles opened on Friday, Jan. 13, against Carlisle, the top team in the SWBL West division at that point in the season. 
Eaton jumped out to an early lead, leading by six points at the end of the first quarter, 17-11. Carlisle responded in the second quarter with a 23-10 advantage and a 34-27 halftime lead. The Eagles outscored Carlisle 28-25, but the Indians held on for the four-point win.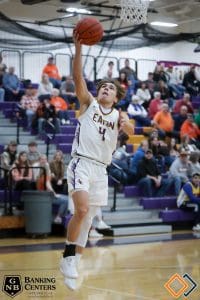 Ahmed led Eaton with 22 points.
Eaton bounced back with a convincing win over National Trail on the following Saturday. The Eagles got the offense untracked early in the game scoring 17 points in each of the first two quarter. They took a 34-14 lead into the locker room at halftime. 
Eaton continued to build on the lead in the second half and came away with a 61-33 win.
Ahmed led Eaton with 13 points, followed by Grant Miller with 12 and Beau Miller with 10.
Eaton is 7-9 on the season, 3-5 in the Southwestern Buckeye League. They will play a pair of away games this week, including at Valley View on Tuesday and at Oakwood on Friday.