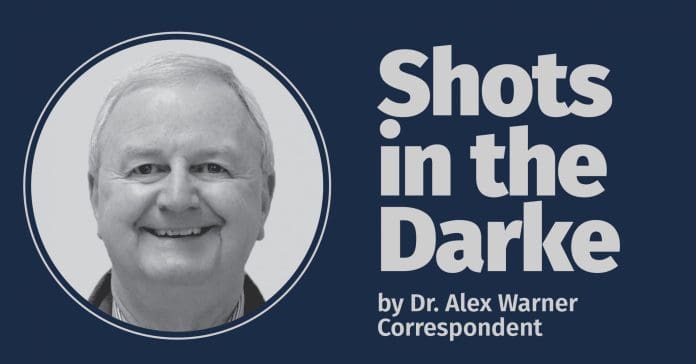 What a tremendous weekend of college football for both pigskin fanatics and casual observers! The playoff semifinals provided countless swings in emotions over the course of  the games with TCU upsetting Michigan followed by Georgia coming from behind in the last  quarter to narrowly defeat THE in a game that began in 2022 and concluded just as the ball  dropped in Times Square! 
Both Big Ten teams were battered on the defensive side of the ball, TTUN surrendering 51 points (although 14 were the result of two pick-six returns) to the Horned Frogs from Fort Worth  while the Buckeyes couldn't hold on to a 14 point fourth quarter lead over the Bulldogs. State Defensive Coordinator Jim Knowles (the $2 million man) suffered what had to have been severe intestinal discomfort as his unit allowed ten plays of over 20 yards, four of which went for 35 yards or more.  
A combination of player mistakes, a few officiating calls, and some questionable coaching decisions all led to the demise of Buckeye Nation's title hopes. C.J. Stroud played perhaps his finest game in Scarlet and Gray as he led an impressive offensive effort against the nation's best defense. You have to feel sorry for kicker Noah Ruggles as he was put in a pressure packed situation in attempting a game-winning 50-yard field goal.  
Thus, we look forward to a championship game next Monday between the Dawgs and the Frogs! Georgia will most likely be heavily favored to win a second consecutive title but don't count out those pesky Frogs! 
Thanks to Penn State's Rose Bowl win over Utah the Big Ten was able to finish with a 5-4 record in postseason play as Wisconsin, Minnesota, Iowa, and Maryland also won. The conference with the best bowl record? The Mid-American with a 4-2 mark thanks to victories by Ohio, Toledo, Eastern Michigan, and Buffalo. 
A quick look at a few of many great games over the past few weeks— 
Tipp City's Ben Saul kicked five field goals including a game-winning 47-yarder with four seconds left to lift Pitt over UCLA 37-35. 
Kansas lost to Arkansas 55-53 in triple overtime as the Jayhawks coaching staff decided to take the ball out of the hands of their outstanding quarterback Jalon Daniels and tried a trick play that failed miserably. 
Tulane scored 16 points in the final four minutes to topple USC, something that warmed the hearts of longtime Buckeye fans everywhere! 
Ohio's comeback win over Wyoming in overtime on a great catch in the back of the end zone. 
Don't forget Notre Dame's win over South Carolina, Florida State over Oklahoma, and Oregon beating North Carolina, all last minute victories. 
Last week while working out at SNAP fitness, I ran into Sam Prakel, the pride of Versailles. The five-time All-American runner from the University of Oregon was working out while home from Seattle for the holidays. For those who can't remember what Sam accomplished in high  school, he won six state championships; two D-III cross country titles and four D-II crowns, two 1,600 plus one each in the 800 and 3,200 runs.  
Combined with Tri-Village's Clayton Murphy, Darke County boasts of two world-class runners! Sam runs professionally for Adidas and coaches at the University of Washington following graduation from Oregon with a degree in biochemistry.  
I jogged alongside Sam on a treadmill at SNAP and am proud to say that I stayed up with him for the first three strides!! 
A few other things to mention as this column nears its end— 
Greenville's young wrestling team with 10 of 14 weight classes filled by freshmen and sophomores. Sophomores William Bush (7-2 at 138), Quinton Rogers (7-2 at 144), and Caiden Chrysler (6-3 at 150) pace Wave efforts so far this season. 
Justin Ahrens from Versailles is averaging over 7 points per game at Loyola Marymount in Los Angeles after four years at THE. 
The GHS Athletic Hall of Fame will induct three new members Saturday prior to the varsity basketball game with Eaton. Austin List, Class of '09; Kelly Martin, Class of '12; and Taryn Winner, Class of '06 will be this year's honorees. 
Finally, I continue to be amused by Progressive Insurance commercials featuring Dr. Rick as he works with first-time homeowners becoming their parents. The latest feature elevator etiquette and trash can cleanliness, both of which are hilarious!! Stay active and healthy!