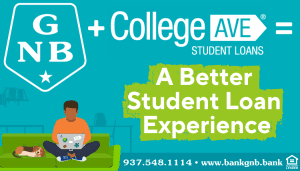 Darke County had a good showing at the OHSAA State Track meet yielding several state runner-up performances and other podium finishes at Jesse Owens Memorial Stadium at Ohio State University in Columbus.
Top Performers finishing state runner-up were Ansonia Colleen Steinmetz in Pole Vault and Colton Reese in the 110M Hurdles.
Colleen Steinmetz engages the slingshot effect from her pole as she is set to go up and over the bar in the girls pole vault at the state track meet.  (Dale Barger Photo)
Also finishing on the podium was Tri-Village Justin Finkbine 110M Hurdles in 4th place, Colton Reese 300M Hurdles 7th place, Franklin Monroe Nate Good Pole Vault 9th place and Tri-Village Loryn Metzcar Shot Put in 9th place.
Other State Placements are listed below.
Boys
Ansonia
Brayden Bromagem 400m – 13th place 51.69
Matthew Lee 1600m – 13th place 4:27.46
Garrett Stammen Discus – 13th place 145-05
Arcanum
Eain Parks Shot Put – 13th Place 48-09
Franklin Monroe
Nate Good Pole Vault – 9th Place 13-10


Nate Good gets a good push off the pole to get over the bar and had a good showing at the OHSAA State Track Meet.  (Dale Barger Photo)
Tri-Village
Justin Finkbine 110m Hurdles – 4th place 14.95


Justin Finkbine finished 8th last year at the State Track Meet in the 110M Hurdles.  He ends his career on the podium with a 4th place finish.  (Dale Barger Photo)
Versailles
Colton Reese 300M Hurdles – 7th place 40.07
Colton Reese 110M Hurdles – 2nd place 14.89

Colton Reese was a beast in the hurdles with a state runner-up performance in
the 110M Hurdles and 7th in the 300M Hurdles.  (Dale Barger Photo)
4x400M Relay – 12th place 1:32.54
1) Tyler Barga 2) Conner Gibson
3) Keegan Gibson 4) Colton Reese
4x400M Relay – 11th place 3:29.66
1) Tyler Barga 2) Conner Gibson
3) Keegan Gibson 4) Colton Reese
Girls State Final Placements
Ansonia
Colleen Steinmetz Pole Vault – 2nd place 12-04

Colleen Steinmetz reaction is frozen in time as she cleared the bar at 12'4″ on her last attempt to earn a State Runner-up medal.  (Dale Barger Photo)
Arcanum
Faith Wooten Shot Put – 14th place 35-00
Tri-Village
Adalynn Hines Long Jump – 14th place 16-05.25
Loryn Metzcar Shot Put – 9th place 38-07
Loryn Metzcar Discus – 13th place 111-00

Tri-Village Loryn Metzcar competed in both discus and shot put at the state track meet She made the podium in the shot with a 9th place finish.  (Dale Barger Photo)
Versailles
Alexis Magoto 400M – 14th place 59.70
Tori Tyo Shot Put 17th place 34-08.50
Heidi Stammen Pole Vault 10th place 11-06
400M Relay – 11th place 4:07.24
1) Katey Litten 2) Meredith Barga
3) Miriam Gehret 4) Alexis Magoto
Colton Reese was well supported by his own cheering section and there was no denying who they were there to cheer for and they had plenty to cheer about.  (Dale Barger Photo)