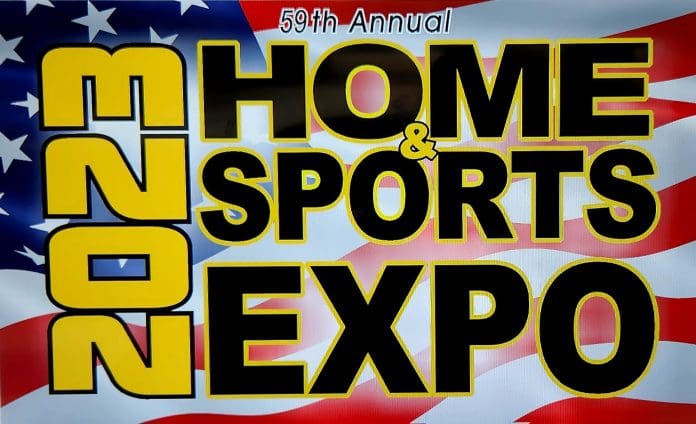 GREENVILLE—Back again for the 59th year, the Darke County Sheriff's Patrol will hold their Home & Sports Expo on Friday, March 31, Saturday, April 1 and Sunday, April 2, 2023.
The free expo, which will be held in the Beef & Dairy Pavilion at the Darke County Fairgrounds, will feature recreational vehicles, camping, fishing and outdoor displays along with landscaping, home improvements and demonstrations.
"It's a variety for all the adults, all ages, to enjoy visiting the vendors, seeing what's out there and getting some ideas for their home," Diane Delaplane, Expo committee member said.
In addition to the large variety of vendors, there will be entertainment for everyone in the family. Attendees can look forward to a live fishing pond, a youth DIY birdhouse, the Sheriff's K-9 unit exhibition, Kiddie tractor pulls and a performance by 5678 Dance.
There will also be food from the Sheriff's Patrol Kitchen, like chili, walking tacos, Winner's Meats sandwiches and pork chops, as well as cookies and pies from Beans Buttercream Bakery.
New this year, on Saturday only, Who Dey, the Cincinnati Bengals mascot will be stopping by for a visit. While the event is free, donations are encouraged.
This annual event is held in support of the Darke County Sheriff's Patrol. Delaplane added that she'd like to thank all of the vendors that will attend, as well as her fellow Sheriff's Patrol Committee volunteers. The volunteers include Jerry Bunch, Foster Cole, Don and Diane Delaplane, Dick Rhoades, Joe Wintrow, Aaron Kruckeberg and Rocky Harrison.
The committee is still accepting applications/contracts for participation as well as sponsorships, and will do so until March 7, 2023.
The Home & Sports Expo will be on Friday, March 31 at 4 p.m., Saturday, April 1, from 9 a.m. to 9 p.m. and Sunday, April 2, from 10 a.m. to 4 p.m. Contact Delaplane at 937-423-0057 for more information, or check out the Darke County Sheriff's Patrol Home Show Facebook page.