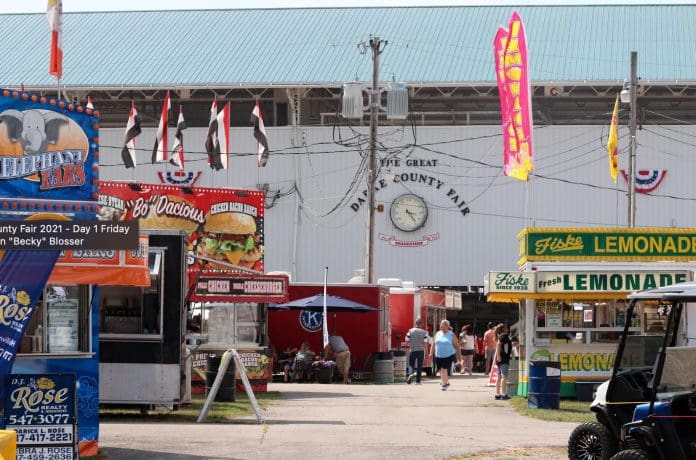 GREENVILLE—The following are eligible applicants for the open Darke County Agricultural Society Board of Directors seats: Eddie Morrison, Tim Reck, Brian Rismiller, Krista Fourman, Curt Yount, Craig Bowman, Holly Daugherty and Russ Skaggs.
Due to three recent resignations, the Darke County Agricultural Society Board of Directors are looking to fill one, if not all of the three open seats.
Former Director Matt Sullivan submitted his resignation on Friday, Nov. 4. Former Board President Doug Martin and Jr. Fair Board Coordinator Beth Martin submitted their resignations minutes before last month's special meeting.
The three vacant seats were held by by Former Board Treasurer Thomas Shaw, who also resigned, on Tuesday, Oct. 25, as well as Sullivan and Doug Martin.
Rhonda Williams, 4-H Youth Development Educator at the Darke County OSU Ext., will serve as interim junior fair coordinator.
The next Board meeting is Wednesday, Dec. 7, at 7:30 p.m. at the Darke County Fair Board office at 800 Sweitzer St., Greenville, Ohio, 45331. For more information, contact the office at 937-548-5044.