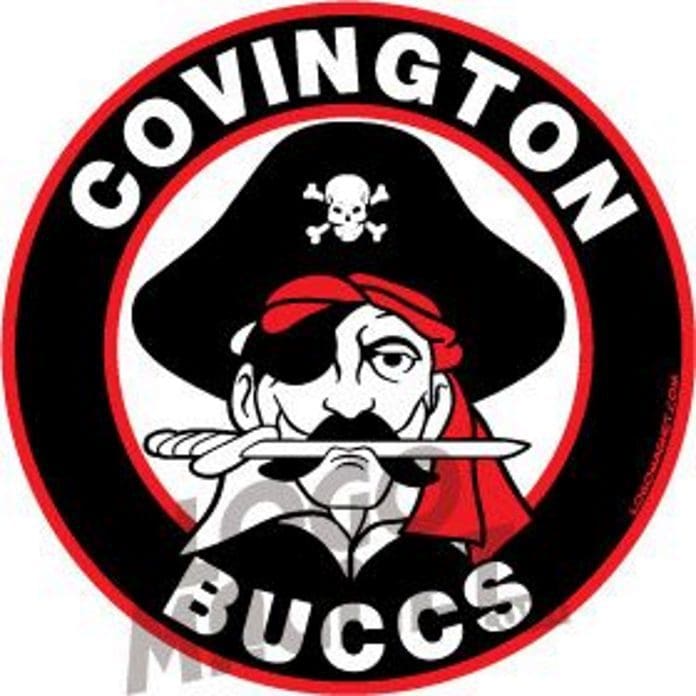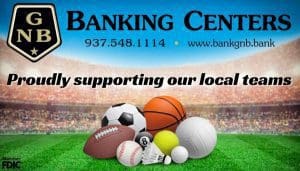 Covington HS Wrestling – Mechanicsburg Invitational
Saturday, December 10, 2022
Covington travelled to the Mechanicsburg Heart of Ohio wrestling tournament on Saturday, but had to leave most of its team at home due to illness. The Buccs were only able to enter 5 wrestlers at the event, but three of them placed in the top-four as the Buccs finished in 12th place out of 15 teams.
Jericho Quinter led the way for Covington by winning the 126 lb. title with a 16-0 technical victory over Troy Christian's Lane Obaugh in the finals.  Quinter went 4-0 on the day with 3 pins.
Caleb Ryman took 3rd place at 132 lbs. with a 7-3 decision over Twin Valley South's Brayden Childers.  Ryman went 4-1 at the event with a pin and a technical fall.
Carson Taylor took 4th place in a bracket with 5 state-ranked wrestlers.  Taylor earned two pins on the day, with his losses by decision to returning state qualifiers.
Luke Brown (138) and Aaron Jackson (157) also competed and scored points for the Buccs.  Covington competes next at the Versailles Duals on Saturday, Dec. 17.
Covington JH Wrestling – St. Marys Duals
Saturday, December 10, 2022
Covington's Jr. High wrestling team competed at the St. Mary's Duals on Saturday, defeating Greenville, 45-42, tying Coldwater, 39-39, and dropping duals to Celina, 45-48, St. Marys, 35-51, and Versailles, 18-61.  The Buccs forfeited 36 points to each team, and beat all teams but Versailles in head-to-head matches.
Going 5-0 for Covington were Isaiah Mumford (98 lbs., 3 pins), Jonny Miller (104, 4 pins), Henry Skaggs (110, 3 pins) and Liam Geeding (116, 4 pins).  Brody Taylor (80/86, 4 pins) went 4-1, while Andy Alexander (122, 3 pins) and Lucas Lester (160, 3 pins) both finished 3-2 overall.  Also competing and earning points for the Buccs were Landon Beeman (128, 2 pins), Talon Pergram (150, 1 pin) and Eddie Deaton (92).
Covington Jr. High competes next at the Sidney Invitational on Saturday, December 17.