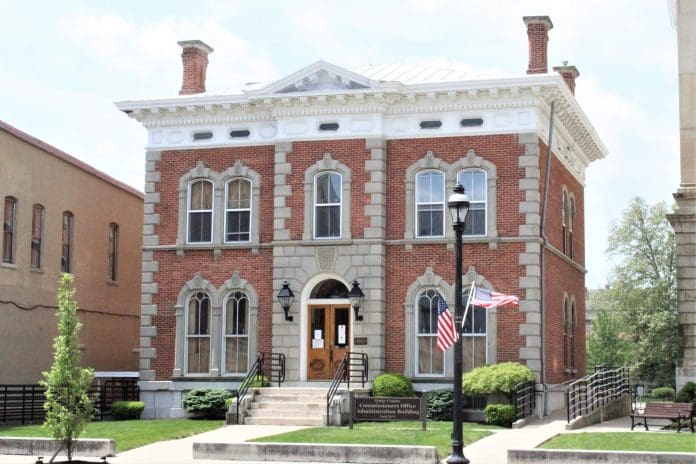 GREENVILLE—The Darke County Commissioners met on Tuesday afternoon to discuss the Darke County Airport and the Darke County Ohio State University (OSU) Extension. Commissioners Matt Aultman and Marshall Combs were present. Commissioner Larry Holmes was absent.
The board approved a fund advance of $2,760 to cover Crawford, Murphy & Tilly engineering services regarding crack sealing the Darke County Aiport runway. The funds will advance back once the board receives funds from the 2023 Airport Runway Rehab Grant.
The board then approved an amendment to Resolution (R-76aa-2022) to re-appoint Brian Phillips, with the Greenville EMS to a three-year term as the Darke County Twp. representative on the Region 15 board.
His term will run from March 3, 2023 to Dec. 31, 2025.
Next, the board received an update on the OSU Ext. Darke County, and all of the activities currently going on.
In Feb. 2023, the Family and Consumer Sciences program at OSU Ext. will have 16 program opportunities, and is hosting a Shared Harvest drive thru food distribution on Feb. 22, 2023.
She also informed the board that the April 1, 2023 deadline to become a 4-H member in Darke County is coming up. 4-H is Ohio State University Extension's non-formal, educational program for youth. Youth enrolled in the 4-H program have educational and fun experiences with their friends at meetings, social activities, tours, 4-H camp, and the county fair. They learn by actually doing interesting things, such as taking care of animals, photography, community service activities and cleaning up the environment.
The age to begin 4-H is 8 years old and enrolled in third grade as of January 1 of the current year. Ohio 4-H membership ends December 31 of the year in which an individual attains the age of 19. For general information about the Darke County 4-H program, visit the web site at https://darke.osu.edu/. Click on the link for 4-H Youth Development.
For additional information about the Ohio 4-H program, visit the web site at www.ohio4h.org. If you or someone you know is interested in becoming a member of the Darke County 4-H Youth Development Program, please contact OSU Extension, Darke County, 603 Wagner Avenue, Greenville, OH 45331 or 937-548-5215; or email williams.418@osu.edu.
The Darke County Board of Commissioners hold regular session every Tuesday and Thursday at 1:30 p.m. at 520 South Broadway, Greenville, Ohio 45331. For more information contact the commissioner's office at 937-547-7370.