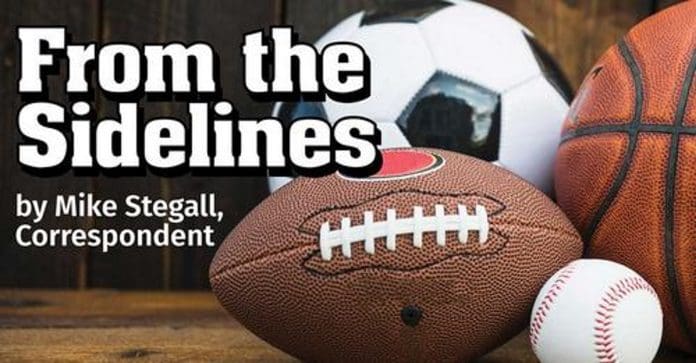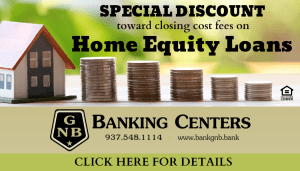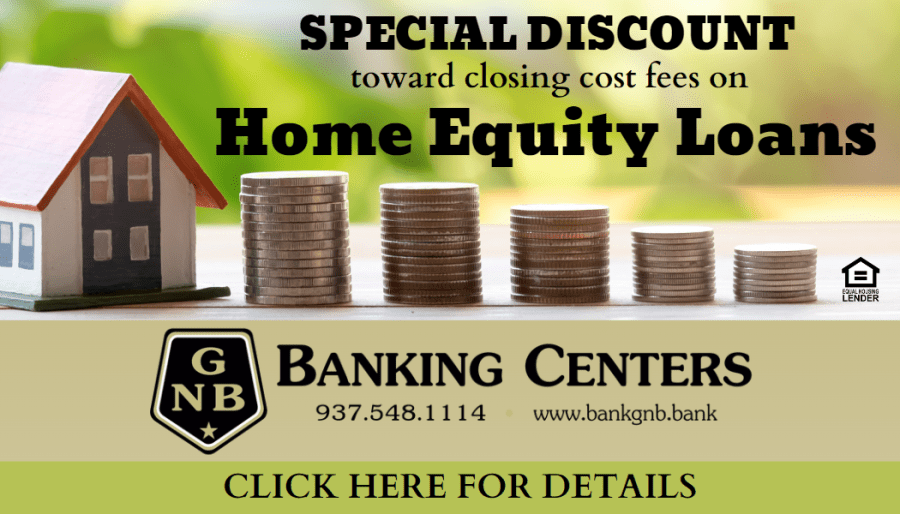 Every once in a while, by chance, I run into someone of note, or someone who is famous. I'm just lucky I guess. A couple of weeks ago I was fortunate enough to run into Wesley Martin. Wesley is a guard who plays for the Washington Commanders of the N.F.L.  Wesley went to Indiana University, was drafted in the fourth round in 2019.  As you can guess, he is a big guy, 6'3'' and 315 pounds!
Wesley is from nearby West Milton, and is a very friendly guy. After talking to him for a short while, I wondered just how many famous athletes or famous people are from our little corner of the world? So, since I am a retired person now, it wasn't hard to find the time to look this up. Ah yes, the joys of having no agenda every day, (except what I want to do…….or what the wife tells me I'm gonna do!)
Anyway, after an exhaustive 2 minute search on the internet (my fingers didn't even get tired!) I found out that there are 11 athletes that are listed. They include Ray Hathaway who pitched for the Brooklyn Dodgers in 1945, Eddie Sauer, a resident of Van Buren Township, who played Pro football for the Dayton Triangles in 1920, Bob Brown, who played pro Basketball for the Denver Nuggets.
Others include Jack Baldschun, a relief pitcher for the Phillies, Reds and Padres for all or a part of nine seasons, William Leckonby, and American football coach and player. He coached at St. Lawrence University in Canton, New York then played Pro football for the Brooklyn Dodgers (yes, the same name as the baseball team of that era!) from 1939 to 1941.
Other Darke County athletes who have made us proud are Roger Grove, Pro Football Player, Craig Stammen from North Star, a Professional Baseball pitcher, Edward R. Olwine, a left handed Professional Baseball pitcher with the Atlanta Braves, Curtis Enis, Professional football player, whom I saw last year at Turtle Creek Golf Course. I refereed a couple of his games in High School.
Major General Robert M. Stillman, who coached at the Air Force Academy, and in WWII, won the Distinguished Service medal, Silver Star, Legion of Merit, Bronze Star, and Purple Heart while commanding the 322d Bombardment group of the Eighth Air Force in England. Let's see, who am I forgetting?….Oh yeah, the other big guy from Greenville who had a little success in the NFL, from Purdue University, and a pretty good guy, Matt Light.
Another quick internet check (I tell ya, this is exhausting!) and you will find that all together there are 44 famous people from Ohio, this includes the Athletes.  People such as Lowell Thomas, Zachary Landsdowne, Annie Oakley, Kim Seelbrede (Miss America, 1981 from Germantown), Major General Robert M Stillman, born in Greenville in 1911, Doug Dickey, one of 2 Medal of Honor winners from Darke County, the other being James Bennett Bell, who is buried in Gettysburg, Ohio. Paul Norris from Greenville, who helped create the DC comic book hero, Aquaman, and Jeff Feltman, also from Greenville, who was the United Nations Under Secretary for Political Affairs.
There are others, but it is fun to look up interesting people from our hometown, and county. See, these are the interesting things you can do when you retire……now I need a nap! That's the way I see it……from the sidelines!