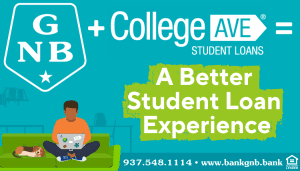 ARCANUM – The Arcanum-Butler Lady Trojans won the 2023 Greenville Federal Volleyball Invitational, an eight team tournament hosted by the Lady Trojans.
"We have a great group of girls this year and our expectations are high," said Arcanum coach, Jacie Holman said. "We go in each game just focusing one point at a time and that's what we did today. That's why we got the results we did."
The lineup included Ansonia, Arcanum, Bradford, Franklin Monroe, Greenville, Mississinawa Valley, Newton, and Tri-Village.
Arcanum defeated Greenville in the championship match 2-0 (25-18, 25-14) to earn the 2023 title. Newton won 2-0 over Ansonia to finish third and Ansonia taking fourth overall.
"It was exciting to go 6-0 today," Coach Holman stated. "We're setting that tone right now for the WOAC this year that we are coming out big and we're going to fight every game and hope to win every game."
The Lady Trojans were undefeated on the day defeating Mississinawa Valley 2-0, Tri-Village 2-0 and Greenville 2-0 to win the title. The Lady Wave defeated Franklin Monroe 2-0 and Newton 2-1 to get to the championship game.
Greenville bitten by the injury bug played three freshmen on the varsity team for the day.
"Greenville is exceptionally tough," said Holman. "They showed us today what they could bring and they're a great team. They have a great season ahead of them as well."
"We had another injury," said Greenville coach, Michelle Hardesty. "We had several freshmen and they need to understand the quickness of the game from eighth grade to high school level. We had a great day – so proud of them."
Franklin Monroe placed fifth in the consolation round defeating Mississinawa Valley 2-1. FM fell to Greenville 2-0 in its first match and defeated Bradford 2-0 in the second round.
Mississinawa Valley placed sixth defeating Tri-Village 2-1 after losses to Arcanum and Franklin Monroe. Tri-Village finished seventh with a win over Bradford before falling to Ansonia and MV.
Darke County is in for a good 2023 OHSAA volleyball season as all teams played well in the tournament.
"I was watching a lot of games today and I never thought there was one single blowout," Coach Holman noted. The WOAC does bring a lot of teams that impressed me today. I expect the WOAC to be a tough league this year."