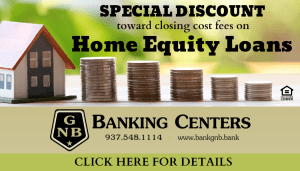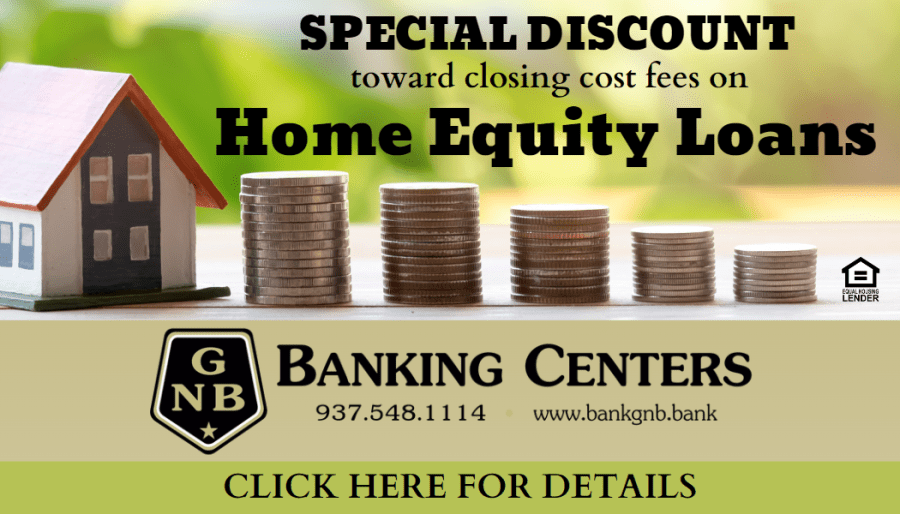 by Matthew Butcher
KINGS–Arcanum's season is over after coming out on the losing side of a tight battle with Waynesville that came down to the very last pitch, 3-2. Last night's victory at Kings high school crowned the Spartans as district champions and they move on to face Heath in the regional semifinals.
Waynesville (13-11) continues their 13-seeded Cinderella story thanks to a gritty complete game thrown by sophomore Nate LeBlanc, a nearly spotless defense behind him, and a three-run third inning that ended up being enough to stave off the Trojans (21-6).
Senior Caden Thompson took the mound to begin the game for Arcanum, escaping a first-inning jam sparked by two fielding errors–a mishandled groundball to shortstop and a dropped flyball to left field. In other words, nerves were high. A passed ball put the two runners on second and third with only one out; however, Thompson and his defense successfully settled in and fielded the next two groundballs.
LeBland opened up the game by retiring 12 of the first 14 batters he faced. Freshman Ethan Kearney and Nate Kessler each knocked singles past the Waynesville defense that seemed to be making play after play, whether it was a hard-hit ball to third that left a difficult throw to first, or an awkward pop-up in foul territory, they were getting outs when they needed to.
Entering the third inning, both the players and surrounding fans were visibly and audibly tense. Nervous parents paced, swearing up and down the baselines as players engaged in quiet, anxious chatter within the dugouts. The clashing dynamic of Arcanum's confidence stemming from their WOAC-winning 21-5 record and the Spartans' "we believe" energy was tangible.
Waynesville quickly loaded the bases after Thompson subsequently walked, gave up a single to, and hit Spartan batters, loading the bases with no out. Waynesville's dugout suddenly found themselves to be very alive, loud, and chirping Thompson at every pickoff and every pitch that didn't sniff the strike zone.
Senior Joe Stone worked a full count, fouling off four pitches in the buildup, and ripped a single into left field that broke the deadlock. Fellow senior Rylan Guthrie took the first pitch he saw for his own ride down the left field line, scoring two and bringing the Spartan faithful to their feet. They could have had a fourth run if senior Regan Christ hadn't made the nicest play of the day when he threw out a Waynesville runner that tried to sneak home on a groundball.
Thompson ended the inning; LeBlanc responded by throwing consecutive 1-2-3 innings, much to the behest of the Trojan parents, and they entered the fifth inning still leading, 3-0. The Spartan dugout was feeling confident and they were letting Arcanum know it through their chirping.
"We talked about how we can't give up a crooked inning and give up a three-spot there. If we limit them to one run it's a completely different game," Arcanum manager Randy Baker said after the game.
LeBlanc's only blemishes came in the fifth: Regan Christ hit a single and he hit Kessler with a pitch, all before popping up Thompson and striking out junior Dakota Kendig. With the top of the order up and two runners on base, the Trojans' found themselves with their best chance to get on the board so far.
Senior Bryson Sharp worked a walk to load the bases' Kearney earned his second hit of the day as he hit home two runners on a single to draw Arcanum back within a run. Jaxson Christ ended the inning with a pop-up in foul territory, but the Trojans put themselves in a prime position to get their second consecutive late-game victory.
The sixth inning was relatively straightforward, as both teams hit singles and both teams made high-level plays to end the inning–senior Aidan Psczulkoski caught a Waynesville runner stealing at second, and the Spartans fielded a Kessler rocket that was hit directly to the first baseman.
Thompson entered his seventh inning of work nicely, getting his first two runners out–but he again subsequently hit, gave up a single to, and walked Waynesville batters to load the bases. In the position to be delivered the death blow, Thompson was pulled after 6 ⅔ innings of good pitching. Jaxson Christ was called upon to get the final out of the inning, and he delivered; the time for Arcanum's bats to rise to the occasion was now.
Thompson stepped up to the plate swinging–he popped up to second base on the first pitch he saw. Kendig again came up large, working a walk and putting the tying run on base. With the top of the order due up, one runner on, and one runner out, the Trojans found themselves having a loud crowd, a loud dugout, and the winning run at the plate.
Sharp hit a fast groundball to second base that was turned into a double play, making the 3-2 Spartan lead final–Waynesville goes to regionals after a shouting celebration; Arcanum goes home after a tearful consolation.
"We fought back, we got two runs, and we had an opportunity to win the game. That's all you can ask for…I've rarely had a senior class where we've had six senior starters on the team and they all played their junior year. Very good class, very good leadership, and they're going to be missed," Baker said.