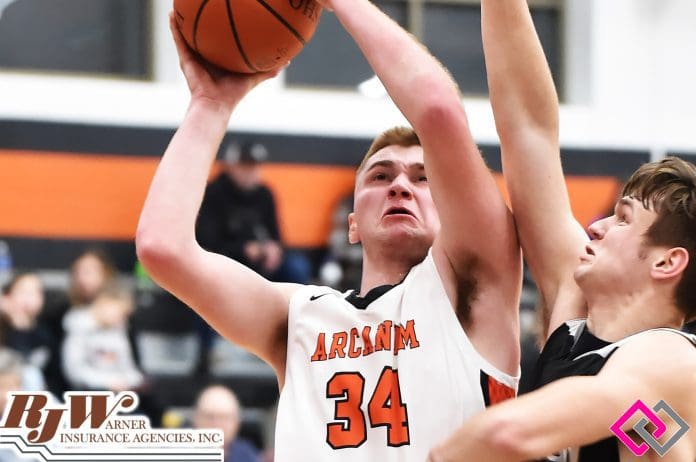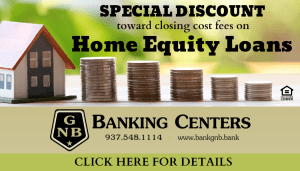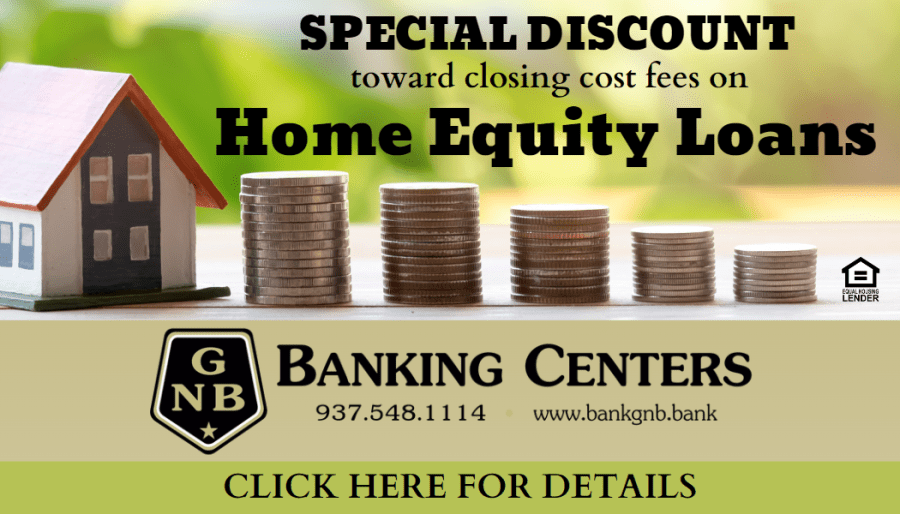 ARCANUM – The Arcanum Trojans closed out regular season play with a 52-33 home win over the Greenon Knights.
The Trojans put 10 players in the scoring column while the visitors were scoring more than half the team's points in the final quarter as 15 Arcanum players would see playing time in the non-conference game.
"We haven't had a chance to do that too much this year," Coach McEldowney said of his entire bench logging minutes. "Everything's been pretty close so it was really nice to get a lead."
Arcanum took the opening quarter 10-2 with Regan Christ knocking down a 3-pointer and a 2-point basket to lead the Trojans with five first quarter points.
The Trojans outscored the visitors by a double digit 16-6 second quarter with senior Nick Sharritts hitting for 5-points and Braylen Etherington scoring 5-points including a trey sending the teams to the halftime break with Arcanum leading 26-8.
"Our kids played great defensively in the first half and made some shots," McEldowney noted.
Period No. 3 went to Arcanum 15-8 with freshman sharpshooting Regan Christ draining three 3-pointers and two 2-pointers to lead the Trojans with 13-points giving the home team owning a 41-16 advantage with one quarter to play.
"We've gotten better," said McEldowney. "I told them in the locker room they've come so far from the first game and it's really fun to watch a team grow and get better and gain some confidence."
Greenon got some shots to fall in the fourth taking the final period 17-11 but it was the Trojans earning a 19-point win to close out the 2022-2023 home season. Landon Flatter paced Arcanum with 4-points and Etherington canned his second triple of the night.
"We talked about that – that's how people remember you, how you play in that last home game," Coach McEldowney said. "I think it was important for them to come out and play well and they certainly did."
Seven Arcanum seniors played their final home game for the Trojans: No. 0 Nate Kessler; No. 10 Garrett Garno; No. 11 Aiden Psczulkoski; No. 12 Bryson Sharp; No. 34 Nick Sharritts; No. 40 Caden Thompson; No. 42 Eain Parks.
"They're great kids – seven of them, that's a lot," McEldowney stated. "They've worked hard, they've played together and they have been the leaders of the team all year."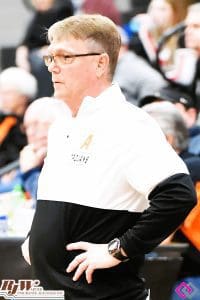 Coach McEldowney was asked about possible challenges of playing time for seven seniors on a varsity squad.
"We talked about that in the locker room too," said McEldowney. "That is one of the hardest things for me … I feel for these guys. Some of these guys haven't gotten to play a whole lot and that bothers me because they work hard. I care about them but none of them complained, they all come and I know they're frustrated about that but they all worked hard, come to practice and work hard and get better each and every day."
Christ led Arcanum and all scorers with a game high 18-points; five in the first and 13 third quarter points.
The No. 9 seed Arcanum Trojans take on the No. 6 seed Waynesville Spartans in first round DIII tournament action Tuesday, February 14 at Northmont with an 8 p.m. start time.
"Waynesville is a really good team," said Coach McEldowney. "We tried to put ourselves in a place where we have a good opportunity to win a couple games. Waynesville is good, they have a better seed than us and they are really athletic so we're going to have to play really well, but we're playing well now so I think we can compete without a doubt."
BOXSCORE:
ARCANUM 52, GREENON 33
ARCANUM – R. Christ 18, B. Etherington 11, N. Sharritts 7, L. Flatter 4, N. Kessler 2, B. Lock 2, A. Psczulkoski 2, B. Sharp 2, C. Burke 2, M. McCans 2 – TOTALS 14 3-6 7 52
GREENON – D. Pacura 14, G. Bowman 7, G. Turner 7, I. Edwards 3, E. Howard 2 – TOTALS 11 5-7 2 33
3-POINTERS
Arcanum 7 (R. Christ 4, B. Etherington 3)
Greenon 2 (G. Bowman 1, I. Edwards 1)
SCORE by QUARTERS
10-16-15-11 52 Arcanum
02-06-08-17 33 Greenon