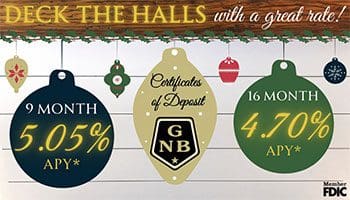 SIDNEY – It seemed like déjà vu as Versailles met up with Anna for the second time this season. The stakes were a little higher Friday night, with the winner advancing to the state semi-final game.
While the stakes were higher, the results were identical, a Versailles 41-14 victory. In the first game, the Tigers were stopped on their initial possession and used a goal-line stand to stop Anna on their first possession.
Friday, the Tigers were stopped at the goal line and Anna drove down the field only to be stopped at the Versailles two-yard line. The Tigers then drove 98 yards to take a 7-0 lead.
In the first meeting Versailles scored on a fumble that was run in by Ross Francis – Friday Versailles scored before the half on a one-yard run by Michael Osborne after he intercepted a Rocket pass and returned it to the one-yard line.
"That pick was huge, because it stopped their drive," Versailles coach, Ryan Jones said. "We got a big return off of that. What was better, even more impressive was the pass he threw for the touchdown where he read the defense hit "Night Train" Lane Bergman."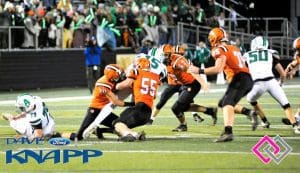 Versailles would get the ball back with just over a minute left in the second half and Osborne hit Bergman for a 20-yard touchdown pass with .8 seconds left in the opening half.
"Going up 21-0 into the halftime was a big difference," Coach Jones said. "That was a huge play."
Anna received the second-half kick and was able to score on a four-yard pass. The extra point was missed.
Versailles answered right back with a Joel Gehret touchdown run, the first of three for the senior on the night.
Anna was able to score on a flea flicker that the receiver outjumped double coverage to secure the reception in the end zone. The Rockets converted on the two-point conversion, but 28-14 would be as close as Anna would get on the scoreboard.
Gehret scored two additional fourth quarter touchdowns to put the game away.
Versailles will take on Columbus Grove in Wapakoneta on Friday night. Columbus Grove defeated Bluffton for the second time this season17-10. The other Division-VI semifinal game will see Sugar Creek Garaway take on Kirtland.