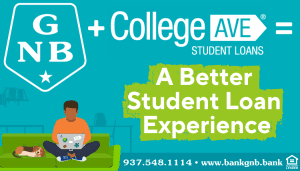 VERSAILLES – Versailles High School class of 2019 alum, Kelsey Custenborder played on two Lady Tigers State Championship volleyball teams (2017 & 2018) and two State Runner-Up basketball teams (2017 & 2018) before going on to play volleyball for the Heidelberg University Lady Student Princes where she served as team captain her senior season and was named Academic All-OAC (Ohio Athletic Conference) her sophomore, junior and senior years.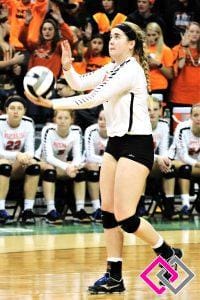 "I was able to be team captain and kind of lead and faced some adversity through COVID," Custenborder said. "That obviously played a little impact on the way the seasons went but a lot of life lessons and a lot of friendships made through that."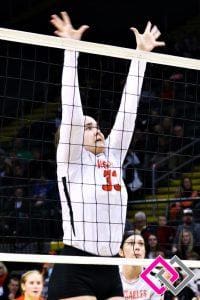 Kelsey is the daughter of Kim and Pat Custenborder of Versailles and is the sister of Connor Custenborder, a former standout basketball player for the Versailles Tigers.
Custenborder graduated from Heidelberg this past May with a Business Administration degree with concentrations in Marketing and Management and has minors in Communications and Economics. She will begin her MBA program at Heidelberg this August.
Now with both successful high school and college athletic careers completed, Custenborder took time to compare the two.
"I missed high school volleyball just from the support of a small town," she said. "You can't beat playing with your best friends, the people you grew up with and looking up in the stands and seeing everybody from your hometown."
"When I went away to school it was great support, a great support system," Custenborder continued.   "We were a small school, the gym was always packed but there just really was nothing like playing with Versailles across your chest and playing with your best friends from grade school all the way through."
Kelsey's mother Kim, a college basketball Hall of Famer and member of her Louisville, KY high school State Championship softball team served as Lady Tigers assistant basketball coach under head coach, Jacki Stonebraker. Kelsey considers having her mother on the Versailles coaching staff a benefit with her high school career.
"There was definitely times we'd come home and we weren't allowed to talk about practice or a game if it went bad but there really was nothing like it," Kelsey stated. "You go to practice after school and you see your mom. Your mom was everybody else's mom too so she was kind of the mom that had 20 extra daughters a year, but I loved sharing her and definitely some life lessons there too. You kind of had to learn what you could bring home and what had to stay at practice or at the game but definitely nothing like it and I wouldn't trade that."
While on 2023 summer break, Kelsey is helping at her mother's business, Prosperity Promotions located in Versailles but is uncertain what the future has in store for a career.
"Right now I am working part time for her," she said. "I think it is always a thing I will have an interest in. She does sales marketing, she does a lot of different things for companies. I like that it is different every day. Sales is my angle too so we'll see. That might be something I come back into."
"I always thought I would move away for a little bit but I don't think there is anywhere quite like home," Kelsey concluded, "so I think I will at least end up in Versailles."