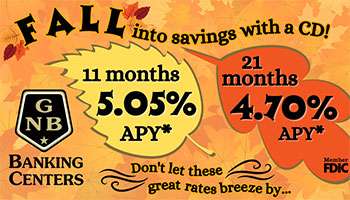 ANNA – A week after a tough loss to Marion Local, the Tiger faithful came out to see how their team would respond. Early on, the Tigers were concerned about losing yards on back-to-back plays before a ten-yard pass on their opening possession. The Tigers punted.
"You got to hand it to Anna, they did a great job today." Versailles Coach Ryan Jones said, "They made it hard for us offensively to run the ball early on."
Anna was able to move down the field. Inside the ten-yard line, A.J. Griesdorn stopped the drive with his first of two interceptions on the night. The Tigers moved the ball but failed to convert on fourth down at the Anna 17-yard line.
The Rockets would punt on their next possession. The Tigers next drive started on their own 37 and ended in the end zone with a one-yard run by Joel Gehret. The extra point was blocked, but the Tigers came alive with 7:16 left in the second quarter.
The Rockets started at their 20 after Leeland Bolins kick went into the end zone.  The Rockets would move backward, and James Schmitmyer would strip the ball from Anna's ball carrier while Ross Francis scooped it up and scored from ten yards out. Francis would spike the ball and get a 15-yard penalty assessed on the extra point. Gehret would drill the 35-yard extra point making the penalty a moot point.
Anna would drive to the Tiger five-yard line but turn the ball over on downs. The Tigers would score again before the half and take a 21-0 lead.  Starting at their own five, two passes moved the ball 58 yards. Michael Osborne scored from six yards out with 18 seconds left in the half. Gehret punched in the two-point conversion.
Anna received the second-half kick but gave the ball back on Griesdorn's second interception of the night. Gehret would score on a five-yard run making it 27-0 as the extra point was blocked.
The Rockets scored on their next possession going 70-yards to make it 27-7. Not to be outdone, the Tigers answered with an eight-yard touchdown pass to Zach Meyer.
The Rockets scored late in the fourth to cut the lead to 34-14. The Tigers answered again with a 51-yard pass to Jace Watren to conclude the scoring.
"We will get better this week and we will move on." Jones said "It was a good win for us. Anna is a tough team."
With a 41-14 win, the Tigers will now focus on the St. Henry Redskins who pulled out a victory over New Bremen.