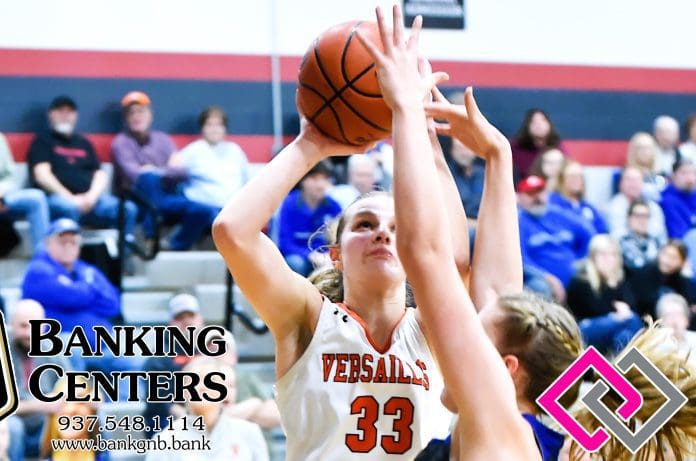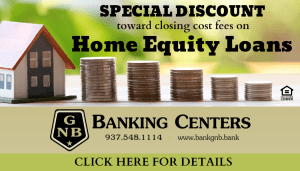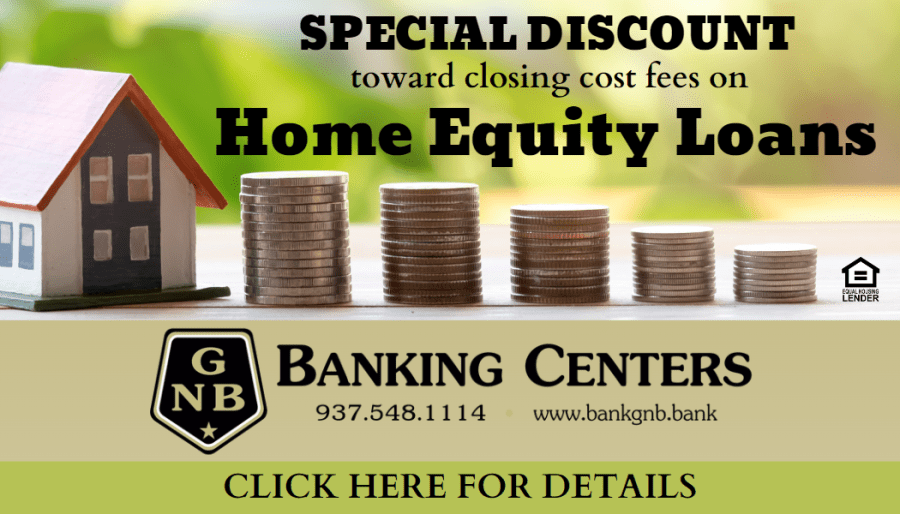 COVINGTON – The Versailles Lady Tigers avenged an early season 41-33 loss to Miami East with a convincing 47-30 OHSAA DIII tournament win over the Lady Vikings.
"The girls have been so focused and just ready to go," said Versailles coach, Tracy White. "They had Miami East's number, they wanted this win and it's huge for them. We're going to soak up this win for a couple days and then we'll get ready to go."
Miami East jumped out to an early 9-point lead over the Lady Tigers before Versailles battled back to take the opening quarter 12-9 with five Lady Tigers denting the scoreboard.
Versailles' smothering defense limited Miami East to a total of 2-points in second quarter play while the Lady Tigers were adding 11-points to the board to lead 23-11 at the break.
"The girls were in their face, they only got a handful of open shot that weren't contested and that was our goal," White noted. "Kudos to our girls because everybody that stepped on the floor played so hard."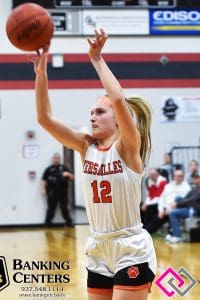 The Lady Tigers extended its lead to 29-13 at 4:12 in the third before the Lady Vikings closed with a 6-3 run to trail 32-19 with one quarter remaining.
Versailles put the game away in the fourth leading 40-23 at the midpoint of the final quarter on their way to a 47-30 tournament win.
"It's so good for the girls to get a big win like that," Coach White stated. "We played solid for four quarters. We talked about our defense having to be completely relentless and being all over the floor and I felt like we did that for four quarters."
Allison Schwartz led a balance Versailles scoring attack with 13-points to lead all scorers in the game.
With the win Versailles advances to play Cincinnati Madeira, 33-18 winners over Cincinnati Mariemont, Saturday, February 25 at Springfield High School with the game time to be determined.
"To be able to return to Springfield and be able to take this group of girls – our tournament run is not over," White said.
Allison Schwartz led Versailles and all scorers with a balanced Lady Tigers scoring attack.
BOXSCORE:
VERSAILLES 47, MIAMI EAST 30
VERSAILLES – A. Schwartz 13, T. Wagner 10, J. Dirksen 9, C. Leach 6, L. Magoto 4, K. Litten 3, S. Stammen 1, H. Stammen 1 – TOTALS 13 18-26 1 47
MIAMI EAST – J. Kadel 7, L. Phillips 6, M. Bross 5, M. Musselman 4, S. Rush 3, R. Haak2, C. Francis 2, K. Paulus 1 – TOTALS 5 11-19 3 30
3-POINTERS
Versailles 1 (L. Magoto 1)
Miami East 3 (L. Phillips 2, J. Kadel 1)
SCORE by QUARTERS
12-11-09-15 47 Versailles
09-02-08-11 30 Miami East