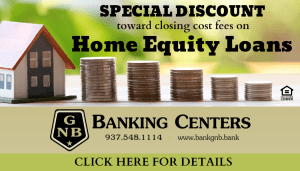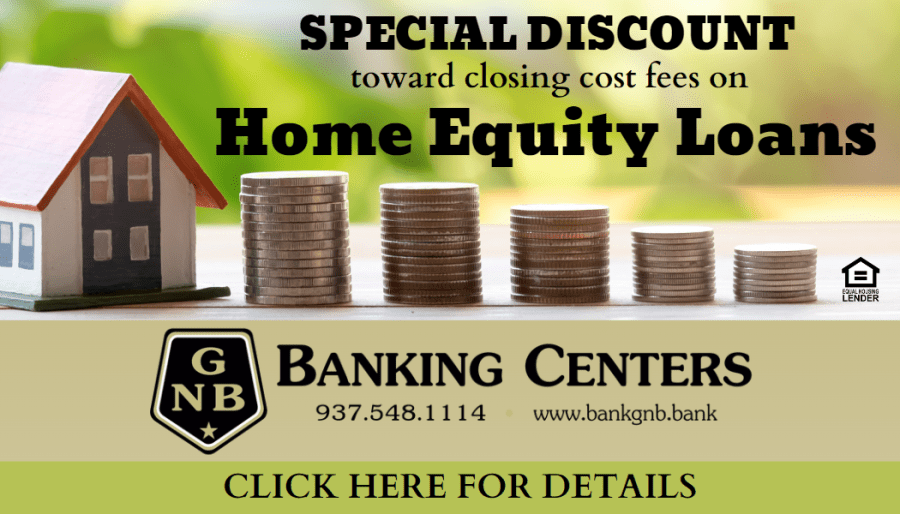 TROY – The Tri-Village Lady Patriots defeated the Fayetteville-Perry Lady Rockets 71-29 to earn the right to cut down the nets in capturing an OHSAA DIV District Title while punching its ticket to the 2022-2023 Sweet 16.
"That never gets old, that's a great feeling," Tri-Village coach, Brad Gray said while his Lady Patriots were cutting down the net. "It doesn't matter if it's a conference championship or a district championship, anytime you get to cut a net that's an accomplishment and a great feeling."
Tri-Village senior scoring leader, Rylee Sagester drilled three first quarter 3-pointers, a deuce and 2-2 at the line to lead the Lady Patriots with 13 first quarter points giving the Darke County girls a 27-9 point lead after one quarter of play. Morgan Hunt accounted for 6-points, Torie Richards 4-points, Bella Black and Kynnedi Hager each 2-points to round out first quarter scoring.
"It was a good start for us – we came out really well," Gray noted. "The last couple of games we haven't got off to a great start so it was good to see us come out and see us get it going early. Obviously Rylee get free and hit a few shots."
Second period play went to the Tri-Village 17-5 with Richards draining back-to-back treys to give the Lady Patriots a 39-12 lead at the 4:04 mark. Second quarter points included Richards with 6-points, Sagester and Sydnee Delong each with a triple, Hager a bucket and Bella Black a free throw to give Tri-Village a 44-14 lead with the teams heading to halftime.
"Offensively our kids are very willing to share with each other," said Gray. "They move it really well, they zip it around and try to get the best shot they can on almost every possession. It was good to see them continue to do that."
Second half play quickly became a running clock with the Lady Patriots taking Period No. 3 by a 17-11 score with Richards scoring 7-points, Hunt 6-points and Hager 4-points.
"Our attention to detail on the defensive end was really good today," Gray said. "Our running game today was better than it's been recently."
Tri-Village would score its final points of the game midway through the fourth quarter to earn the 42-point District Title.
"The southwest district is a grind to get out of here," Coach Gray said following the District Title win. "I think it's some of the best DIV basketball in the state of Ohio and year in and year out you have some of the top four or five teams in the state and in our region we're going to have to be ready to play for sure."
Tri-Village was led in scoring on the day by its three seniors: Torie Richards with 19-points including three 3-pointers, Rylee Sagester 18-points, 16 in the first half including four treys and Morgan Hunt with 14-points. Annie Murphy, a cousin of TV alum Clayton Murphy, paced the Lady Rockets with 9-points.
BOX SCORE: 
TRI-VILLAGE 71, FAYETTEVILLE 29
TRI-VILLAGE – T. Richards 19, R. Sagester 18, M. Hunt 14, K. Hager 8, S. Delong 6, B. Black 6 – TOTALS 17 7-11 10 71
FAYETTEVILLE – A. Murphy 9, R. Kleemeyer 6, L. Carlier 3, F. Rosselot 3, S. Crawford 2, C. Feldhaus 2, A. Baker 2, Lilee Coffurar 2 – TOTALS 9 3 2-2 27
3-POINTERS
Tri-Village 10 (R. Sagester 4, T. Richards 3, S. Delong 2, B. Black 1)
Fayetteville 3 (L. Carlier 1, A. Murphy 1, F. Rosselot 1)
SCORE by QUARTERS
27-17-17-10 70 Tri-Village
09-05-11-04 29 Fayetteville