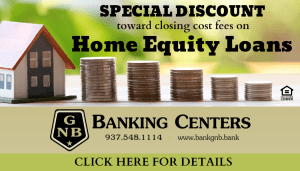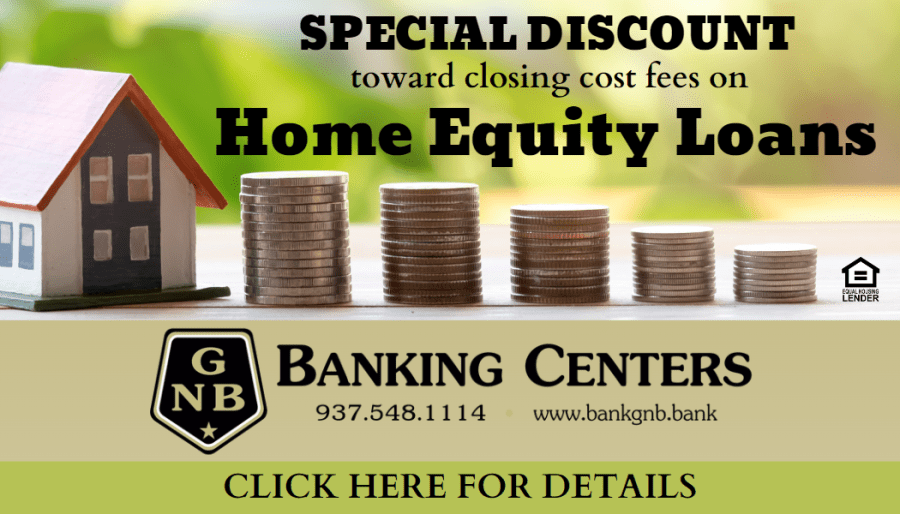 NEW MADISON – The distinction of having the only perfect 30-0 boys and 30-0 girls varsity basketball teams in Ohio goes to Darke County's Tri-Village Patriots.
The Lady Patriots under the direction of head coach, Brad Gray are coming off a perfect 30-0 season and a 2023 OHSAA DIV State Championship while the Patriots varsity boys basketball coach, Josh Sagester's team completed a perfect season with the school's 2015 OHSAA DIV boys 30-0 State Championship team.
The OHSAA DIV Patriots earned the distinction, not by playing weak schedules but by playing some of the state's finest programs as well as scheduling DIII, DII and DI programs all the while peaking at the right time.
"When we did it in 2015…you have to be mentally tough because you're not going to play well every single night to win 30 games and then being able to win in different ways is important whether that's playing at a fast pace a slow pace," said Coach Sagester. "You have to be able to win in multiple ways and your kids have to be mentally tough to win and be 30-0."
"Both of us have built schedules over the years where we knew going into it we were going to put our kids in some uncomfortable situations playing different styles of basketball," Coach Gray stated. "We won games this year where we had to go score 70 points and then in a regional final we score 32 so obviously very different pace of play and then the mental toughness piece. This year their ability to respond to tough situations and that is mental toughness."
Tri-Village, considered a small school by all measures playing DIV basketball often times with a short bench relies heavily on athletes in the best of shape to play 32 minutes without a break when playing the best of competition.
"The stamina his kids had – to be able to do that for example; Torie Richards is guarding the best player for 32 minutes and she is running all over the place and offensively able to make some plays and makes some shots," Sagester said of the 2023 Lady Patriots State Championship team. "The stamina piece was really impressive."
"I think our kids are used to it," said Gray. "I've always struggled with taking my best players off the floor, that's something some coaches are very comfortable doing, that has never been something that I have been comfortable doing, taking our best kids off the floor."
"We rarely just sub to sub, so our kids are used to playing a lot of minutes," Gray continued. "Some people say depth is going to hurt you but the thing about basketball is you can only play five at a time anyways so I always feel like our best five or six kids are as good as the eight or nine you're playing. We have just as good a shot as you do whether you're playing your nine or ten kids or not."
"We have the same philosophy, we want our best players on the floor and we want the ball in our best player's hands in those moments," Sagester noted. "I think for Coach Gray as well this year, our big floor really helped. When I went out and we played on a bigger floor this year, I was more comfortable as a coach. I can remember playing at UD Arena and I felt like it was from here to the Snack Shop. It's how long it looked the first time being down there but now with our big floor that we have here in the facility I felt really comfortable as a coach and I thought our players felt comfortable in that environment which also helped our players. Both our teams won at UD Arena which is a tough venue to play and make shots so I think that helped our programs."
The 2022-2023 season was the first year the Patriots high school basketball programs played on the new 94 foot court in the new PAC facility located on the Tri-Village campus.
"One hundred percent I agree with that, our kids would say that too," Coach Gray said in agreement with Coach Sagester.  "You don't realize the difference 10 feet makes on a basketball court, going from an 84 foot court to a 94 foot floor but our kids, even when we started practicing at the beginning of the year this year, those first few practices on this floor were though, they were getting gassed. Getting used to practicing on that floor throughout the course of a year and playing all of our home games here, once we got to the tournament venues it wasn't too daunting on our kids. Our kids were pretty used to it."
Reaching the 30-0 season pinnacle of high school basketball is not only a long and demanding night after night practice schedule, preseason scrimmages and the 30 games all the while dodging injuries and illness that all too often cut short a conference championship, district and regional finals and the last team standing, a prestigious state championship.
"We dealt with it," said Gray. "Morgan Hunt had the ankle injury early in the year, we missed her for a few games one of which was the Russia game. When you're going through that moment it's tough. You want your kids to be available to you but you also think that game without her was probably a good thing. Kynnedi Hagger (6'3" freshman) really started to believe in herself that day because of the performance she had against Russia but it also allowed our other kids to have a strong belief in her as well. I think that made us a little more comfortable with the team knowing that there was another kid that stepped up in Morgan's absence that we could rely on in big moments."
"There are a lot of things that happened, you have to have some things go your way," he continued. "Coach Sagester and I talked about it the other day. Obviously the shot against Fort Loramie – that thing was in and somehow it pops out, also the game the other day against Toledo Christian they miss a pretty open layup that would have tied the game, we get a loose rebound, pick it up at half court with our big and pass ahead and Morgan finishes an "and-one" so that ends up being a five point swing in a game that we ended up winning by two points. That's a huge turn of events down the stretch. You always need some things to go your way, some bounces to go your way and those are things that haven't gone our way in years past so everything just kind of seemed to fall in line this year."
Team chemistry may go unnoticed to fans in the stands but it plays big in the outcome of games especially as teams advance on the season ending tournament trail. The OHSAA also has some of the finest officials in the country and do their job well night in and night out but a call here or there can change the complexion and momentum of a game.
"The swing in momentum in high school basketball – momentum is extremely important," Sagested stated. "The other intangible is comradery, you talk about my team that is up on the wall (2015 TV boy's state champions) and those guys spent a lot of time together outside of the game of basketball. Not trying to speak for Coach Gray and his team but I had a daughter (Rylee Sagester) who was on his team so I knew kind of the makeup of his team and the time they spent together. I joked with him, he would go scout games and before I knew it my daughter was there and I would say, 'hey, you have another assistant,' but they all wanted to spend some time with him, they wanted to be around him, they wanted to be around each other and that is a lot of it as well – comradery, makeup, chemistry and sweat equity."
Great teams do not rely on luck for success and a trip to the big dance.
"I believe you make your own luck and the time you put in to outwork somebody, good things happen to you and I call that the basketball gods, they're looking down on you – the shot goes out (win over Fort Loramie), the play we talked about," said Sagester. "When kids put in a lot of work they deserve success. Usually basketball is kind to you and that doesn't mean other people weren't putting in time and working hard but these kids, this coach, my kids, myself are putting in a lot of time and again good things happen to people who work hard."
To finish a season with a perfect record one may think a coach would set a weaker schedule unlike the games both Coach Gray and Sagester line up each year.
"There wasn't a time this year where we talked about being undefeated, where we talked about being ranked No. 1," Gray said. "At the beginning of the year everybody says they want to win every game but that is not a goal we set out to achieve. The big thing we talked about this year and every year, we say win the next one. That's always been our focus but our big thing we talk about was, let's win the last game we play in March. That was kind of our focus all year long. To say that we thought we had a chance to go 30-0 – Josh and I talk a lot and I said to him – I really thought we might have two or three losses this year. You never want to lose but sometimes you need losses."
"Sometimes you regroup and you learn more about yourself after a loss than you sometimes do a win," Coach Sagester said. "Sometimes you play really good teams like we do, your weaknesses really stand out and what you don't do well. When you can mask those because you're a better basketball team or you have better players and you win but you're still not doing things right or you're not playing well, it doesn't look as bad because you're still winning but if you go and lose they exploit a lot of your weaknesses and sometimes you can get your players attention more after a loss."
Tri-Village boys basketball coach Josh Sagester also serves as the school's Superintendent while the Lady Patriots coach, Brad Gray serves as the school's Athletic Director, Darke County's longest serving AD. Not only have the two coaches built strong basketball programs but also brought football to the school in recent years. Both coaches have children of their own that are multisport athletes. The Lady Patriots volleyball program is strong as well as the track and field program. Baseball and Lady Patriots softball continues to field respectable teams and the Archery team just won a State Championship.
"It is really nice to have a friend to talk to that understands," Sagester said of his relationship with Coach Gray.
"It's not just basketball, we stand in the end zone during football games," noted Gray. "We're invested in what is going on here. We love it all and we want everything here to be special. We work really hard to try and help all of our programs be special."
"Invest is the word and we know our names are all over everything," Coach Sagester concluded. "If things don't go well we're going to be the first to hear about it so we want to get it right the first time. We want to do it right and try to provide the resources. We have a really good board of education and allows us to have things like the new PAC facility and that means a lot. They trust us and we try to make the best decisions."