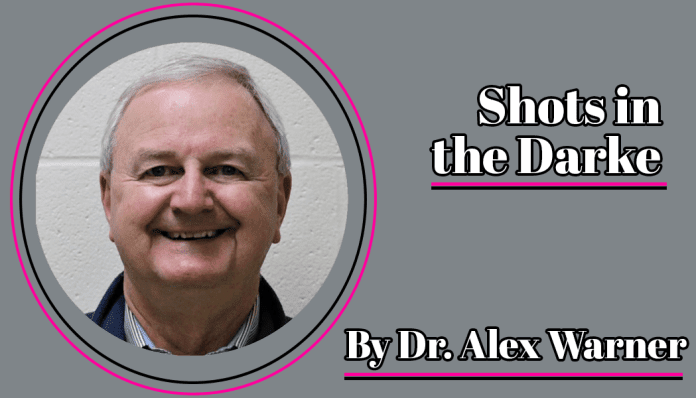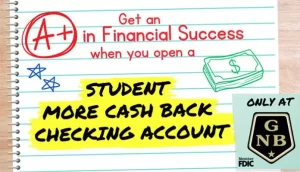 After a week of football at all levels it's time to reflect on what occurred as this beautiful
stretch of late summer and early fall weather continues. Everyone's hoping it stays that way for the fall harvest as farmers hit the fields!
Thursday Kathy and I traveled to Granville, east of Columbus, to watch our fifth-grade
grandson Bennett play flag football. As a retired chiropractor, I'm a big believer that tackle
football shouldn't begin until at least sixth or seventh grade as I don't feel that young bodies are ready to absorb hits, particularly with the disparity in physical development of the players.
Flag football is a fun sport that teaches fundamentals if properly coached—Bennett's coach is Todd Londot, who was Ben Roethlisberger's center for three years at Miami, and does an exceptional job of working with the kids. And as a grandpa is wont to say, Bennett has a gun for an arm!
Friday Ty House and I covered the Piqua-Greenville game on tape delay for "The WAVE at
GHS" on YouTube. A young Wave team continues to struggle against top-level competition
but the schedule eases in the second half of the season and the team has gained valuable
experience that should translate into competitive improvement.
The big game of the night was the thriller in Ansonia as the Tigers held off Tri-Village in a
meeting of unbeatens. A packed house saw Ansonia claim the top spot in the WOAC,
avenging last year's one-point loss to the Patriots, in what has become a terrific rivalry the past few years.
And of course the MAC saw the powers that be claim wins, with fans looking forward to the
Marion Local-Versailles contest this coming Friday at Maria Stein. Nothing is better than high school football under the Friday Night Lights!!
Let's pause for just a moment and think about the recent sale of Hostess snack foods to
Smuckers of Orrville, Ohio. All of those Ding Dongs, HoHos, and other delights now fall in line with the jams and jellies of Smuckers—as the late, great comedian Jackie Gleason would say, "how sweet it is!!". That leads us to today's trivia question—what is the expected average shelf life of that All-American treat, the Twinkie? Answer to follow!!
Saturday it was a plethora of college football from noon to early Sunday morning. THE had
little trouble with Western Kentucky in "the Shoe" while Georgia, Alabama, and Texas among others struggled in wins. But two meaningful contests took place in the other MAC, the Mid-American Conference, as Ohio University took down Iowa State of the mighty Big Twelve at Peden Stadium on the banks of the Hocking River down in Athens while Miami claimed the Victory Bell after 16 straight losses to Cincinnati in an overtime thriller down at UC's Nippert Stadium. It was a rare occurrence for a Power Five school to travel to a MAC opponent—I know that I've seen Miami host Northwestern, Iowa, and Vanderbilt down in Oxford but for the most part MAC teams are non-conference visitors to the larger schools.
Here's something that was mentioned on one of the telecasts—of the 133 colleges that are
in the FBS division, 61 have punters from Australia!! Evidently rugby and Australian football
training translates well to kicking a football—"what's up, Mate?".
Finishing a week of football, the word "predictable" comes to mind when thinking about the
Bengals after two weeks of play. In falling to 0-2 (even worse, two losses inside the division) the lack of exhibition play by the first team offensive unit has reared its ugly head. With no Joe Burrow for the entire preseason and no reps at game speed for the rest of the starters it was "predictable" that Zac Taylor's team would struggle offensively. Time to get things turned around for one of the favorites to make it to the Super Bowl.
Something that just popped into my head—after a tremendous start to his major league
career, the Reds' Elly De La Cruz has fallen onto hard times. Since the All-Star break, he's
hitting .181, made 12 errors, hit no home runs in the past 20 games, and committed enough base running blunders to be charged with a federal crime against baseball. As the Reds fight for a playoff position the talented infielder needs to make the adjustments necessary to contribute to the team's success.
On a sad note, I read of the passing of Gayle Rhoades recently. Gayle was a well-known
aviator and flight instructor at the Darke County Airport for many years. I learned to fly from Gayle and spent many hours in the skies with him and never found him to be anything but encouraging and informative. A true gentleman, he will be missed by many.
Twinkies have an expected shelf life of 45 days!! In 1930 a manager for the Continental
Baking Company didn't know what to do with the equipment that produced the sponge cakes used for strawberry shortcake when berries weren't in season. He thought to inject a cream filling in the sponge cakes and thus invented an American treat with over 500 million now produced yearly! The name came from an advertisement on the side of a barn for Twinkle Toe Shoes and now you know the rest of the story!!
One final thought—I interviewed three Darke County natives yesterday for a "Talk of the
Town" episode, each of whom returned home to practice medicine. Drs. Anna Hatic, Amy
Parker, and Alisha Reiss all have interesting stories making for a great program that can be
viewed on the MyCountyLink website and on Facebook. It would be well worth your time to
watch! Have a great week!