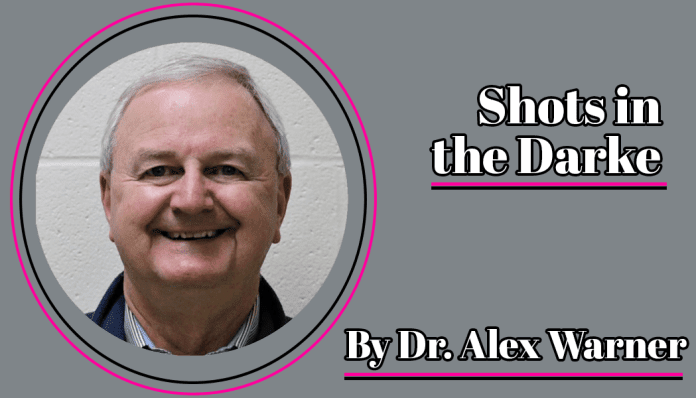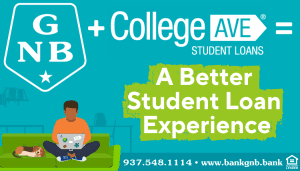 Let's start this week's discussion with some news from the football world! Seems as if Michigan Head Coach Jim Harbaugh will be able to avoid a four-game suspension handed down by the always weak and ineffective NCAA after all. Despite allegations, which might be unsubstantiated, of off-campus recruiting violations during the Covid-19 "dead period" (not sure that was an appropriate term!) any rulings on the matter have been delayed until the end of the 2023 season. Evidently the powers that be thought the preseason second-ranked Wolverines couldn't beat East Carolina, UNLV, Bowling Green, and Rutgers, all at home in Ann Arbor to open the season, without the khaki clad former Michigan quarterback at the helm. Remember one of the great upsets of all time when Appalachian State knocked off the Maize and Blue 34-32 in 2007? Trivia question number one—who was Michigan's coach that year?
As was mentioned in last week's column, high school football tees it up this Friday night as the road to league titles and playoff berths starts in earnest (I know, it's almost un-American to have opening games on the first Friday of the Great Darke County Fair!). Some openers around the Miami Valley League (all of which start at 7:00) include Greenville hosting Eaton, a great matchup with Tipp traveling to Bellbrook, Troy at Dunbar, a backyard brawl as Northmont buses across the Route 40 Dam to Vandalia-Butler, and Piqua taking on the visitors from Lima Senior among other games.
In the Western Ohio Athletic Conference Arcanum is home to Covington (again, all league games will start at 7:00), Riverside comes to Ansonia, Preble Shawnee travels to Middletown Madison, National Trail faces off with Milton-Union in West Milton, Mississinawa Valley welcomes Waynesfield Goshen to Blackhawk territory, and Tri-Village hosts Troy Christian. On Saturday evening Bradford returns to action after not fielding a team last fall by taking on Middletown Christian in Carlisle.
In another local game of interest, two teams that Greenville met in scrimmages the past two weeks hook up in Versailles as the Tigers and Celina's Bulldogs line up across from each other. Celina has aspirations of not only Western Buckeye honors this fall but also a deep run in the playoffs as they return a veteran roster from last year's playoff squad. Versailles as always will rely on talent and tradition as Tiger Ball comes once again to northeast Darke County!
How about two more trivia questions? Ohio remains the seventh most populous state in the U.S. although Georgia is rapidly closing the gap from eighth. Can you name the three fastest growing counties in the Buckeye State? Also, what American city is the fastest growing metropolitan area in the country? Answers to follow!!
Four highly regarded NFL rookie quarterbacks made their initial ventures onto the gridiron over the weekend with mixed reviews, as can be expected. CJ Stroud, (former THE signal caller), showed some promise with the Texans; Anthony Richardson exhibited the athleticism that the Colts hope for; Will Levis played like a rookie for the Titans (who also have a first round QB pick from last year in Malik Willis on the roster backing up Ryan Tannehill); and first-pick Bryce Young appears to have beaten out veteran Andy Dalton as the Panthers play caller.
Other high school sports are about to begin the regular season with volleyball, cross country, and boys soccer set to go either this week or next. Boys and girls golf are already underway as are girls tennis (GHS is 1-1, beating St. Marys after losing to Celina) and girls soccer (the Lady Wave having tied Twin Valley South).
How many of you remember the days before girls interscholastic sports resumed in the early '70s, ending a hiatus dating back to the '30s? It's hard to believe that only boys sports were played up until then—cross country was only two miles compared to today's 5K (3.1 miles), both tennis and golf were spring sports, and there was no soccer. Girls competition has been a blessing that was long overdue!!
Here are the trivia answers—Lloyd Carr was the ill-fated Michigan coach in the '07 loss to App State, a blemish on an otherwise outstanding career. Under his guidance the Wolverines compiled a 122-40 record and won or shared five Big Ten titles including a national championship in 1997.
Franklin County, Delaware County, and Warren County are the fastest growing of the 88 Ohio counties while Phoenix is the fastest growing metro area in the U.S. even though the Valley of the Sun recently experienced 31 consecutive days of over 110 degrees—some people must like it hot!!
Our hearts have to go out to the folks on Maui—Kathy and I, like many other area residents, have visited the island and the town of Lahaina in particular. What a tragedy with the total destruction of the community and unimaginable loss of life!!
One final thing—Ty House and myself will begin our 17th year of tape delay telecasts of Greenville football on Facebook and YouTube with the Eaton game Friday night. You can find the games by going to "The Wave at GHS" on both of the aforementioned media. See you at the Fair!!