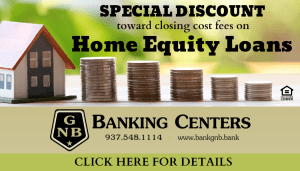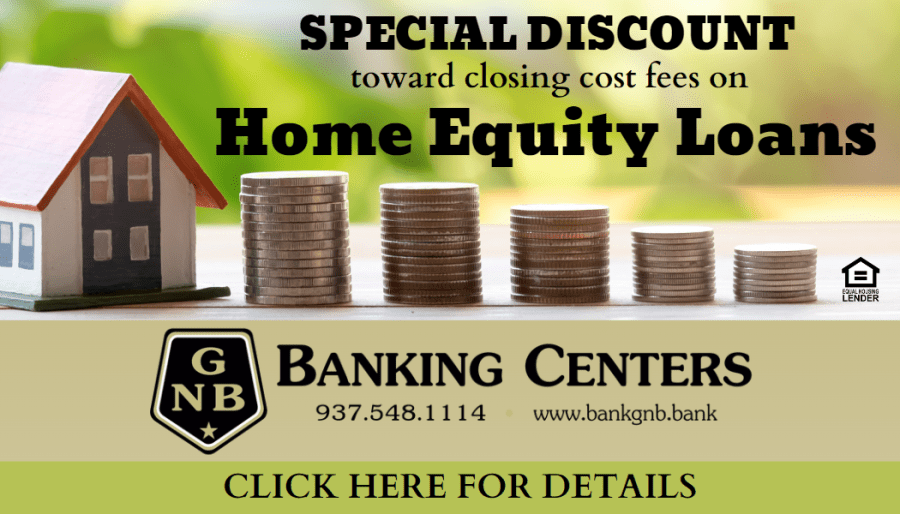 The buzz about the New Madison Tri-Village community for the past few weeks continues to be about the amazing journey of its now 29-0 Lady Patriots basketball program…and the ride for them is not over yet.  Tri-Village still has one more game to play, a State Championship contest, and their opponent is a familiar foe.
One thing Tri-Village has never shied away from is the opportunity to bolster its non-conference schedule during the regular season.  The administration and coaching staff at Tri-Village in all sports have pushed to play some of the best programs in our area like Russia and Minster and some not in our area as well such as Blackford County, IN who was top ranked in their class in the state of Indiana and Plain City Jonathan Alder a DII team from the Columbus area.
In an effort to beef up their schedule even further, the Lady Patriots would unknowingly face its future competitor for the state title, Toledo Christian, in the "Classic in the Country" showcase hosted by Berlin Hiland.
The Lady Patriots benefitted from their quick offensive production and physical size inside, riding the play of All-Tournament players Senior Morgan Hunt and Freshman Kynnedi Hager as they earned a 50-35 victory that Monday morning.
The Toledo Christian Lady Eagles quickly put that game behind them going on to post a regular season record of 18-4, with the loss to Tri-Village being their only such loss to a school of equal size.  What about the other three losses?  Toledo Christian lost to Dublin Coffman, Anthony Wayne, and Magnificat Rocky River all three which had 19+ win seasons and deep tournament runs of their own in Division I, the largest classification in OHSAA.
The Lady Eagles on their own mission toward a State Championship opportunity in Division IV, have averaged a 22.5-point margin of victory in the tournament so far.  Along the path of making, it to state included perennial top programs such as Columbus Grove and Convoy Crestview.  Crestview, who had faced Berlin Hiland during the regular season beat the Lady Hawks 48-40 … but fell to the Eagles in Regional Semifinal action 50-36.
For anyone following Division IV girls basketball, it has been apparent that Toledo Christian put aside that regular season loss to the Lady Patriots and set forth a trail of redemption in the postseason tournament.  On the flip side however, how important was that regular season game now for Coach Brad Gray and his Lady Patriot squad?
"That game was two months ago so we can't come in overly confident just because we've already played them once and they're going to want to prove themselves and prove that the first time we played them wasn't a real version of themselves," Gray said.  "We almost need to erase that game from our memory, like it didn't even happen, we've got to be ready to go."
Tri-Village will have to prepare all over again as if playing Toledo Christian for the first time.  Knowing full well how successful the Lady Eagles tournament run has been, the question is how things stack up in a rematch between these two stellar programs.
Toledo Christian will offer a balance of guard play and forward play.  Led by the Northwest District Player of the Year Kendall Braden who averages 22.4 point per game.  She is a strong guard with a quick jump shot off the dribble.  The Lady Eagles match-up well with the Lady Patriots in both speed and athleticism.  Senior guard Kaylona Butler will use her speed in transition and slashing to the rim in the half court putting a lot of pressure on the defense.  6' Junior Mackenzie Royal-Davis uses her size and physicality to battle inside creating a tough matchup for most teams in the paint.
You can expect Toledo Christian to play a similar up-tempo offensive game to that of Tri-Village.
In the prior contest, Senior Torie Richards matched up defensively with Braden to slow her offensive production.  The Patriots relied on Morgan Hunt getting out in transition and attacking the rim in the half court early that earned her All-Event honors during the Classic in the Country showdown.  And when Royal-Davis became an offensive threat for Toledo Christian in the regular season match-up, Kynnedi Hager provided key minutes in the game by battling the forward inside to slow her down.
The key piece of the puzzle for the Patriots coming into Saturday's showdown will be the stellar postseason play of Senior Rylee Sagester.  The Ohio Ms. Basketball runner-up has averaged 18.9 ppg in postseason, with many of her baskets being at critical moments in tight games which has given the Patriots the advantage to carry them through to this moment.
Neither squad has reached the title game before, and both hope for short term memory of the previous matchup by squarely focusing on the game at hand.
One thing certain for the Tri-Village faithful is that any State Championship match-up, rematch or no rematch, this will not be one so easily forgotten … this one is for all the Marbles!
The OHSAA State Tournaments are hosted in the remarkable environment and "turbulent" atmosphere of the University of Dayton Arena.  Tip-off is at 2:00 PM Saturday, March 11th.  Tickets can be found online at the OHSAA website, www.ohsaa.org.