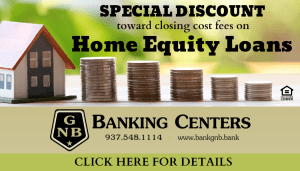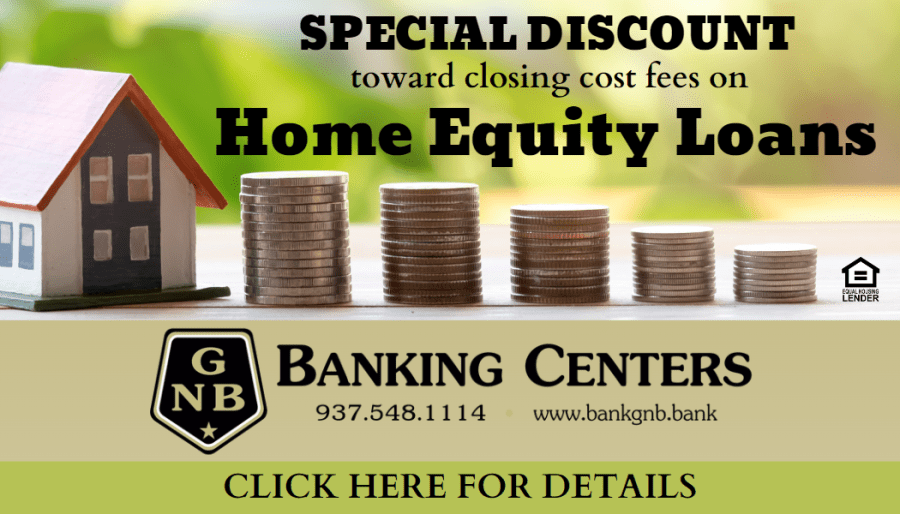 DAYTON – In a crowded conference room at the University of Dayton arena, three seniors Rylee Sagester, Morgan Hunt, Torie Richards and coach Brad Gray fielded questions for the Lady Patriots on their ability to overcome adversities and how they learned to compete and finally win a state title.  A title that holds meaning like no other…. the collection of feats and accomplishments achieved far exceed anything they could have truly imagined or even comprehend in the 45 minutes following their victory over Toledo Christian 52-50 in Saturday's State Championship game going a perfect 30-0 for the season.
"It's still sort of surreal," commented Sagester.  As the senior trio sat and reflected on their now completed post season accomplishment.  "We did it ladies…" Hunt chimed in.  Then the bubbly and chipper interview session suddenly became emotional as the girls began to comprehend the finality of their season, "it's just bittersweet," Richards.
"Richards went on to explain the amount of emotion that comes from the realization that the three seniors, though completing their senior year to perfection, they would no longer have the honor to compete together again on the hardwood.
"I can't believe it's over, that we won't ever be able to go out and compete together again the three of us," said Richards fighting back tears.
This was a team whose hunger and desire to win was built upon the relationship they had developed and driven by the triumvirate head of leadership in those three seniors.  Their past adversities and failure to achieve the pinnacle of winning a state title prior to this season had been the fuel to their fire.
The same fire that carried them through a perfect regular season, 22-0, and a 7-0 tournament run going into the state championship contest.
It was a very slow offensive start for TV before Bella Black sank two free throws.  Moments later, a theme that will become consistent throughout much of the first half, Rylee Sagester drives and draws a defender to find Morgan Hunt for an open layup with 5:00 left in first quarter.
Toledo Christian midway through the first quarter began to settle for open three-point attempts and finished just 1-11 from beyond the arch in the first half.
At the first media timeout the score was knotted at 4-4 with 3:36 remaining.
Kendall Braden scores on a runner in transition with a little less than minutes to play in the giving the Lady Eagles the lead 6-4.  Kaylona Butler followed on a hard drive to the hole and finished at the rim extending the score 8-4 Eagles.
Toledo Christian was working hard to contain Sagester who would go scoreless in the opening frame … but the Patriots got a triple from Torie Richards and a lay-up in transition from Morgan Hunt bringing the Patriots back.  Sagester found Kynnedi Hager for a lay-up with 10 seconds left to pull the Patriots even after one quarter of play 11-11.
Mackenzie Royal-Davis isolates Hager at the top of the key early in the 2nd quarter and is able to score on the dribble drive.  The following offensive possession the Patriots Hager responds with a score of her own inside.
The back and forth continued throughout most of the quarter with The Eagles holding a 19-17 lead at the media timeout.
Coming out of the break the Patriots Rylee Sagester scored in transition going nearly 12 minutes before getting into the scoring column.
Rylee continued attacking the rim, finding herself on a trip to the free throw and making both and another possession later scoring at the rim again.
Under a minute to play in the half after a Sagester/Hager pick-and-roll, the Patriots used excellent ball movement, and a nice little bit of footwork which allowed Hager to score at the rim capping off a 9-0 run heading into the break with a 26-19 lead.
In the first half Tri-Village shot just 17 times making 10 while the Eagles had a whopping 32 shot attempts making just 9.
Kynnedi Hager would come up big with 8 points, Sagester had 7 including 6 assist, Hunt 6, Richards 3 and Black 2 in the first half.
The Eagles Rosales connected on a three and Royal-Davis hit a midrange jumper to start the 2nd half.
But Rylee Sagester would be the first to score in the half for the Patriots, matching Toledo Christian numbers with a triple and deuce of her own then at the 5:30 mark, Sagester dropped her 400th career trey putting the Patriots ahead 34-24 prompting a Toledo Christian timeout.
Out of the timeout the Patriots got a stop and Torie Richards followed with another 3-pointer her 2nd of the night, extending the Patriots lead to 37-25.
Macey Wensink lifted the Lady Eagles back up, scoring her first 3-point field goal right at the Media timeout with the Patriots leading 37-28.
The Eagles Butler shows off what she does best again scoring on a jumper … but Sagester found  Hunt sprinting in transition to make it 39-30.
Royal-Davis answer by powering one in the lane with just under a minute to play to bring it back to within 7 points … but Sagester countered with 19 seconds remaining in the quarter on a deep three, 12 points in the quarter, giving the Patriots a 42-35 advantage going into the final quarter of play.
In the final stanza, Hunt hits Hager going to the rim from the opposite elbow but was fouled.  She converted both free throws.
On the ensuing possession Braden attack hard and finished at the rim that was followed by a surprising long range shot from Royal-Davis from distance at 6:25 as the Eagles cut into the margin 44-40.
A turnover led to a lay-up and the Eagles closed the gap to 44-42 at the 6-minute mark.
Play slow way down as both teams spent the next 3 minutes working hard to stay locked down on their respective matchups and the score remained frozen 44-42 going into the media timeout with 3:31 remaining in the ball game.
Out of the timeout a patient Patriot possession came home empty … but a missed Royal-Davis lay-up was rebounded by Hager that initiated a fast break find Morgan Hunt again scoring the goal and drawing a foul.  She converted the and one attempt putting Tri-Village ahead 47-42 with 2:25 to play.
After stop by TV, Torie Richards would connect on her 3rd trifecta from the corner extending the lead, 50-42 with 1:55 to play in the game.The Lady Eagles Wensink responded with a triple at top of the key drawing to at 50-45 with 1:19 to play.
Rylee Sagester continued to add to historic career marks in this game after going to the line for a one and bonus, Rylee would score career points 2000 and 2001, putting her team ahead 52-45 with 54.2 second remaining.
Royal-Davis powered home two after multiple offensive rebounds on three-point attempts sailed long into the hands of the Eagles making the score 52-47.
A timeout following the bucket gave Tri-Village 14.5 seconds to take care of the ball and their 5-point lead.
Morgan Hunt would be fouled with 6 seconds left to play and it was at this point as she went to the line for the one and bonus you could see the rest of the team at half court all smiles as they realized they were about to close the deal on the first ever girls state championship.
"We knew at that moment we had it in hand even if she didn't make a free throw.  They were out of timeouts and if they make the shot we wouldn't even have to throw the ball in," said Sagester.
It would so happen they would miss the front end of the one and one and Rosales quickly got to 30' from the basket rose up and drained a harmless triple as time expired with the Patriots winning 52-50 to claim the OHSAA DIV State Championship and going a perfect 30-0 for the season and wire to wire number one in the state.
Rylee Sagester led the way with 20 points and 8 assists.  Morgan Hunt 11 points, 6 rebound, 4 blocks and 4 assists. Kynnedi Hager 10 points, Torie Richards 9 points and Bella Black 2 point and 10 rebounds.
After the game coach Gray praised his team and the fact that everyone had contributions that were big in securing their state title.
As he reflected on the game and the state championship he had this to say.
"This feels great, it wasn't easy, obviously, these three right here to my right, (Torie, Morgan, Rylee) were huge. I mean, not only throughout the course of the year, but today, all three of them really made big plays when we needed to. Keys to the game really seemed like, almost every time they scored, we answered right away, which was huge, you know, anytime you can go get a bucket, within a couple of seconds of when the other team gets one, it's kind of deflating for that other team. And we were able to do it multiple times today. And that's a credit to these kids trusting each other getting out and running. And knowing that was a big piece of what we were trying to do," Gray said.
"I'd say that we've had a lot of heartbreak in the last three years and those games just made us stronger and knew that we had to do some different things to be able to overcome the challenges that we faced, today was just a just an example we can be up and then down by two and we can still come out with a win," Gray added.
"I don't know if it has truly sunk in for any of us. But it's been a long, hard journey for this group. And really, for the Lady patriots as a whole, we've had a lot of heartbreak over the last 12 years, they'd be the first to tell you, we've had some other teams that could have been up here, and we'd let it slip through our fingers. That's been the focus of this group. You know, they're being humble. But they really led us to this, you know, and it took three years of, of heartbreak. But it built for this moment. And, you know, talking about the way they lead our freshman Kynnedi Hager and Sydnee DeLong … they lead our freshmen as good if not better than any senior group I've had.  They really welcomed both freshmen with open arms because they knew we needed both of them to kind of have success. And that's a credit to them, because sometimes that's hard for seniors to do," Gray praised.
For the seniors they finally got their Gold cementing their legacy forever at Tri-Village going a perfect 30-0 duplicating the feat of the 2015 boys and the only school to have a boys and girls team go a perfect 30-0 and win state titles.
But it also closes the chapter on their prep careers.
"It's just really bittersweet we went undefeated but we're like done playing together. And it's just really um emotional because even though it's like the ultimate goal, and like what we've been planning, I mean, we're never going to play together again but it's like the best way to go out," Torie Richards said.
The dream became a reality one that started years ago watching the 2012 girls' team with Kayla Linkous, Teha Richards, Shaye Thomas, Krystal Falknor, Lexie Bruner, Raya Mikesell advance to the Final Four.
It took 11 years to get back and the Patriots had to go through all the same obstacles they did in 2012 beating historical powerhouses along the way.
First they defeated Marion Local out of the MAC in the regional semi-finals who won a state title in 2003.  Then they defeated Fort Loramie for the regional championship who is the winningest girls' basketball team in the state of Ohio with 950 wins and  3 state championships, and they toppled basketball giant Berlin Hiland the 2ndwinningest team in the state with 945 wins and 6 state championships.
And finally, the one for all the marbles a 2nd win over Toledo Christian in the same season to earn the State Title … perfection personified … a legacy forever.
Their run will fuel the dreams for the next generation of little girls wanting to be just like them!
STATE CHAMPIONS
"These three have meant a lot to our program and if I had any say they would be in the Hall-of-Fame tomorrow, but there is a 10-year waiting list," Gray said.
Gray concluded with two words for his seniors, THANK YOU!
It was a dream season and a long time coming that we've been fortunate to witness and one that won't be forgotten so soon, for the dream became reality.