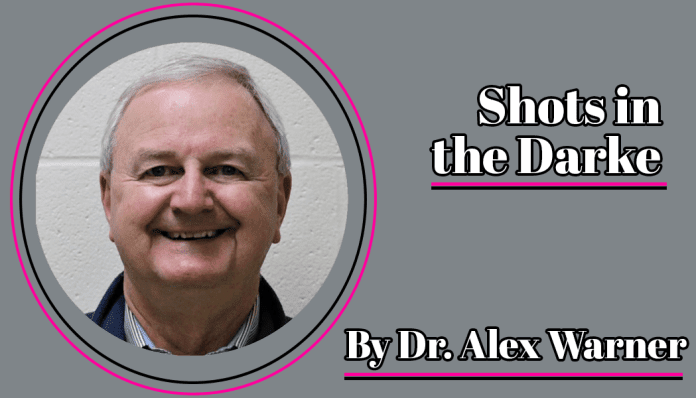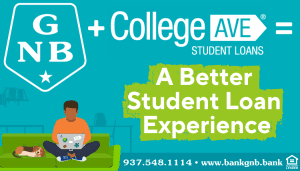 Those cries of anguish emanating from Savannah Guthrie and Hoda Kotb on the set of NBC's Today Show are in reaction to the United States Women's National Team losing in the Soccer World Cup Round of 16 to Sweden Sunday. The tournament favorite and two-time defending champions struggled throughout the four games they played, scoring three goals in the opener against Vietnam, then being held to only one goal in total against the Netherlands, Portugal, and the Swedes.
As you know from past columns, I'm far from an expert on all things soccer but I remain perplexed as to why a match can be decided on penalty kicks after 120 minutes of action, particularly in a "win or go home" World Cup match. With a kicker standing at the penalty mark, which is only 12 yards from the goal, the goalie is almost helpless in the one-on-one situation which results in a goal almost 70 percent of the time. The US converted only four of seven kicks while Sweden won on the final conversion which, although questionable in live time, was the correct call upon viewing replay.
Oh well, Savannah and Hoda will always have gymnast Simone Biles to rave about and promote NBC's coverage of the 2024 Summer Olympics in Paris. After a two-year absence from competition following a case of the "Twisties" (loss of a sense of air awareness during a routine) at the 2021 Tokyo Olympics the 26-year-old claimed first place at this weekend's Core Hydration Classic, thus qualifying for the national championships in San Jose later this month.
Before we get to high school sports here's something that grabbed my attention a few days ago—Amazon has delivered more than 1.8 BILLION items to U.S. Prime members the same or next day so far this year. It takes 11 minutes on average for a same-day facility to get an order ready for delivery. Now that's service—faster than some local drive-throughs!!
As the fall season begins let's look at some returning standouts in a few area leagues, beginning with football and volleyball in the MIami Valley League and Western Ohio Athletic Conference. Three of last year's leading passers in the MVL are back led by Tucker Herron of Sidney (1,820 yards), Gavin McManus of Xenia, and Butler's Luke Seibert while top returning rushers are Jahari Ward (1,423 yards) from Troy, Xavier Jones of Tippecanoe, and Piqua's Ky Warner.
Cael Liette leads returning tacklers with 165 last year for Tipp's Red Devils while Evan Liette of Tipp (757 yards) and Antonio Robinson of West Carrollton pace this year's receivers.
Greenville will definitely miss graduated Brock Short, he of 2,118 yards rushing and 26 touchdowns, and Ryan Crampton who amassed 141 tackles. The Wave open at home against Eaton on the 18th; the Eagles have gone 23-12 the past three years, defeating GHS three straight times. Eaton returns wide receiver Leslie Orr and linebacker Devon Raider, both among SWBL leaders last season.
In the WOAC the top four passers from last year return led by Braden Keating of Tri-Village who threw for 2,191 yards and 34 TDs, sophomore Brody Morton of Preble Shawnee, Chastan Daniels of Mississinawa Valley, and Caden Bishop of Twin Valley South. Reed Wehr of TV comes back off a stellar season in which he rushed for 1,449 yards and 22 TDs, while Cais Kingsley of South and Colton Vanwinkle of Tri-County North suit up again. Tanner Printz of TV (937 yards) leads the receivers along with Dylan Wehrkamp of MV while Brayden Koeller of TVS (180 stops) and Anthony Ibarra of MV are the top returning tacklers.
In WOAC volleyball Shawnee and Newton look to build on last year's outstanding seasons which saw the Lady Arrows go 22-2 and the Lady Indians post a 21-2 mark. Addison Sparks of National Trail leads returning players with 277 kills, Kynnedi Hager of TV had 57 blocks, Ashlyn Miller of Arcanum 389 digs, Jayce Mowell of TVS 82 aces, Bella Agee of Shawnee 757 assists, and Ava Simon of Dixie 725 passes.
In the MVL junior Brooke Schmidt of Greenville led the league last season with 268 kills while junior teammate Shyanne Gibboney leads returners in digs (480) and pass points (1,118) and Lady Wave sophomore Kindyl Peltz heads the pack with 67 aces and 672 assists. Lauren Dady of Butler sets the pace in blocks with 77. Volleyball officials will hear this phrase quite a bit from the stands—"are you sure that was out?"!
Final thoughts—quite a fight in Cleveland the other night as the Guardians Jose Ramirez and the White Sox Tim Anderson squared off after a hard tag at second base. Anderson got the worst of it, being knocked woozy by a right hook from Ramirez—it took 15 minutes to restore order in what looked more like a hockey fight than the typical "hugfest" usually seen at baseball games!
What's up with the Reds? Six straight losses to the Cubs and Nationals and a plunge from first place in the NL Central—tough medicine for a young ball club!
Don't forget to vote Tuesday if you haven't already!!