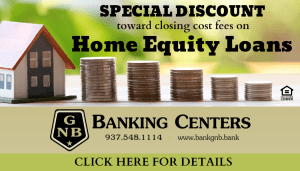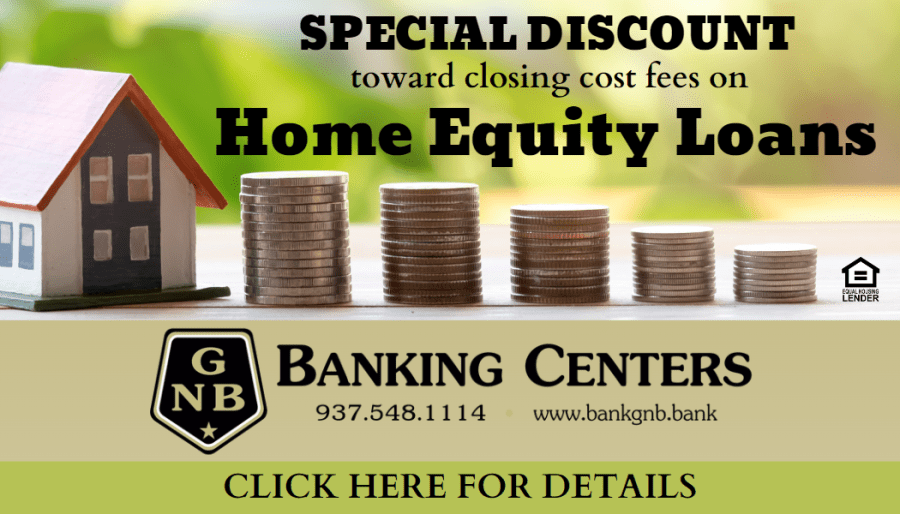 DAYTON – The OHSAA boys basketball state championship games were played on Sunday March 19th, 2023, at the University of Dayton Arena and we recap the day's events that crowned 4 divisional champions all from Northeast Ohio: DI Akron Hoban, DII Akron Buchtel, DIII Lutheran East & DIV Richmond Heights.
DII Akron Buchtel faced Rocky River Lutheran West and the game went down exactly as you would want to see in a state championship game with 11 lead changes and 9 ties with the most important tie and decision coming at the horn that required an officials review to decide the game.
Tied at 49 Akron Buchtel Marcel Boyce Jr. drew a foul on a drive to the rim and coolly sank two free throws to go in front 51-49.
The Longhorns had a shot to tie the game on a drive by guard Jason Levis who stumbled to the ground but was able to flick the ball forward to Joshua Meyer who then powered up a left-handed shot that appeared to tie the game as time expired … but after a review by the officials on the monitor it was waved off with the ball still on his hands giving Buchtel the win 51-49.
"We thought it was in they made the call on the floor it was in and then they go to the monitor and decided it wasn't in," said Lutheran West coach Jordan Duke.  "We don't use a review all season long and then you get to the state championship game, and they use a review monitor … but I guess we will have to live with," he added.
Buchtel led after one quarter of play 11-9 only to see Lutheran West closed out the 2nd quarter winning it 21-16 to take a 30-27 lead into the break.
At the half Jadyen Maxwell & Marcel Boyce Jr. both had 8 points for Buchtel while Lutheran had four players with 6 points each: Derek Fairly, Junior Kambomba, Matthew Meyer and Dylan Bartchak.
In the third quarter Buchtel was able to overcome a run by Lutheran West battling back to tie the game at 42 heading into the final stanza.
Buchtel kept attacking the basket in the 4th quarter and was able to score inside with Khoi Thurmon getting into the mix along with Maxwell and Boyce.
A Thurmon stick back put Buchtel up 38-34 … but West got a big triple in the corner by Jayson Levis who was fouled on the shot for a four-point play tying the game again 38-38 and the two teams would battle back and forth until the final sequence.
Lutheran West held down highly regarded Amire Robinson to just 5 points … but Thurmon had 11, Maxwell 10 and Marcel Boyce Jr. 18 to lead the Buchtel.
It was Akron Buchtel 7th state appearance finishing runner-up in 1997 and their 1st state title in 2023.
This was Lutheran West 2nd state appearance 1998 and 2023 finishing runner-up
Lutheran was led by Matthew Meyer 12 points and Jayson Levis 10.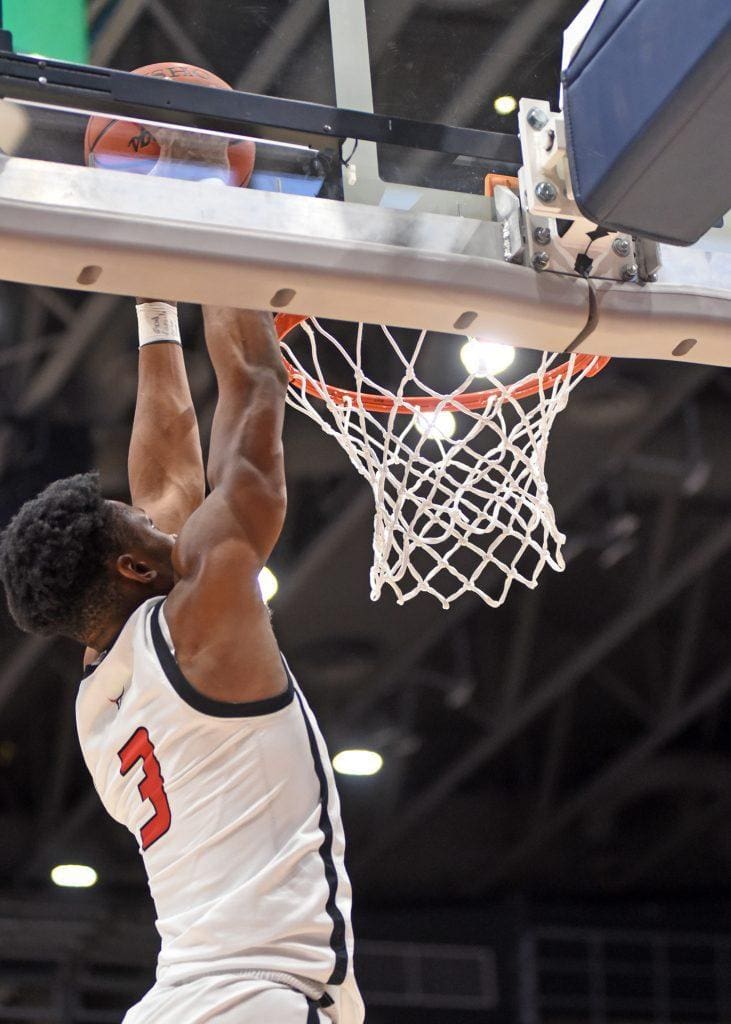 It was the first state championship for an Akron public school since Central-Hower won it last in 1986.
Interestingly enough it would also be the 1st time in 16 years DII Akron St. Vincent St Mary's would not make the final four making way for Buchtel to win the state title.
Akron was well represented with Akron Archbishop Hoban taking on the heavy favorite and defending D1 state champion Pickerington Central in the final game of the tournament Sunday night.
Hoban had a strong 4th quarter 11-3 run that stunned Pickerington before they furiously tried to battle back but too little too late as Hoban went on to claim a 53-47 state championship.
The win gave Akron two state championships and for the first time in Akron history two schools within the city limits winning a state title in the same year.  Akron now has 20 state championships with Akron St. Vincent St. Mary's holding 10 of them.
Pickerington is led by Ohio Mr. Basketball Devin Royal who accepted the award prior to their semi-final win over Centerville on Saturday.
In the championship game Hoban overcame a 5-point run in the 2nd quarter by the  Pickerington and would answer with one of their own.  There would be 7 leads changes in the first half with Hoban grabbing the lead 26-25 on a shot at the buzzer.
The third quarter was intense and limited offense with Pickerington winning it 6-5 with the score being 31 all heading into the final frame.
In the 4th period it was the play of 6'8" freshman Sam Greer scoring inside on 3 straight possessions and then aggressive defense by Hoban turning over Central for a few fast break baskets opening up 12-point lead at 3:14.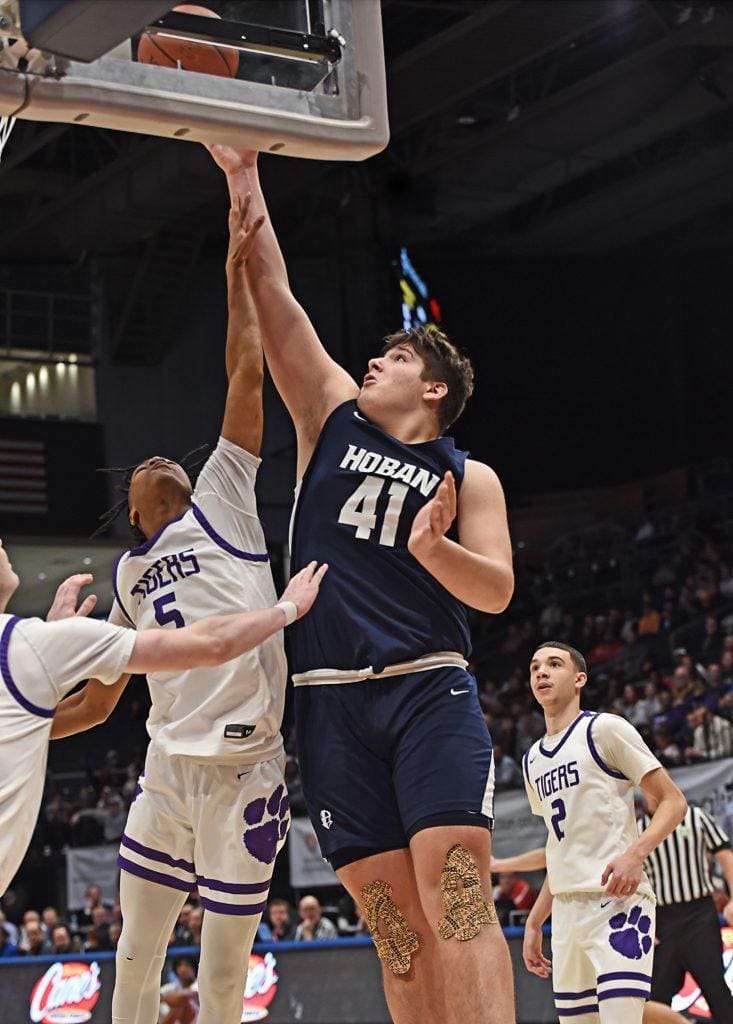 Pickerington would bring the pressure and make a charge of their own, but it was too late as they were denied back-to-back titles with Hoban winning their second state title 53-47.
This was Pickerington 5th state appearance winning it in 2012 and 2022. They finished runner-up in 2023.
Pickerington Devin Royal and Ohio State signee ended the game with 15 points, Gavin Headings 12 and Markell Johnson 11.
This was Hoban 3rd state appearance and 2nd state title 1989 and 2023.
Hoban was led by Logan Vowles 17 points, William Scott Jr. 13 and Sam Greer 12.
In DIV State Richmond Heights would go on a 35-point run that included all of the 3rd quarter and part of the 4th building up a 44-point lead on Convoy Crestview on their way to back-to-back DIV State Championship titles.
Heights reached the championship game by beating a very spirited and gritty Russia Raiders and led 38-36 late in the 3rd quarter but put it into high gear in the final frame winning 66-51 to advance to the final.
Convoy Crestview came from behind to overtake Berlin Hiland to reach the finals.
Crestview would battle hard in the first half and tied the game at 16 on a Nate Lichtle triple but Lincoln Heights went on a run going up 32-19 … but Mitch Temple connected on a half court buzzer beater to bring the Knights to 32-22 at the break and what they hoped would be momentum going into the 2nd half.
But the 3rd quarter would become a nightmare for Convoy who was unable to score any points while the Spartans put up 29 to start a running clock heading into the final period.
"I think the first half, we competed well, and I felt we did a good job of handling their
pressure and hit some shots and then going into halftime we hit that half courter and you think you got a little momentum going … and we were pretty juiced up.  However, things really snowballed in the second half and kind of got away from us quickly.  They're the type of team you hear about how they're going to go on runs, and you try to weather the storm but obviously the third quarter was not ready for us," Etzler said.
Leading 66-22 at the 4:41 mark in the 4th quarter the Spartans finally subbed out their starting five when Convoy put their subs in.  The final score was 70-26 win.
Richmond Heights, who resembles that of high-powered AAU team and current coach who used to coach All-Ohio Red to three national AAU Championships, defeated Tri-Village last year in the state championship game and was the #1 ranked team all season long this year going 29-0.  They had an impressive list of wins on their resume beating the #1 ranked DI team Cleveland St. Edward and DI powers Lyndhurst Brush, Hilliard Bradley, Solon, Fairfield Heights and beat Lutheran East who won the DIII State Championship.
Cleveland Heights Lutheran East won the DIII State Title by defeating Ottawa Glandorf 67-61 in a gutty performance by Colin White and the Titans.
In the end it was the size of the Lutheran East that would make the difference.
The Titans would get the tempo they wanted and grabbed a 9-8 lead after one quarter of play.
The tempo would pick up mainly due to Falcon's pressure creating turnovers resulting in 12 first half points and 12 points in the paint and they would lead 30-18 until White connected on a triple at the horn to trail by 9 at the half 30-21.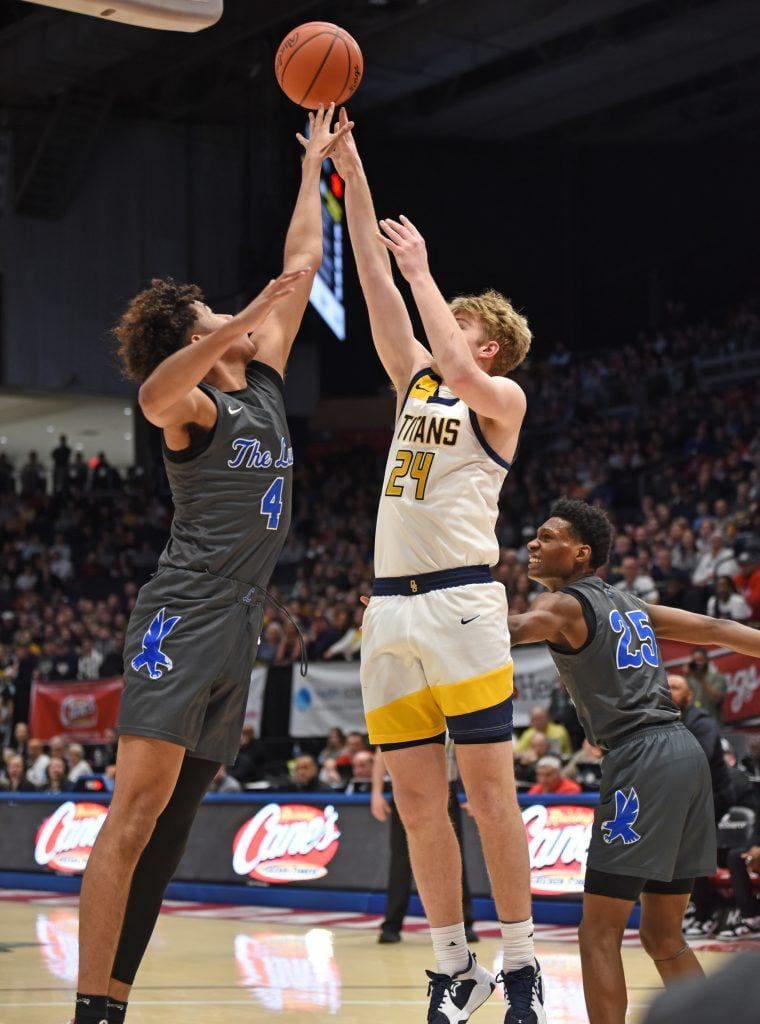 White and company found offense in the 3rd quarter scoring 16 points when Lutheran's 6'10" big man Jesse McCulloch slated for Alabama ran into foul trouble.  But East offense was up to the task scoring 18 o their own to lead 48-37 going into the 4th frame.
Offense was the name of the game in the 4th quarter with OG firing in five of their 11 three-pointers in the game to make a run at the Falcons.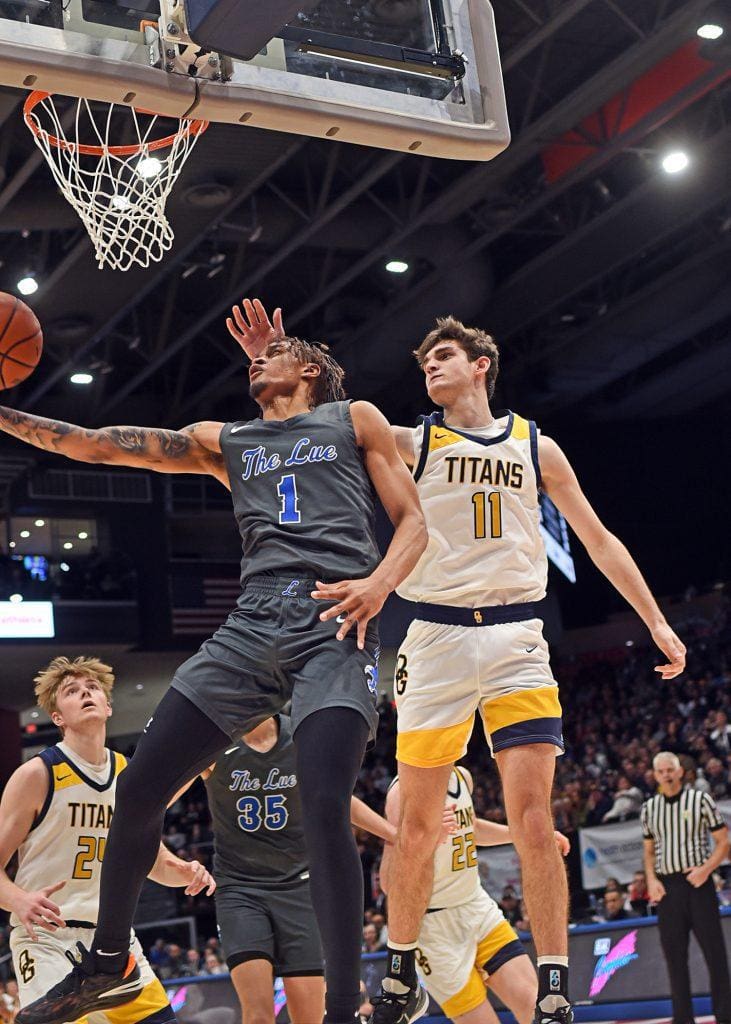 But the 6-10, 6-7, 6-7 size advantage led to answers in the paint for Lutheran East and later they were able to make enough free throws to just keep Glandorf an arm's length away from closing the gap holding on for 67-61 victory.
It was Ottawa-Glandorf 10th state appearance winning it in 2004, 08 and 13.  They finished runner-up for the 3rd time 1996, 2022 & 23.
White a fan favorite by many led Ottawa Glandorf with 18 points, Hunter Stechschulte had 15 and Caden Erford 10 for the Titans.
This was Lutheran East 8th state appearance all since 2005 and 4th state championship 2023, 2021, 2017 and 2005.
Lutheran East was led by Cody Head with 19, TJ Crumble and Ronald Taylor each had 12 points.
There were plenty of exciting games at this year's boys state tournament with Chaminade Julienne coming up short in the semi-final game with a last second shot by their best player George Washington III (Michigan Recruit) that bounced off the rim ending their season.
Centerville Gabe Cupps last year's Ohio Mr. Basketball careers came to an end.  His team won a state title two years ago, lost to Pickerington Central in state title game last year and then had a chance redeem that loss in the semi-finals but lost to Pick Central 57-53.  Cupps will be heading to Indiana next year.
UD Arena has become the mecca for basketball with 49 games played in 3 weeks with HS District, Regional and Boys and Girls OHSAA State games along with the NCAA First Four play-in games.  What a great month of basketball.