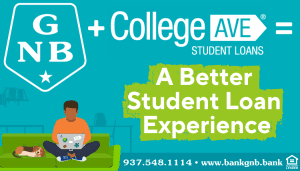 GREENVILLE – Matt Light is no stranger to Greenville and Darke County having graduated from Greenville Senior High where he played football for the Green Wave and went on to play football on a scholarship at Purdue University where he played left tackle behind his friend and future Super Bowl MVP, Quarterback Drew Brees. Light took up the position in 2001 for Tom Brady after being drafted by the New England Patriots launching a NFL career that includes three Super Bowl Championships.
In the early days of his NFL career, he and his wife Susie founded the Light Foundation giving young people the opportunity to experience and enjoy the outdoors the way they had in their own lives.
What sets the Light Foundation apart from so many foundations is the early life experiences Matt gained growing up in Darke County.
"I think a lot of things you end up doing later in life – the groundwork was laid at an earlier age," said Light. "I can remember mission trips growing up through our church. I can remember uncles helping other people out, family members going out of their way to be a part of organizations where they are taking time to help improve the lives of someone, somehow, somewhere so it's like things get molded into you whether you like it or not, some good, some bad."
"I was pretty fortunate to grow up in this community and grow up with leaders who went out of their way to pave a path for me even when I didn't probably pay attention too much. By the time I got to a point where I was on a path that I never could have imagined, the first thing that kind of came to mind was, what are you really going to do with it."
"I always laugh when I think about this but my grandmother, Grandmother Arline Light had this same spot at church every year, every day, every week and she used to always say, 'to whom much is given much is required' (Luke 12:48) and I thought that is awesome – my grandmother came up with a great saying."
"It took me a few years to figure out that it wasn't her that came up with that one but I always heard that in my mind, look at all I have been given, look at all the stuff that I've been afforded and the lifestyle and all that so I just went back to what was modeled for me and what was important growing up."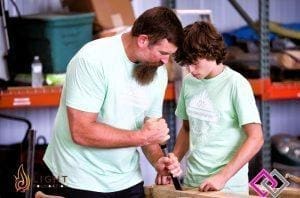 Matt met his wife Susie, a native of Hammond, Indiana while at Perdue. They married during his rookie year with the Patriots and now have four children; Grace, Collin, William, and Anna.
The Light Foundation is a family affair with their entire family engaged in the activities and Leadership Camps. The Leadership Academy offers young people a variety of outdoor and hands-on learning activities that support their social and emotional learning; build strong, good character; and equip them with the tools and skills needed to start their leadership journey and stay with them every step of the way.
"You're always looking for things to rally around and do as a family and there's a lot of options out there, reunions and getaways and vacations but it's awesome when you can serve together too," Light stated. "I go back to mission trips we've done as a family, mission trips that I did growing up as a kid.    Time like this is always time well spent especially when you have the people around you that have been instrumental in your own lives."
The Light Foundation is molding young people from across the country to become leaders through its Leadership camps that will last a lifetime setting the Light Foundation apart.
"These kids get a taste of the home cooked meal thing," said Light. "Having it be a family affair is something that really sets us apart in many ways."
"Hopefully they realize we're not just saying things. This is how we live our life and I think that resonates with kids because it's real easy with all the marketing that we all get, even these kids, every day somebody is pushing something on them – how do you know what's real."
"We talk about it all the time – Responsible, Ethical, Accountable Leaders (REAL) but then just the idea of knowing what people are saying to you is true. It helps a lot when they can see that your whole family is involved, there's a validity, it does a lot for them to say, 'well, his wife's here, his kids are here, his dad, his mom, his in-law, cousins, aunts,' if I was a kid I would put some stock in that," Light concluded.
Matt's Honors & Awards 
Matt was inducted into the Patriots' Hall of Fame, becoming its 27th member.
In addition to Matt Light's athletic achievements, he has also received a number of high-profile awards for his charity work. Matt received the third New England Patriots Ron Burton Community Service Award in 2005, and in 2008, was presented the President's Volunteer Service Award for his outstanding work in the community by the Bush administration. In addition, he was named the Hockomock Area YMCA's Special Legend in 2011, the Pop Warner Humanitarian Award winner in 2012, the Gridiron Club's "Man of the Year" in 2012, inducted into Purdue University's 2013 Athletic Hall of Fame, and named All Sports United's 2014 Humanitarian Award recipient. Matt is also a member of the New England Patriots "All-Decade Team" for the 2000s. Most recently, he was named to the Boston Business Journal 2015 "40 Under 40" list, and the publication's 2019 "Power 50," for his leadership and philanthropic efforts in the greater Boston community.