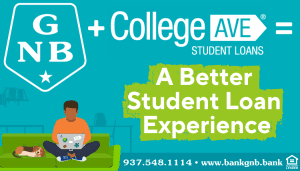 FAIRBORN – Greenville traveled to Fairborn to take on the Lady Skyhawks and brought home a 3-1 MVL win for their fifth consecutive win and seventh in the team's last eight games.
"It was a hard-fought win for us at Fairborn," said Coach Michelle Hardesty. "We wanted this win bad.  Of course we want every win, but with each win the next one becomes more important."
The Lady Skyhawks faithful had a large crowd with a very active student section but not to be outdone, Greenville fans showed up to match the home team.
"I think the excitement created in the stands inspired the girls to pull out this victory," Hardesty stated.
Greenville opened with a 25-14 first set win before dropping a second set 25-22 to the home team. The Lady Wave battled back to take set No. 3 by a 25-14 score to lead 2-1 on the night.
"We looked really good in the first and third sets" said Coach Hardesty. "We came out strong and walked away with 25-14 wins in each.  Our second set they had us chasing them. We were down 16-9 at one point.  Nothing was lining up for us.  We had a pretty intense time-out and the girls buckled up and found themselves closing that gap."
"We went on a 13-6 run only to fall a little short," she added. "We asked them to play loose, to stop turning one error into three and play to win the point. When they play with confidence, it's really hard to stop them."
The Lady Skyhawks pushed Greenville to the limit in the fourth set before the Lady Wave would pull out a 2-point 26-24 victory and win the night 3-1.
"The fourth set was a bit of a roller coaster, a lot of back and forth as the final score of 26-24 reveals," Coach Hardesty said. "Both teams had several serving and hitting errors. The gym was extremely hot, and I believe was taking a toll on both teams. The patience and effort paid off for us tonight."
Coach Hardesty shared her thoughts on the night's win.
"Everything starts with a Serve or a pass," she stated. "Junior Shyanne Gibboney gave the team both. She has a pretty intense serve that is hard to return, keeps teams out of system. She backs that up with her passing."
"We had five players with 15+ serving attempts, and 15 Aces as a team. Sophomore Kindyl Peltz does a great job at setting, she can make a rough pass better.  Without her our hitters wouldn't be getting nearly as many hitting attempts and kills as they do. Kindyl had 37 assists tonight."
"Middle Hitter, Brooke Schmidt a junior leads us in the hitting department, she had a season high in kills, producing 20 tonight. Senior Skylar Bryson is a huge force on this team and leads by example during practice and matches. She really helped finish them off tonight, she had a rough fourth set with some serving and hitting errors early, but late in the set she reached deep within and hammered a much a needed kill, then with the score 24-24, produced two unreturnable serves for the win."
"I mention some of these individual players, but really, you can't play and you certainly can't win without a great support staff. The effort of every one of our players contributes to our wins. This team is really competitive, they're kind and giving. Everyone wants to be out on the court, but we can only put six on at a time."
With the win the Lady Wave improves to 7-3 overall and 5-2 in conference play.
"I love the way they support each other," Coach Hardesty concluded. "We're really proud of their work ethic and are excited to see what they do the rest of the season."
The Lady Wave returns to action with back-to-back home games, Monday and Tuesday, September 11 and 12 with 7 p.m. start times. Monday is a non-conference game with the Eaton Lady Eagles and the Piqua Lady Indians come to town for a Tuesday night MVL matchup.