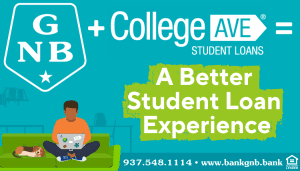 GREENVILLE – The Lady Wave won its fourth consecutive volleyball match of the season taking the visiting West Carrollton Lady Pirates in three straight sets.
"We encourage confidence and having fun," said Greenville head coach, Michelle Hardesty. "It makes wins happen when they're happy and they all work together. Our hitters thank our setters and our setters thank our passers – it's a well-rounded team right now."
The Lady Wave struggle early in the opening set with the score tied at 9-9 before closing out on a 16-2 run to go up 1-0 with a 25-11 win.
"They came out a little tight with serve receive but once we scored that first point they really seemed to turn it on," Hardesty stated. "We need to play at a higher level and they did well with that tonight."
Greenville wasted little time disposing of the Lady Buccaneers in set No. 2 more than doubling up on the visitors 25-10 to lead 2-0.
Set No. 3 had the Lady Wave bolting out to a 15-5 advantage bringing wholesale substitution from the bench in a 25-12 third set MVL win.
"We had 15 aces and very few errors on our serves," Hardesty said. "We kept the ball in play for most of the night or ended it with termination on a kill. The outside and right side hitters came through tonight with very few errors."
"We have Brooke Schmidt in the middle, a junior and even late in the match we were able to bring in some of our freshmen" added Hardesty. "Avery Ship is tall, she matches Brooke at height and got her some playing time and got a couple kills."
With the win the Lady Wave improve to 6-3 with two losses coming to undefeated Tippecanoe and Butler and the third to once beaten Arcanum.
"We got those three losses against three really great teams," Coach Hardesty noted. "I feel like we are progressively getting better. We're learning from those losses and the other teams that are challenging us this year. I look for them to keep progressing throughout the season."