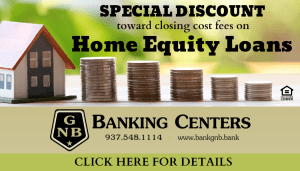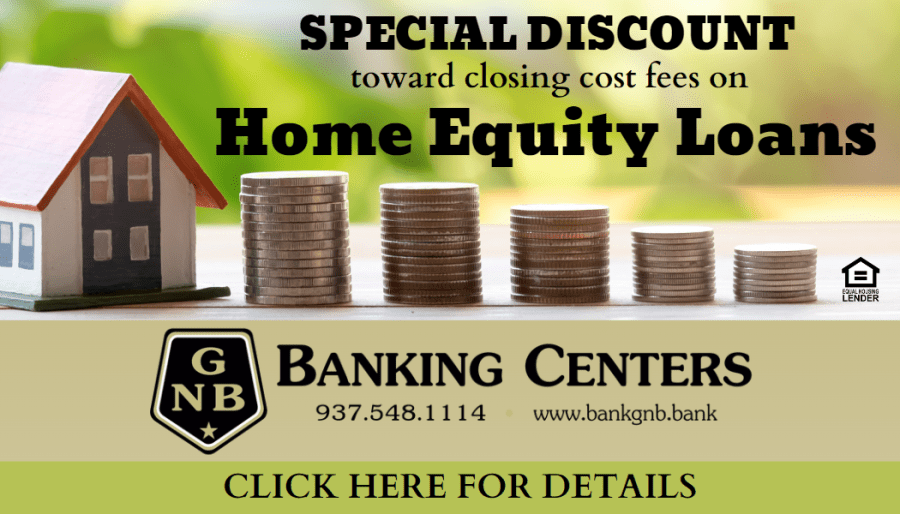 DAYTON – The Greenville Lady Wave will roll into Akron to take on the Tallmadge Lady Blue Devils in a Thursday OHSAA DII state semi-final softball matchup.
"Good team today, Kenton Ridge No. 4 vs 5 in the state going at it here today," said Greenville veteran coach, Jerrod Newland. "Two storied programs. Hats off to them and their program but today the better team won."
The Lady Wave defeated the Kenton Ridge Lady Cougars 5-2 to land in the Final Four with a trip to Akron's Firestone Stadium.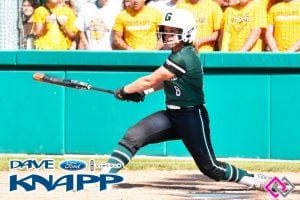 "It's just amazing," Newland stated. "It's our 10th regional final in the last 15 years and now we've punched our ticket for our fourth final four. I'm just so proud of the kids and the program."
Greenville took an early lead taking advantage of a second-inning leadoff Alaina Baughn double, an Addie Burke sacrifice bunt moving Baughn to third and a Kendall Cromwell RBI groundout giving the Lady Wave a lead that would hold until the bottom of the fourth.
The Lady Wave used a rarely seen double play, 8-to-5-to-6 (fly out to right fielder Skylar Fletcher to Kendall Cromwell at third back to Ashlyn Zimmer at shortstop with the throw doubling up Kenton Ridge's runner) to slow down the Lady Cougars attempted big inning ending with a single run denting the plate for a 1-1 score after four complete.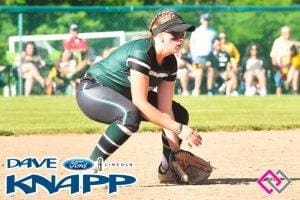 "Zim (Ashlyan Zimmer) played amazing defense goes – is player of the game playing defense," said Newland. "Fletch (Skylar Fletcher) plays fast, gets a hit, Zo (Zoey Burns) knocks them in, Burke's (Addie) hotter than a hornet the last couple of weeks hitting it, (Kylar) Arnett, (Mahayla) Cook – we're just hitting it well. Mr. Frieze put it best out there, 'we're getting better' and I one hundred percent believe we are getting better."
Cromwell led off the top of the fifth with a single to right field followed by a perfectly placed attempted sacrifice bunt off the bat of Kylie Hamm with the senior legging it out for a single moving Cromwell to second.
Next up Mahayla Cook also took a Coach Newland bunt sign hoping to move the runners to second and third but once again Greenville got a perfect bunt down loading the bases with no outs.
Fletcher stepped to the plate drawing a first pitch run scoring hit batsman sending Cromwell home with a 2-1 go ahead run with the bases remaining loaded. Burns drilled a deep fly ball just missing a grand slam home run but did drive home pinch runner Ella McLear with the second run of the inning by way of a sacrifice fly giving the Lady Wave a 3-1 advantage.
"That inning we had the bases loaded and two lines out to center and Zoey hits it to the fence," said Newland. "That's two feet from being a grand slam. "She (Kenton Ridge outfielder) was on the track, great catch but what a great thing and get a sacrifice fly there."
"That all started with the short game," Newland added. "Two bunts to get on, Hamm drops one down and beats it out – good stuff, love where we're at and where we're going."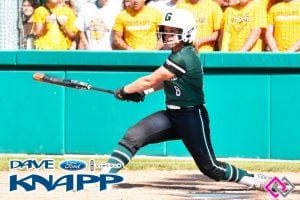 Kenton Ridge battle back with a run in the bottom of the sixth to trail 3-2 sending the game to the seventh-inning.
"When we were up 3-2 going to the seventh, I told the kids we need a score," said Coach Newland. "They looked at me and said 'let's play it like it's zip-zip' and three or four kids lit right up and were jumping because we did that a couple times this year like the New Richmond game."
Fletcher got her second hit-by-pitch to lead off the seventh setting up a one-out crushing homerun off the bat of sophomore Zoey Burns upping the Lady Wave lead to 5-2 with the Lady Cougars coming to the plate in the bottom of the inning.
For the second regional game of the 2023 season, the trailing team was coming to the plate in bottom of the seventh to face Greenville's Burns with their 7-8-9 batters. The Lady Wave defense stayed perfect on the night cleanly fielding three infield groundouts sending the Lady Wave to Akron with a 5-2 Regional Championship victory.
"They laughed at me this week," Newland said. "Coaches said I have to pull the reigns back. Well, when the kids ask me to keep hitting and shagging fly balls and front tossing, I'm not pulling the reigns back. I don't care if it's 4:30 or five o'clock, if the kids want to keep getting better…and this week two or three times – we've got to do this more and more. We've worked on a lot of things. This ends week 14 and we're going to week 15 and that's state week. We're going to the final four, proud of the kids, proud of the program."
The Lady Wave return to Akron for its fourth Final Four appearance, its first in the past 11 years.
"At this time of year teams have to be solid one through nine," said Coach Newland. "In games kids have to step up. Today we had some big, big hits. I am so excited to head to Akron and get the program back. Train's on the tracks and we're rolling – we're rolling."
Zoey Burns went the distance on the mound allowing two-runs on seven hits, no walks while striking out three.
Greenville banged out nine-hits on the day coming off the bats of nine Lady Wave: Arnett, Baughn, Burke, Burns, Cook, Cromwell, Fletcher, Hamm and Zimmer. Both the Lady Wave and Kenton Ridge played error free ball.
BOX SCORE
123 456 7   R H E
010 020 2   5 9 0 GREENVILLE
000 101 0   2 7 0 Kenton Ridge