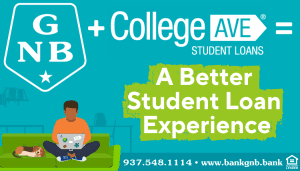 GREENVILLE – The Lady Wave soccer team played well in a 2-0 loss to a good visiting Graham Lady Falcons team bringing praise from Coach Dave Ernst.
"The first half was the best half this team has played in half a season," said Greenville coach, Dave Ernst. "Second half was even better. I think we probably possessed the ball 70 percent of the time to their 30 but they got two goals. It's just soccer, that's just what happens. Soccer's not a perfect sport."
The Lady Falcons are coming off an impressive 13-3-2 2023 season while the improving Lady Wave soccer program was 3-14-1 last year and now stand at 0-1-1.
"I put a little box on the table before they get into the locker room," said Coach Ernst following the match. "It's a 3×3 (inches) box and it says, 'take lid off, take a scoop of passion, put in your pocket, now go win'.  That's all it takes for them to believe that they can go win. It's not scientific, there's no magic, they just need to believe in themselves."
The Lady Falcons grabbed a 1-0 lead with Rebecca Wagner finding the net at 22:01 showing on the first half clock where the score would stand at the halftime break but not before Jayda Lyons just missed by inches of knocking in an early goal that would have put the Lady Wave up 1-0.
"Three inches lower it goes in the net," said Coach Ernst. "Them's the breaks. Maybe next game we get one of the cheap goals and the other team doesn't."
Graham added an insurance goal at 16:27 in the second half to secure the non-conference road win.
"Tristen has a great program over at Graham," Ernst noted. "They were fifth seed (Greenville No. 11 seed) in our district last year – that's why I wanted to play them again. They're a good team, great program. A good measuring stick up front."
The Lady Wave travel to Celina Thursday, August 17th to take on the Lady Bulldogs in a non-conference matchup.
"We go to Celina Thursday, a DI team but we're going to do what we can," Ernst concluded.