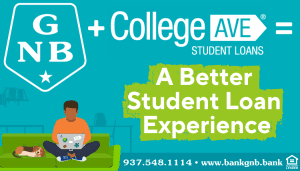 TROY – The Greenville Lady Wave traveled to Troy for a Monday night MVL volleyball matchup with the Lady Trojans and come away with a come from behind 3-1 win over the home team.
"I am super excited for the girls, they've been working hard," said Greenville head coach, Michelle Hardesty. "They're growing, they're building some character."
Greenville jumped out to a 4-0 lead in the opening set and pushed its lead to 10-4 bringing a timeout from the Troy bench only to have the Lady Trojans knot the score at 17-17 and down the Lady Wave 25-22 for a 1-0 advantage.
"We've been a little slow starting but they come around," Coach Hardesty stated. "They stayed patient tonight, had two hiccups in that first set and they worked them out and they just came back stronger."
"They could have folded," Hardesty added. "We took a few deep breaths and regrouped after that."
Set No. 2 saw Greenville open with a 4-1 lead with the teams tied six times, the last coming at 13-13 before the Lady Wave would outscore Troy 12-8 to even the score at 1-1 with a 25-21 second set win.
The Lady Wave struggled to keep a lead early in the third set with Troy owning a 9-6 advantage before Greenville would real off five unanswered points to lead 11-9 bringing a timeout from the Lady Trojans Bench. Troy score three consecutive points out of the timeout to lead 12-11 in what would prove to be their last lead of the set with the Lady Wave closing out the set on a 13-8 run to win 25-19 and take a 2-1 lead.
"We would take a little bit of a lead and then we would let them back in," Hardesty said. "When we get that lead we just have to close the door. The girls did a good job at staying focused and staying ahead of the game."
Greenville grabbed an early fourth set 6-2 lead with Troy battling back with a 5-0 run to lead 7-6. The Lady Wave regained the momentum to lead 12-9 bringing a Troy timeout.
Greenville extended its lead to 18-14 followed by a Troy 4-0 run knotting the score at 18-18. The Lady Wave put the hammer down outscoring the Lady Trojans 7-1 to close out the fourth and final set with an impressive 25-19 win and earn the conference victory.
"Super job, super proud of the girls," said Coach Hardesty. "Serving was on point, we had several aces today and all our hitters did a nice job at finding the holes. We are a super young team. It will be fun to watch them going forward."
"That's the first time we've beaten Troy so that's a good effort tonight," said GHS assistant coach, Jim Hardesty. "Brooke Schmidt had 16 kills on 30 attempts and Skylar Bryson had 12 on 28 so two dominant hitters there had nice nights and an exciting win for the young group."