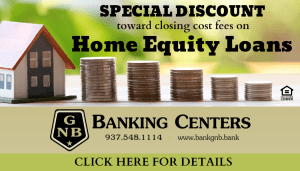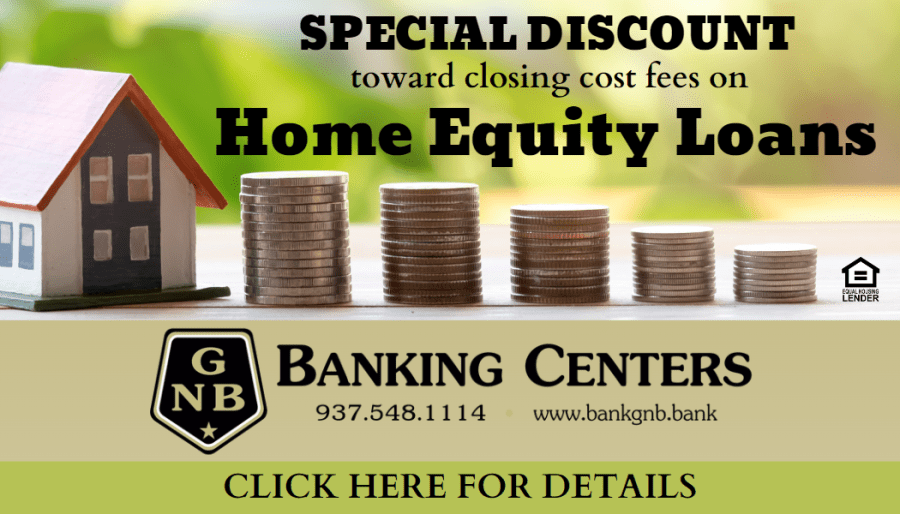 GREENVILLE – The Greenville Lady Wave used the first three-innings of OHSAA DII District Semi-Final action to run rule the Bishop Fenwick Lady Falcons 11-0 at Lady Wave Stadium.
"Great day for Lady Wave Softball – just love it," said Greenville coach, Jerrod Newland. "Usually this game we're down at Bellbrook or Eaton somewhere playing and thankfully today we played here at Lady Wave Stadium."
The Tuesday night tournament win gives the Lady Wave Softball program a 19th consecutive season of 25 wins or more only interrupted by the COVID season, a year the Lady Wave had seven starting seniors in the lineup and the 2023 Lady Wave softball players were not yet born when the unprecedented string of 25 win seasons began.
"Never know what would have happened that year, we were pretty darn good," Coach Newland said of the missed COVID season. "Twenty straight at 20-wins and now it's 19 straight at 25-wins. It's very humbling because today coming in a few people were talking about it to me at the state level and it's just nuts. Everybody has a bad year, an off year. We only get to play 27 (regular season games) and you win 25 of them it's pretty special. The joke is, if we don't win 25 I'll fire myself – I think it's really 20 to fire myself – 25 is a little crazy."
The Lady Wave took a 2-0 lead with a two-out double to the leftfield fence off the bat of senior shortstop, Ashlyn Zimmer after one inning of play and added 2-runs in the bottom of the second with the speedy senior right fielder, Skylar Fletcher scoring from second on an infield grounder to lead 4-0 after two complete.
"First inning there Zim just smokes that ball with two outs, hits that ball to the fence and scores two," Coach Newland noted. "Second inning we score the two – Fletch scores on a ground ball in the infield from second. We're just trying to play fast. Just good stuff, proud of the kids, proud of the program, just proud of everybody and where we're going."
Greenville put the game away in the bottom of the third plating 7-runs to lead 11-0 after three, a score that would be the final number of the night.
Zoey Burns earned the Lady Wave win pitching 4.0 innings of shutout ball, allowing 1-hit, 1-walk while striking out seven. Kylie Hamm tossed the fifth and final inning of no-hit ball, no walks and 2-strikeouts.
"Zoey and Hamm combined today again," Newland said. "It's going to take everybody to get through this year."
Ashlyn Zimmer led the Lady Wave at the plate going 3-3 including 2-doubles, 3-RBIsand a run scored. Burns went 2-2 with a walk and 2-RBIs, Skylar Fletcher was 2-3 and 2-runs scored.
Kylar Arnett went 1-3, 4-RBIs, 2-runs; Alaina Baughn 1-1 and 2-walks; Mahayla Cook 1-1, 1-RBI, 1-run; Hamm 1-3, a double, 1-run; Ella McLear 2-runs; Lily Brubaker 1-run; Haleigh McDermitt 1-run.
"This group of seniors are rolling though 83-12, just proud of them," Newland stated following the win. "Just the stadium today, a buzz in the air, it's an event, it's the atmosphere and today the event was a Sectional Championship, District Semi-Final game, a run rule win, a quick one too."
"Love where we're at," added Coach Newland. "So excited for the opportunity because when we tee it up Friday there's 168 hour from Friday to the next Friday. We get a chance to play three tournament games. The season is 15 weeks and we're in week 13. Pretty special week because it's 'District Week' and if you win District you go to Regionals."
With the win, the Lady Wave improve to 25-4 on the season and head south to take on the New Richmond Lady Lions, Friday, May 19 at Carlisle High School with a 5 p.m. start time.
The Lady Wave and New Richmond both enter the District Title game as No. 1 sectional seeds.
"Great opportunity Friday, Gold Medal Friday, go down to Carlisle and see what happens –can't wait," Coach Jerrod Newland said with a smile.
BOX SCORE
123 456 7   R H E
000 00X X   0 1 1   Bishop Fenwick
227 0XX X   11 11 1   Greenville